Summary :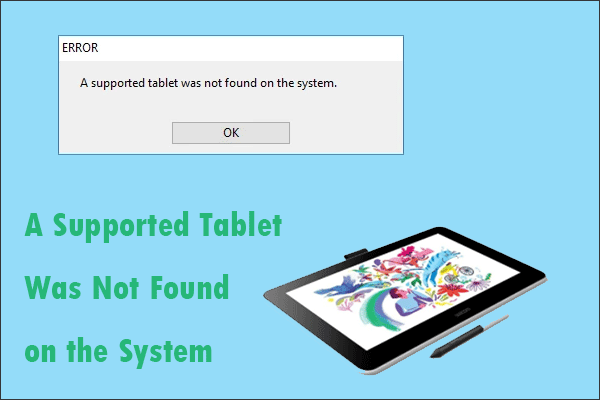 Some users complained that they received an error message "a supported tablet was not found on the system" when connecting their Wacom tablets to Windows computers. If you are facing the same error message, please try the following fixes to get rid of it.
Receive "A Supported Tablet Was Not Found on the System"
A Wacom tablet, a type of input device for computers, is quite useful for photographers and graphic designers. However, when people connect it to a Windows 10 computer, an error message "a supported tablet was not found on the system" pops up.

Why does the error message show up? The possible reasons include hardware issues and outdated drivers. Please follow the fixes below to find the culprit behind the issue in your case and get rid of the error message.
Tip:
How to easily manage your storage devices like hard disks, USB drives, and SD cards on Windows 10? You can try
MiniTool Partition Wizard
. It is a professional partition manager for Windows users.
Rule out Hardware Issues Before Performing Fixes
When your computer can't recognize your Wacom tablet, please first check whether there is an issue with the USB cable you are using. You can connect your Wacom tablet to your computer using another USB cable and see if the error message shows up again.
If the Wacom tablet can install without problems there, it means you should replace the original USB cable with a new one.
Fix 1: Reinstall the Wacom Tablet Driver
This fix is helpful for many users who encounter the same issue. So, have a try.
This fix is helpful for many users who encounter the same issue. So have a try.
Step 1: Right-click the Windows icon on the taskbar and then choose Device Manager from the menu.
Step 2: On the Device Manager window, locate the Human Interface Devices section and expand it.
Step 3: Locate Wacom Tablet in the list and right-click it to uninstall it.
Step 4: When the device gets removed, please go to the Wacom website to search drivers.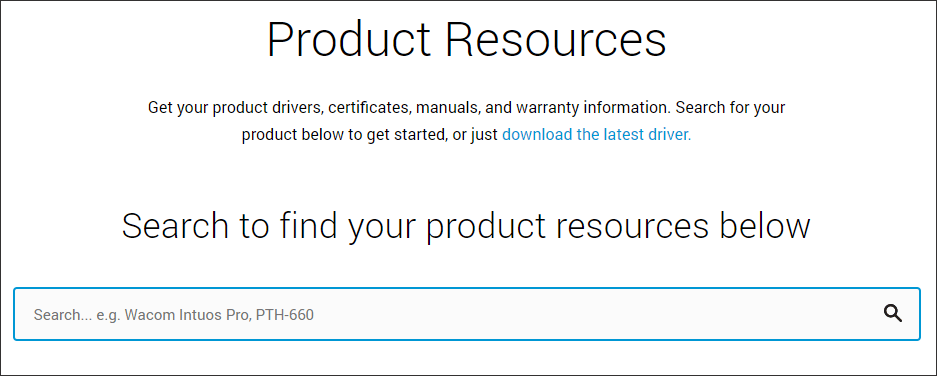 Step 5: Remove your Wacom Tablet from your computer and restart your computer.
Step 6: Follow the on-screen instructions to download new drivers and install them on your computer.
After reinstalling drivers, the error message "Wacom a supported tablet was not found on the system" should not appear.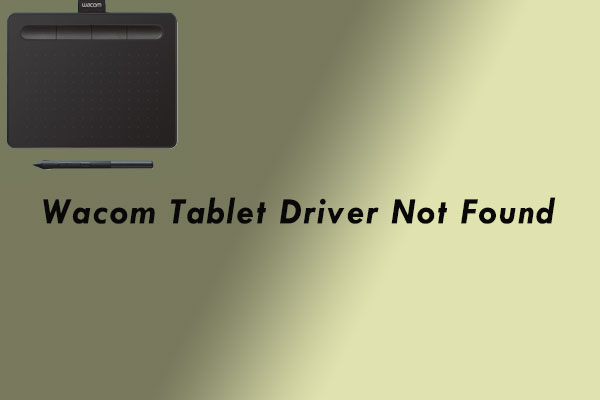 To fix Wacom tablet driver not found issue, you need to roll back, update or reinstall Wacom tablet driver. You can know how to achieve them in this post.
Fix 2: Update Your System
Updating your system could also be helpful as each update offers more support for hardware components, bug fixes, and new functionalities.
The tutorial on how to update your system is below:
Step 1: Press Windows + I simultaneously to launch Windows Settings.
Step 2: Click Update & security on the Settings window.
Step 3: Click the Check for updates button on the right pane. Windows will start searching for available updates.
Step 4: Install the available updates.
Reconnect your Wacom Tablet to your Windows 10 computer and see if the error message persists.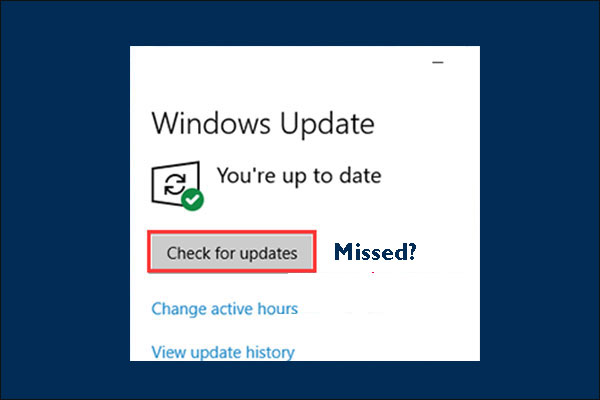 The Check for updates option is missing from Update & security. How to get it back to Settings? Read the post to fix it and then start to update your Windows.