Are you using Wacom tablet to draw images? Have you encountered the error Wacom tablet driver not found in Windows 10? If the answer is yes and you are looking for the solutions to fix the problem, MiniTool Solution is able to help you.
There is a device called graphic tablet, which enables users to draw images using a special stylus pen. Graphic tablets are commonly used by artists, animators or hand-painted enthusiasts because they are useful to create digital impression of new creations.
Wacom is one of the most popular graphic tablets manufacturers. However, some users have reported an error that Wacom tablet driver was not found after they connect their Wacom tablet to PC.
As you can see in the error message, the device driver should be responsible for the error. In this post, you can learn about how to roll back, update, or reinstall Wacom tablet drivers to fix Wacom tablet driver not found.
Tip: If you receive a similar error when using another manufacturer's tablet such as Hanvon, Ugee, Huion and Kanvus, you can also use these methods to fix the problem.
Roll Back Wacom Table Driver
Usually, the updated drivers with improvements are better than previous versions. But sometimes the latest drivers may not work properly and lead to some unknown issues. In this case, you can roll back the driver.
Roll Back Driver is a Windows Device Management feature, which allows you to see and control hard ware connected to the computer. With this feature, you can simply uninstall the current driver and replace it with a previous version.
Here is a step-by-step guide to fix Wacom tablet driver not found in Windows 10 by rolling back the driver.
Step 1: Press Win + R to open Run window.
Step 2: Type devmgmt.msc in the box and hit Enter to get into Device Management.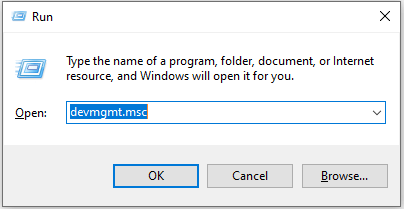 Step 3: Double-click Human Interface Devices to expand it.
Step 4: Right-click the Wacom Tablet Device and choose Properties from the menu.
Step 5: Click Driver tab and select Roll Back Driver.
Tip: If Roll Back Driver is grayed out, you should be aware that a previous driver version has not been installed for this device. And you need to try the next solution.
Update Wacom Tablet Driver
If rolling back the driver couldn't solve Wacom tablet driver not found in Windows 10, you may need to update Wacom tablet driver.
Step 1: Open Device Management and right-click your Wacom Tablet Device.
Step 2: Select Update driver, and you will see two available options. Choose one as your need to update the driver.
Search automatically for updated driver software: Windows will search your computer and the Internet for the latest driver software for your Wacom Tablet Device.
Browse my computer for driver software: You need to find and install the driver manually.
Step 3: Restart your computer and check whether Wacom tablet driver not found is fixed.
If you have updated Wacom tablet driver but Wacom tablet driver not found error still exits, you can reinstall the driver to fix it.
You just need to choose Uninstall Device in Step 2 and then restart the computer. The Wacom tablet driver will be reinstalled automatically.
Restart Wacom Tablet Service
Windows Services are responsible for running available programs and managing some system settings, which can be used for security, troubleshooting and performance-related reasons. You can also restart Wacom Tablet Service when Wacom tablet driver was not found. 
Step 1: Input services.msc in Run window and click OK.
Step 2: Scroll down to find and right-click the Wacom Table Service.
Step 3: Select Restart from the drop-down menu.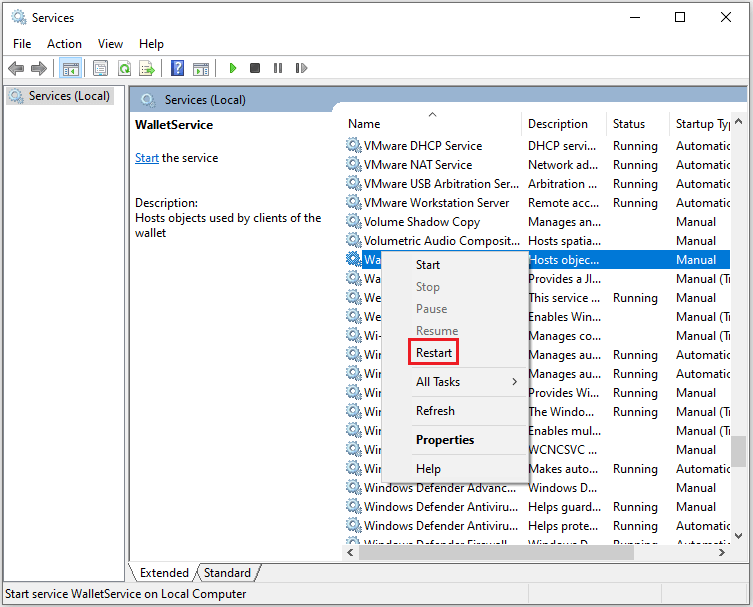 Now the problem Wacom tablet driver not found in Windows 10 should be solved and you are free to use your Wacom tablet.