Summary :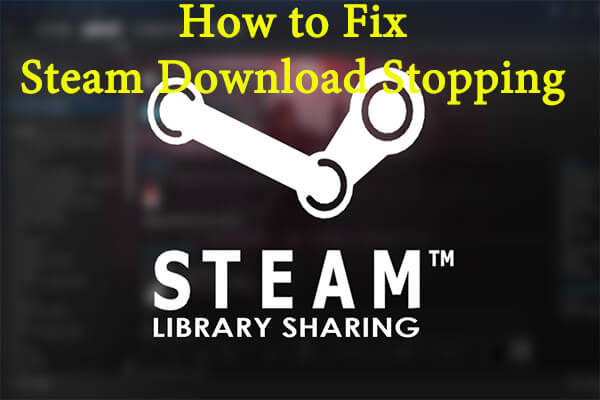 Some Steams users report that they experienced Steam download stopping and this makes them frustrated. If you are one of them, you should be interested in this post. Here, MiniTool put together top 6 solutions to this issue for you.
If you are a Steams user, Steam download stopping issue could be a rather frustrating issue for you. According to the reports on the forum, Steams stops downloading and starts intermittently, making the download time much longer than the expected.
Various factors might lead to that Steam stops downloading, but you don't need to worry. You can try the following methods one by one until you fix Steam download stopping issue.
Fix 1: Make Changes for Steam Download Settings
The most direct way to resolve Steam download issue is making some changes for your Steam Download settings. What can you do? Just have a look at the following contents:
Step 1: At first, go to Steam Settings and choose Downloads from the left pane.
Step 2: In Download Region section, select an alternative region that is not too far but in a foreign country.
Step 3: In Download Restrictions section, set the bandwidth to No limit.
Step 4: Click CLEAR DOWNLOAD CACHE button and click OK. After the download cache is cleared, your Steam will restart.
Note: Perhaps you don't need to perform Step 2 – Step 4 all. You can try just one at a time to check if a certain change is effective to fix the problem.
Recommended article: Slow Steam Download? Here're Ways to Make Steam Download Faster
Fix 2: Turn Off Other Running Programs
If your Steam download keeps stopping, you should check if there are any other running programs. Because some programs might conflict with your Steam. So, if you don't use these programs at this moment, you'd better turn them off in Task Manager.
Step 1: Right-click Start button and choose Task Manager from the menu.
Step 2: Choose a running process and click End task.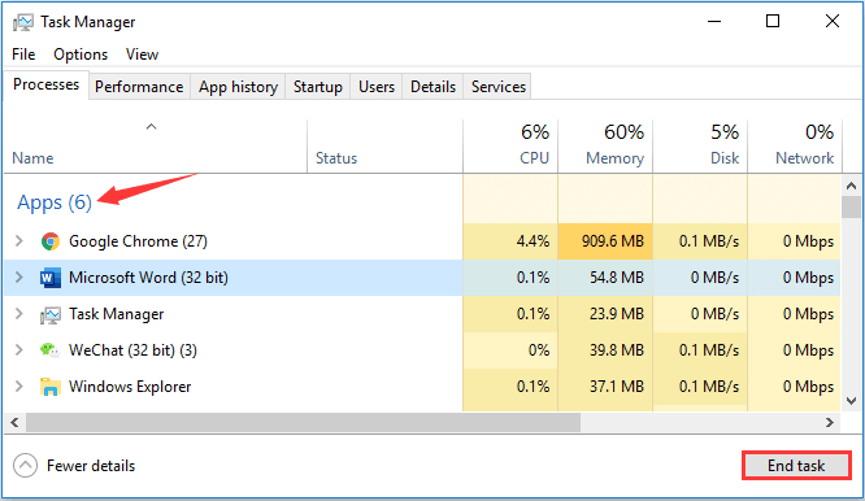 Step 3: Repeat Step 2 for any other running programs except Steam to turn them all off.
Now, you can check if your Steam downloads properly.
Fix 3: Sync Your System Clock with A Time Server
System time is reported to be a reason for Steam download stopping issue. So, you can try adjusting your system time by syncing with a time server. Here's how to do it.
Step 1: Open Settings app.
Step 2: Navigate to Time & Language > Data & time and click Add clocks for different time zones in the right pane.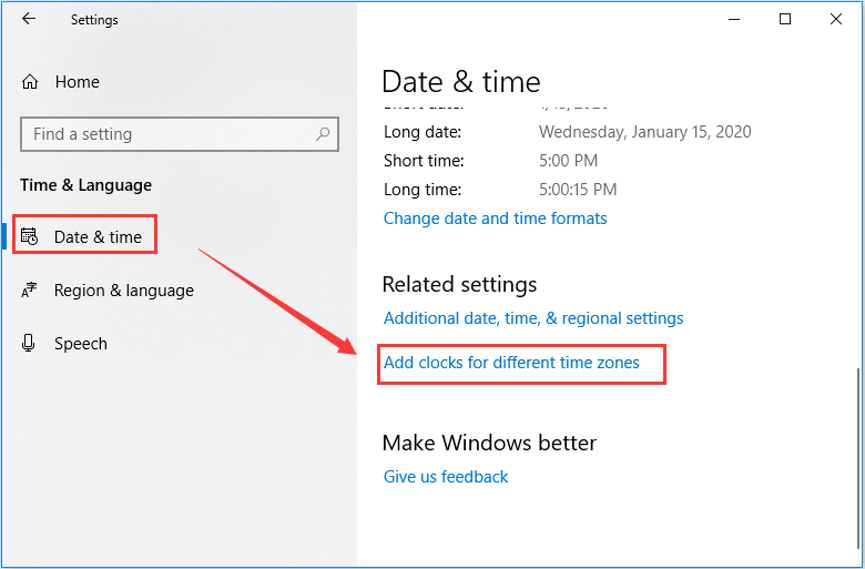 Step 3: Under Internet Time tab, click Change settings button.
Step 4: Check Synchronize with an Internet time server and choose a server from the Server list. Then, click OK to save the changes and close the window.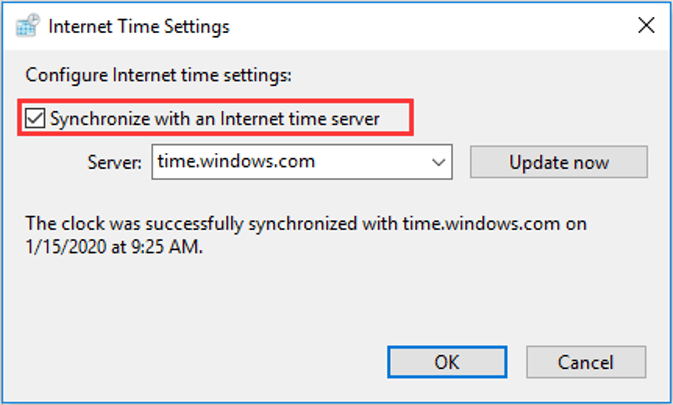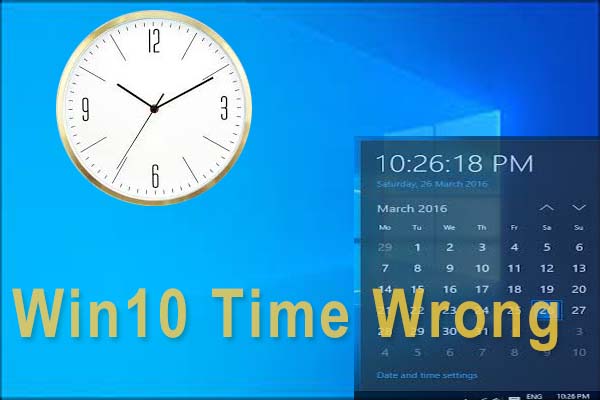 Many Windows users reported that they encounter the Windows 10 time wrong problem. The post explores some effective methods to fix this problem.
Fix 4: Update Your Network Driver
Some users have fixed Steam download stopping and starting randomly by updating network drivers. So, you can also have a try.
Step 1: Press Windows + R to open Run window.
Step 2: Input devmgmt.msc and click OK to open Device Manager.
Step 3: Double-click Network adapters to expand it. Right-click the network adapter you are using currently and choose Update driver.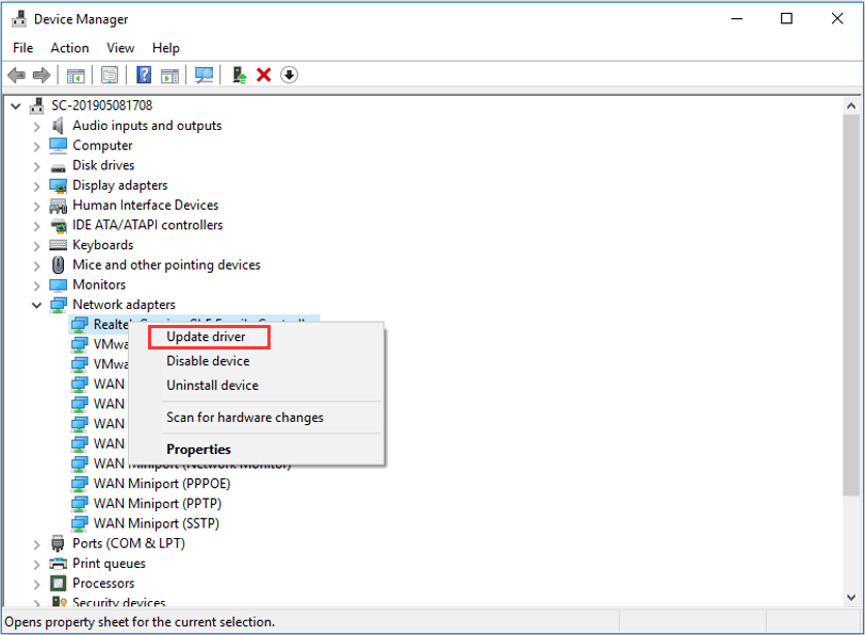 Step 4: Choose Search automatically for updated driver software, and follow the onscreen instructions to complete the process.
After that, restart your computer and try your Steam download again to see if the issue is removed.
Fix 5: Stop DiagTrack Service
Stopping the DiagTrack service is said to be another good method to resolve Steam download stopping. This is a simple operation and you can follow the steps below.
Step 1: After invoking Run dialog, input services.msc and click OK to open Services app.
Step 2: Now, find the service named Connected User Experiences and Telemetry which is the Display name of DiagTrack service. Double-click the service and click Stop button to set its status as Stopped.
Note: You can also only set its Startup type as Disabled, which will stop the service as well.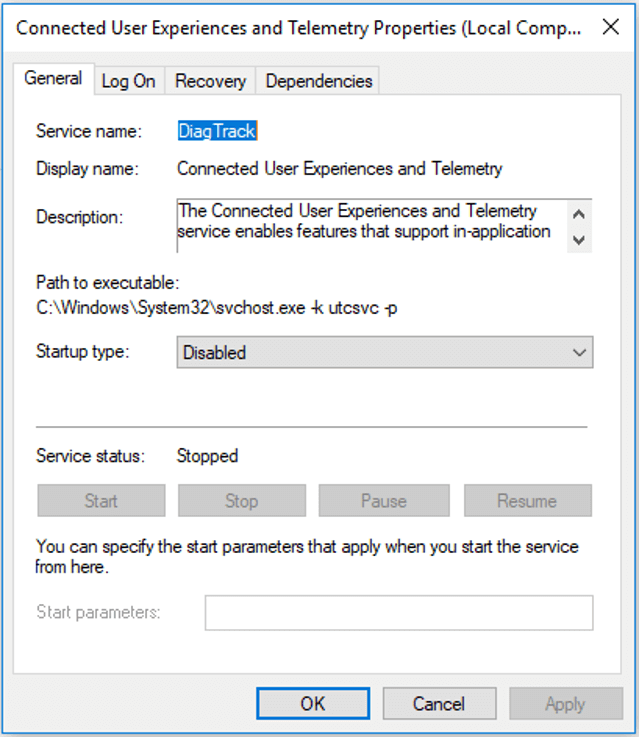 Step 3: click Apply and OK to save the changes. Then, open your Steam and check if this method works.
Fix 6: Update or Reinstall Steam
Sometimes, you may need to update your Steam client to fix Steam download stopping issue. Because the new updates might help to fix certain existing problems.
If there's no update, you should consider reinstall your Steam. Before that, you have to back up all your Steam data firstly, and then uninstall this program from your computer.