Summary :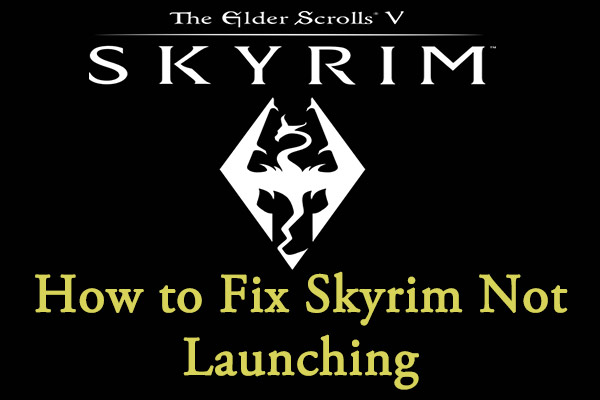 Skyrim is a popular video game that boasts a large number of players. Unfortunately, some users complain that Skyrim won't launch for odd reasons. To fix Skyrim not launching issue, MiniTool Partition Wizard explores some solutions and displays them in this guide.
The Elder Scrolls V: Skyrim, commonly known as Skyrim, is an action role-playing video game. It has been sought after by many game lovers since it's release. However, some problems have been reported with the popular game, and Skyrim not launching is one of them.
Are you struggling with the same problem? Take it easy. Work your way down the list of solutions and you might be able to fix the issue and enjoy the game again.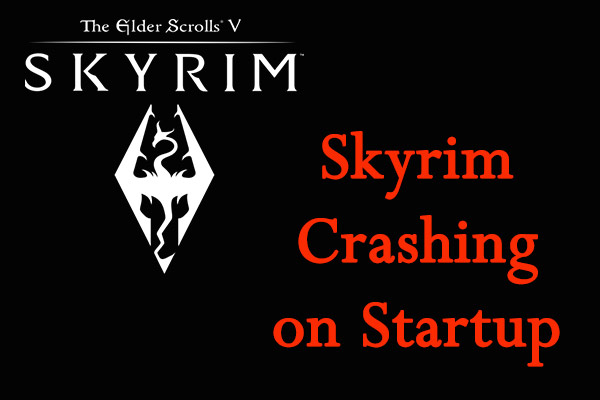 You might experience Skyrim crashing on startup issue when you're playing the game. How to fix the issue? This article provides several ways to help you fix it.
Fix 1: Run Skyrim As Administrator
If you encounter Skyrim not opening issue, perhaps it doesn't have the administrator permission to make changes on your computer. Launching the game as administrator might be helpful to fix the issue.
Just right-click the executable or shortcut icon of Skyrim and choose Properties. Then, check Run this program as an administrator option under the Compatibility tab, and click Apply and OK to save changes. If this issue is triggered when you are launching the game from your game platform, perhaps you need to run your game platform as administrator as well.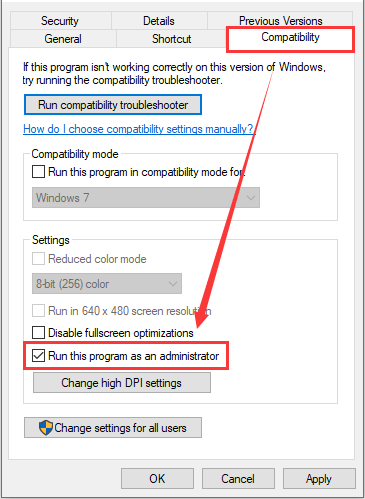 Fix 2: Exclude Mods Confliction
Skyrim allows users to adding mods to change the gameplay and enjoy additional features according to their own needs. By properly installing certain mods, players can get improved gaming experience and enhanced game immersion.
However, if you are using multiple mods, perhaps these mod will conflict with each other and lead to certain problems for your game. Even if you add just one mod, it could also conflict with the settings of your game and trigger Skyrim not launching issue. So, disable or remove your mods and then try launching your Skyrim again.
Besides, you should also keep your game and game platform up-to-date, as some newly created mods might conflict with older version of them.
Fix 3: Verify the Integrity of Game Files
If some of your game files are missing or corrupted, Skyrim might fail to launch on your computer. In this case, you can go to verify the integrity of the game files in Steam to fix the issue.
Step 1: Open your Steam and click LIBRARY.
Step 2: Among the list of games, right-click your Skyrim and choose Properties.
Step 3: In the pop-up window, click LOCAL FILES tab and hit VERIFY INTEGRITY OF GAME FILES option.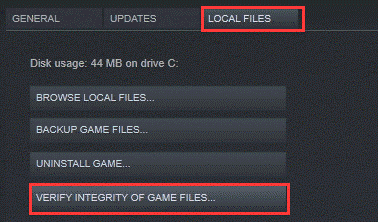 Wait until the validation process is completed. Then, restart your computer and check if you can launch Skyrim properly now.
Fix 4: Perform SFC Scan
According to the reports, the Skyrim not launching issue might have something to do with the system files. In this case, you can use the System File Checker, a built-in Windows utility, to fix the issue. This utility will scan your system for corrupted or missing system files and replace them with a cached copy automatically.
Here's how to use this tool on your computer:
Step 1: Press Windows + R to open Run window.
Step 2: Input cmd and press Ctrl + Shift + Enter to open Command Prompt as administrator.
Step 3: Type the command sfc /scannow in the console and press Enter to start scanning your system files.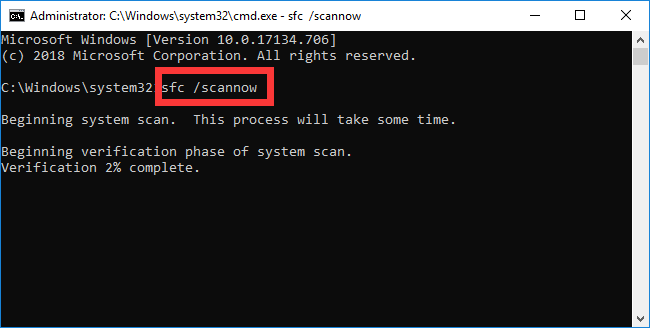 Once it's down, restart your computer and launch your Skyrim again. It should be open without problems.
Fix 5: Reinstall Your Skyrim
If all above methods fail to fix Skyrim not launching issue, perhaps you need to reinstall the game. Just open Control Panel, go to Programs > Programs and Features, right-click your Skyrim, and choose Uninstall. Then, follow the given wizard to uninstall the program.
After that, download the latest version of the game from your Steam or the official website and install it. With the fresh installation, you should be able to launch the game smoothly.