Summary :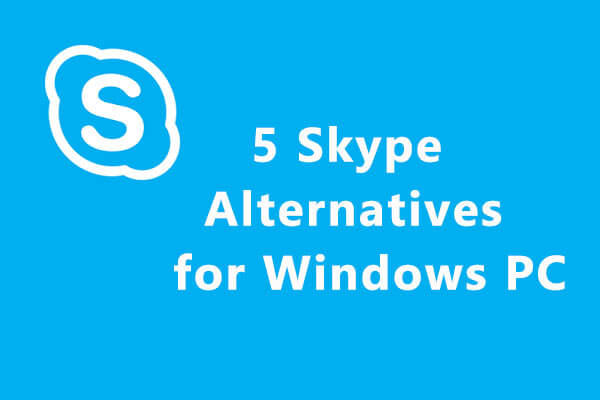 Are you looking for an alternative to Skype on Windows PC? There are a lot of video chat apps on the market and you might wonder which one is better. In this post, MiniTool Partition Wizard puts together 5 Skype alternatives for PC and you can take them into consideration.
Skype, a communication tool for free calls and chats, is popular among Windows users. Users can sign in with their Microsoft account and it is convenient. But if you decide to delete your Microsoft account, you will lose the services related to the account, such as Skype, Outlook, etc. In this case, you might need another video chat to contact with your friends.
There are more reasons why you might need an alternative to Skype:
You received spams in Skype.
Your Skype account is hacked.
You encounter problems while using Skype or you don't like Skype anymore.
Whatever, if you need to change your video chat app, there are some Skype alternatives for you.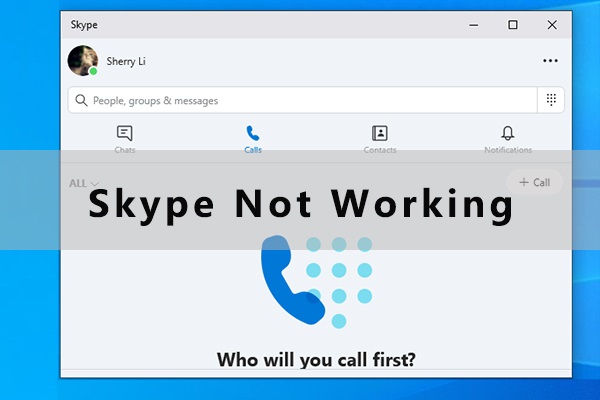 Why is your Skype not working? In this post you can learn 5 solutions to solve the problem when your Skype doesn't work. Try them now!
Option 1: Google Hangouts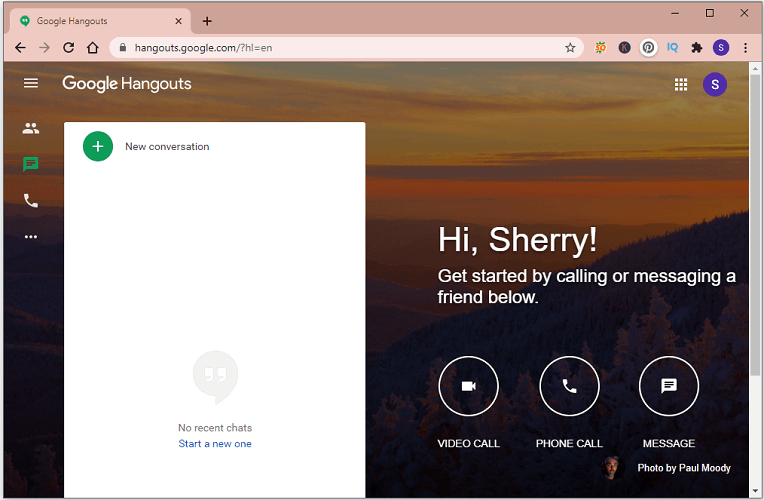 Google Hangouts is a service for messaging, voice and video calls. It is supported on various platforms, including Android, Chrome OS, iOS, and some web platforms like Google Chrome.
With this app, you can have a one-on-one conversation or a group chat. During the chat, you can send emoji, photos, GIFs to your contacts. And you can sync your chats from device to device to keep the conversation going everywhere.
Besides, you can make free voice calls to other hangouts users. You might need to pay if want to all some international phone numbers, which is free inside the US and Canada. In addition, Google Hangouts on desktop allows users to make a free video call with up to 10 people.
For more features, you can visit its official websites or download it to have a try.
Option 2: WhatsApp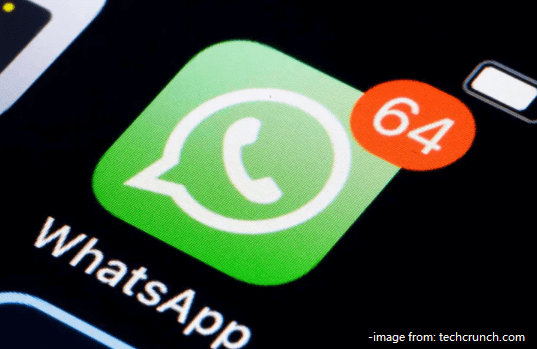 Another alternative to Skype should be WhatsApp, one of the most popular and free voice and video chat apps. It is wonderful for both business and personal use. You can create groups of up to 250 people.
This service is supported on Android, iOS, KaiOS. To use the client on Windows or macOS, you should have a connected mobile app client.
Option 3: Discord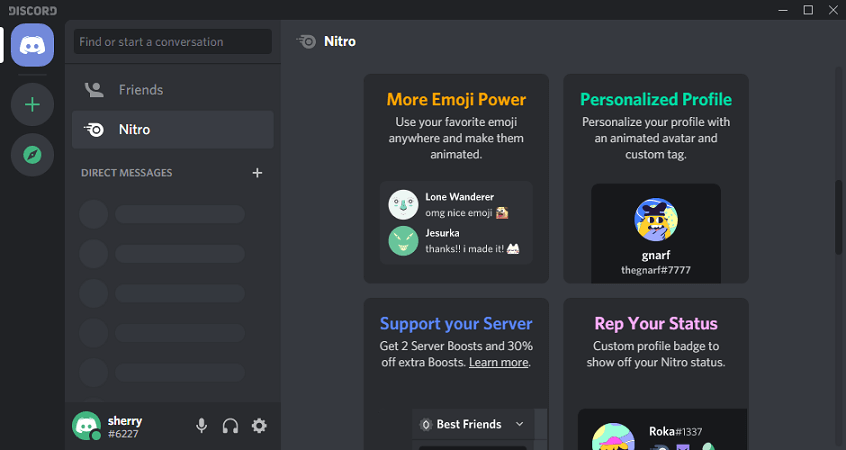 Discord, one of the best Skype alternatives for game lovers, is available on Windows, macOS, Linux, iOS, Android, and web browsers. It supports 27 languages and users can communicate with text messaging, voice calls, video calls, media and files in provide chats.
It enables you to wave hello over video, watch your friends stream their games, or gather up and having a drawing session with screen share. If you like to play video games on PC, Discord should be a wonderful choice for you.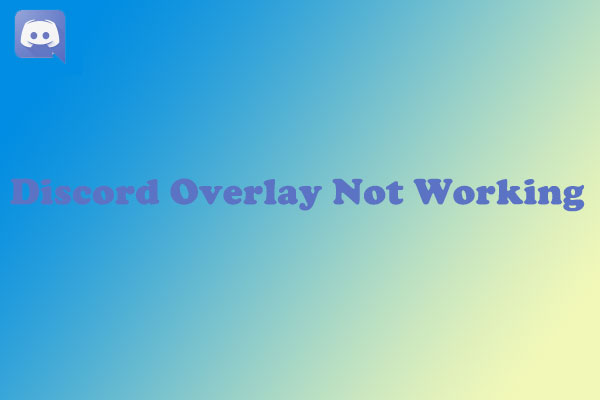 Are you facing Discord Overlay not working while you are playing a game? In this post, you can find 5 solutions to the problem.
Option 4: Talky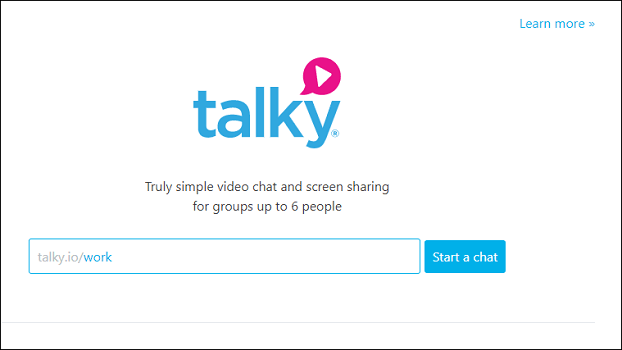 Talky is an online video chat service. You just need to visit Talky's official website, name your chat room, and then create the chat. During the chat, you can copy the link for the chat and send it to others to invite them to join the chat, you can invite up to 15 people to the video chat. And you can share your screen if you need.
Talky provides several advanced plans with different cost for different users. If you need the service, you can chose a plan according to your own situation.
Option 5: Viber
Viber is similar to Skype in terms of features. It allows users to enjoy group chats, video calling, and stickers. If you switch between devices very often, you will like Viber, as its handoff feature enables you to move calls to your mobile.
Viber is not an outstanding video chat app, but it's a nice alternative to Skype. It is available on Android, iOS, Windows, Mac, and Linux. Please note that if you want to use Viber on PC, you need to sign up on your phone at first to sync your account.