Summary :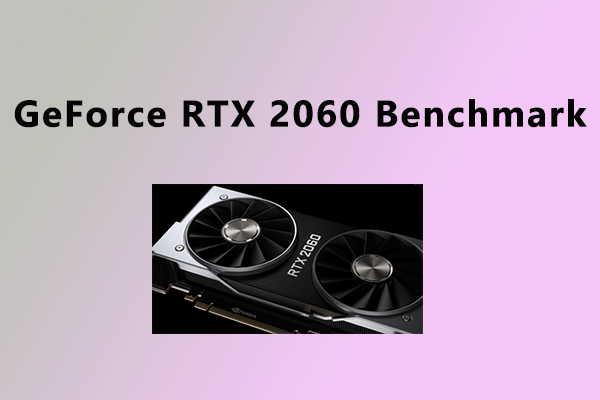 The 6GB RTX 2060 is the latest addition to NVIDIA's RTX series of graphics cards. This post from MiniTool Partition Wizard introduces the GeForce RTX 2060 benchmark. You can have a look if you are planning to buy such a graphics card recently.
Quick Navigation :
Overview of GeForce RTX 2060

GeForce RTX 2060 is included in the GeForce 20 series, a family of graphics processing units developed by NVIDIA as the successor to the GeForce 10 series. RTX 2060 was released on January 15, 2019. After that, GeForce RTX 2060 Super and GeForce RTX 2060 TU104 were released in July 2019 and January 2020.
All of the graphics cards in the GeForce 20 series are PCIe 3.0 x16 cards, produced using GDDR6 memory. For more information about the specifications of RTX 2060, you can refer to the following contents:
NVIDIA CUDA Cores: 1920
GPU Architecture: Turing
RTX-OPS: 37T
Boost Clock: 1680 MHz
Base Clock: 1365 MHz
Frame Buffer: 6GB GDDR6
Memory Speed: 14 Gbps
Memory Bandwidth: 336 GB/sec
Maximum Digital Resolution Support: 7680x4320
Graphics Card Power: 160W
Recommended System Power: 500W
GeForce RTX 2060 Benchmark
Is GeForce RTX 2060 good enough? Is it worth buying? Keep reading to get the answers.
What can you get from GeForce RTX 2060? As you can see, GeForce RTX 2060 is based on the Turing architecture which features AI-enhanced graphics and real-time ray tracing, and it makes the gaming experience more realistic.
Besides, this graphics card is DisplayPort 1.4 ready and it also includes the support for HDMI 2.0b, HDR, Simultaneous Multi-Projection (SMP), and H.265 video encoding/decoding (PlayReady 3.0).
Designed with 1920 CUDA cores and 336GB/s of GDRR6 memory bandwidth, this graphics card could provide better performance than NVIDIA GeForce GTX 1650 which was introduced in our previous post. RTX 2060 can offer more than 100 Effective Frames per Second in most popular modern games at full HD (1080p).
As for the Price, the MSRP (manufacturer's suggested retail price) is $349. $300 for GeForce RTX 2060 TU104, and $399 for GeForce RTX 2060 Super. Nowadays, if you search on Amazon, you would find that you need to spend over $800 to buy an RTX 2060 graphics card. It happens because of the graphics card price increases due to the ongoing GPU shortage.
If you are hesitating whether to buy an RTX 2060 graphics card, the following GeForce RTX 2060 benchmark results of running games with different graphics cards might help you make your decision.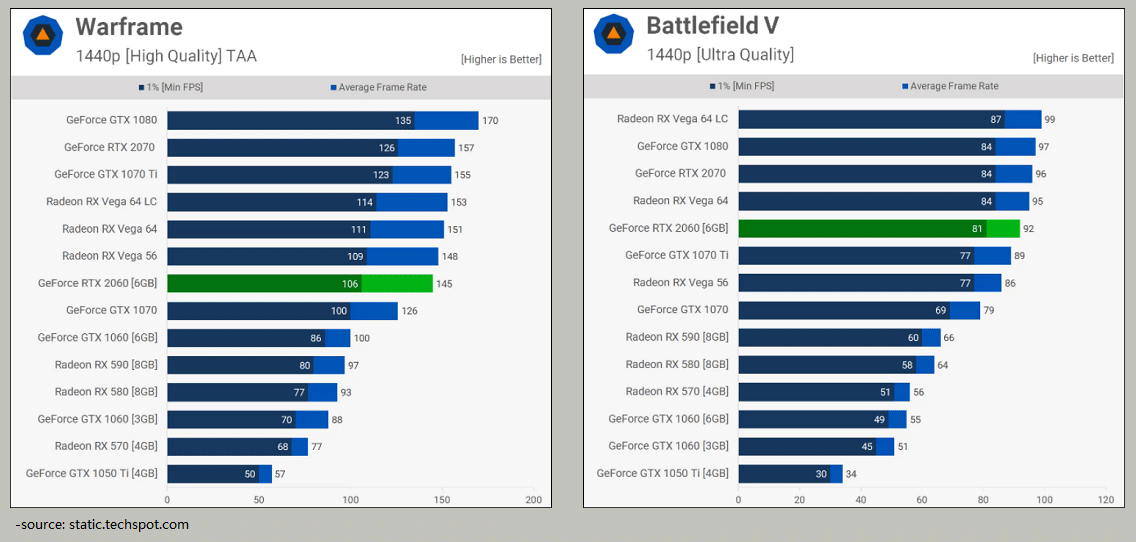 The GeForce RTX 2060 benchmark results are from Techospot and the test system uses Core i9-9900K clocked at 5 GHz and 32GB of DDR4-3200 memory.
As you can see in the picture, users can get high performance in Battlefield V with a relatively high FPS from RTX 2060 compared with other graphics cards in the list. And it is nearly no worse than RTX 2070. The test of Warframe shows that GeForce RTX 2070 and GTX 1080 performs much better than RTX 2060, but you can still get a nice gaming experience with RTX 2060.
In a word, GeForce RTX 2060 is a mid-range RTX card with relatively high performance. It might be too expensive for some users who don't plan to spend much on a graphics card. But if you are a game lover, this could be one of the best graphics cards which you can take into consideration.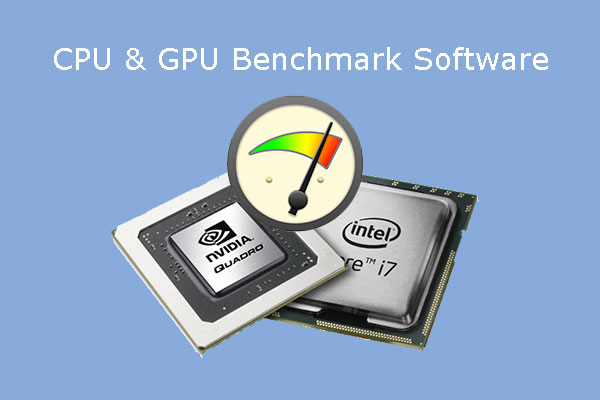 This post introduces 3 CPU and 3 GPU benchmark programs to you. Most of them are freeware.