GTX 1650 is a model of graphics processing units developed by Nvidia. If you are hesitating whether to buy such a device, this post from MiniTool Partition Wizard which introduces Nvidia GeForce GTX 1650 might help you.
Introduction to NVIDIA GeForce GTX 1650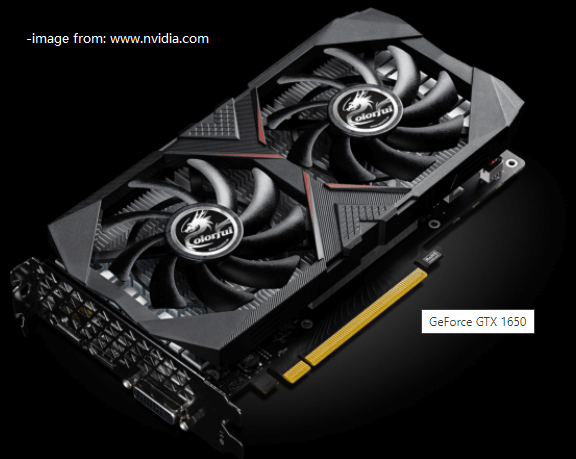 NVIDIA GeForce GTX 1650, one member of the GeForce 16 series, is a graphics processing unit developed by NVIDIA. It was launched on April 23, 2019.
Besides GTX 1650, there are many other models in the GefForce 16 series, including GeForce GTX 1650 (GDDR6), GeForce GTX 1650 (TU106), GeForce GTX 1650 (TU116), and GeForce GTX 1650 Super, GeForce GTX 1660, GeForce GTX 1660 Super, and GeForce GTX 1660 Ti.
The GeForce GTX 1650 is designed with the breakthrough graphics performance of the award-winning NVIDIA Turing architecture, a supercharger for lots of popular games. It helps a lot to improve the game performance. Now, let's see the specifications of NVIDIA GeForce GTX 1650, according to NVIDIA:
GeForce GTX 1650 (G5)
GeForce GTX 1650 (G6)
NVIDIA CUDA Cores
896
896
Architecture
Turing Shaders
Turing Shaders
Boost Clock
1665 MHz
1590 

MHz

Base Clock
1485 

MHz

1410 

MHz

Frame Buffer
4 GB GDDR5
4 GB GDDR6
Memory Speed
8 Gbps
12 Gbps
Memory Bandwidth
128 GB/sec
792 GB/sec
Graphics Card Power
75 W
75 W
Recommended System Power
300 W
300 W
GeForce GTX 1650 Benchmark
Advantages of GeForce GTX 1650
As you can see in the introduction, NVIDIA GeForce GTX 1650 uses Turing Shaders which features concurrent execution of floating-point and integer operations, adaptive shading technology, and new unified memory architecture. With this graphics card, users can get a relatively faster, cooler, and quieter gaming experience than using the previous generation.
GeForce GTX 1650 requires only 75 watts of graphics card power, which means it doesn't need any external power support. In other words, this graphics card consumes less power and generates less heat.
GeForce GTX 1650 used to sell for only $150. However, here seems to have been a rise in the price of graphics cards recently. This graphics card now costs more than $ 400, but it is still one of the cheapest Turing-based graphics cards available. If you don't plan to cost much on the graphics card device, this one is worth buying.
Disadvantages of GeForce GTX 1650
GeForce GTX 1650 comes with nice performance and is able to deal with most video games, but if you want higher graphics quality, this one might not be your best choice and you need to cost more on better one.  
Compared with GTX 1660 which was launched on March 14, 2019, GTX 1650 has fewer CUDA cores. GTX 1660 is designed with 1408 CUDA cores, while GTX 1650 has only 896 CUDA cores.
Graphics processing needs to carry out numerous complex calculations at the same time, which is why you can find thousands of CUDA cores in high-end graphics cards.
Tip: Theoretically, the more CUDA cores your graphics card has, the better gaming performance you can get, but the quality of a graphics card also depends on how its other features interact with the CUDA cores.
GeForce GTX 1650 Benchmark
To test the performance of a graphics card, you can use a reliable and professional GPU benchmark program, such as 3DMark, MSI Afterburner, etc. Here are the benchmark results for running games with various graphics cards from Techspot and you can have a look.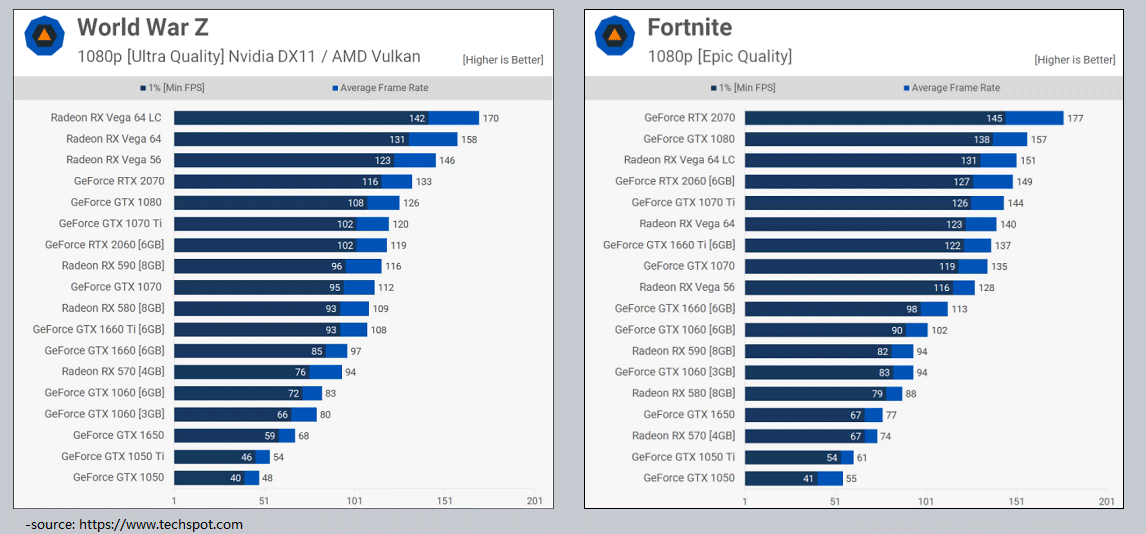 In a word, GTX 1650 is cheap and consumes less power. Besides, it generates less heat and runs quietly. You can buy it if you want to benefit from these advantages. However, it is not outstanding for performance. If you are looking for a graphics card with the highest performance, GTX 1650 shouldn't be on the list to buy.