Summary :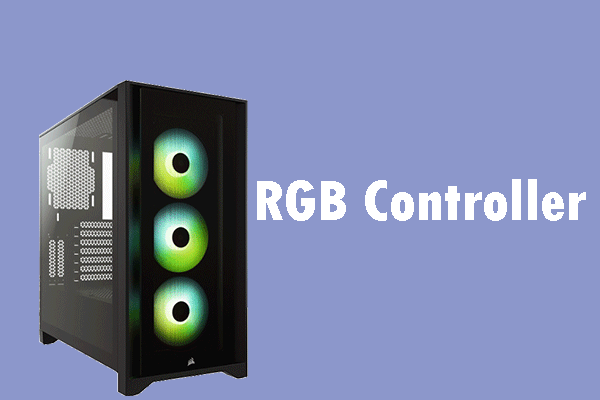 Do you like to add RGB factor into your PC? How do you manage these RGB strips? In this post, MiniTool Partition Wizard introduces 3 best RGB controllers to you. If your motherboard doesn't support RGB, you can use them.
Quick Navigation :
What Is RGB Controller?
What is RGB controller? Nowadays, more and more people like to add RGB in their PCs. But how to control these RGB led strips? It depends on how to connect the RGB led strips.
If the RGB is connected to motherboard, you can control it in BIOS or through the corresponding software like Aura Sync, Mystic Light Sync, etc.
If the motherboard doesn't provide RGB connector or the RGB PC parts are not compatible with or connected to motherboard, you can control the RGB led strip by using software offered by the RGB device manufacturer (like Corsair Link).
Some RGB parts may offer physical buttons to control the RGB led strips. But this method is not convenient.
The last method is to use RGB led controller, which offers sockets to connect RGB led strips and then you can use the corresponding software to control RGB (like Cooler Master). If your RGB parts are from various manufacturers, this method may be suitable for you.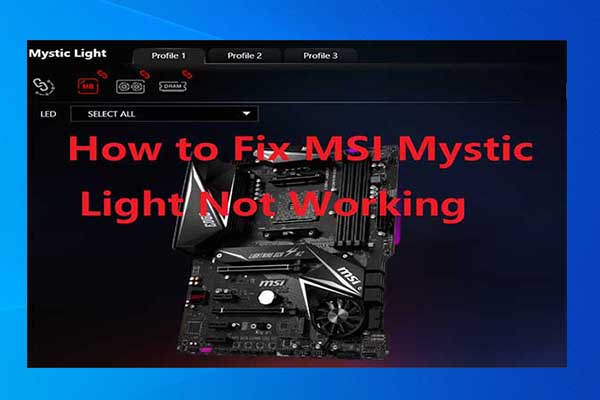 Do you encounter the MSI Mystic Light not working error? If so, try utilizing the given methods in this post to troubleshoot it. They will be useful.
Then, what is RGB fan controller? RGB fan controller is a controller for controlling both PC fans and RGB led strips. As we all know, fans are the main heat dissipation channels for PC devices such as CPU, memory, and graphics cards, but fans are also the main source of noise in computer systems.
The fans in your computer can get power in one of two ways: From the motherboard, or directly from your computer's power supply.
If they are connected to your motherboard, you can use either BIOS or software (like SpeedFan) to control them.
But if they are connected to the power supply, there's no way to control them through software. You'd have to hook them up to a hardware PC fan controller and then use the software that comes with it to control fans.
A RGB fan controller is the combination of PC fan controller plus RGB led controller.
3 Best RGB Controllers
1. Corsair iCUE Commander Pro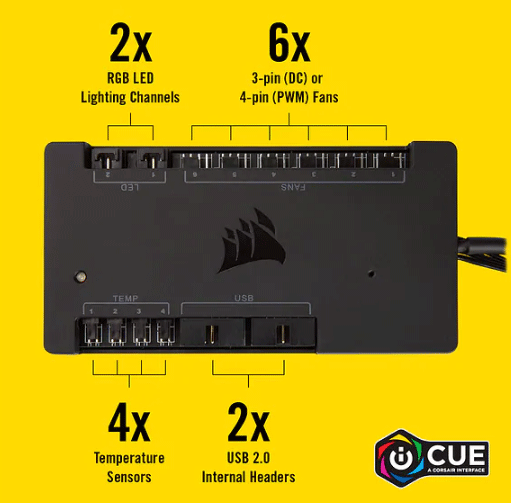 This RGB controller connects to your PC through a 6-inch SATA connector. It offers a pair of 3-pin connections for LED strips and 6 connectors for 3-pin or 4-pin fans. It also comes with 4 temperature sensors. All these are designed to manage ARGB led strips and the speed of fans.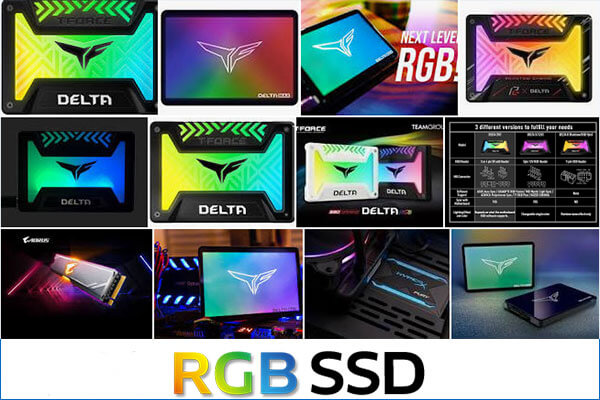 What is RGB SSD? What are the common RGB SSDs? And how to upgrade the current hard drive to a new RGB style SSD to enjoy a better gaming experience?
2. NZXT HUE 2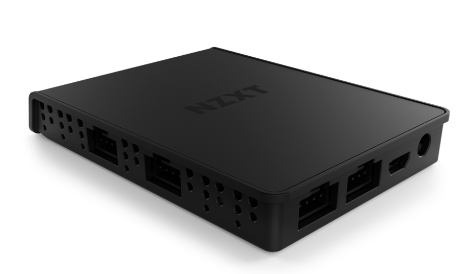 This is an addressable RGB controller that comes with 4 ports that hold a capacity to support 6 accessories or 40 LEDs (10 LEDs per channel). It is also compatible with Hue+ LED strips RGB fans. This RGB controller comes with NZXT CAM, which can manage both RGB led strips and the speed of fans.
3. Cooler Master RGB Controller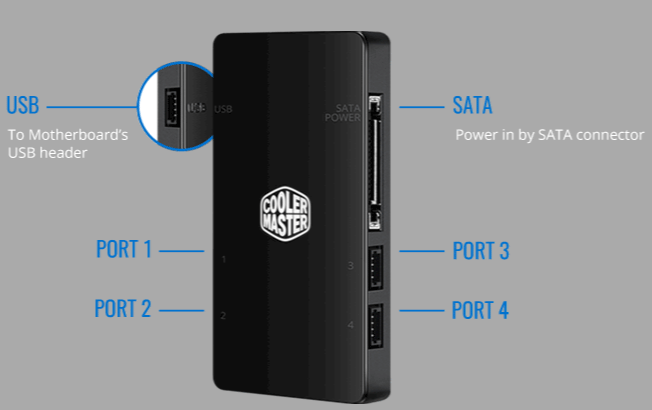 The RGB controller works seamlessly for RGB Fans, RGB LED Strips, etc. It offers four RGB ports that support 12V RGB Fans or RGB LEDs with a 4-pin RGB connector. This means that it can't support ARGB.
It comes with intrinsic magnets and fits simply within your PC case. The disadvantage is that it can only control the RGB led strips on RGB fans and can't control the speed of fans.