Have you ever met the error remote PC password expired which prevents you from connecting to the remote PC? Here are some fixes for it. And MiniTool software helps you to optimize your computer.
I get an issue that I couldn't connect to the remote PC. And I got this error message:
Your password may have expired or the remote PC might not accept blank passwords. Try connecting again. If this keeps happening, ask your admin or tech support for help.
This appears each time.
It is possible to encounter this error when you are trying to connect to a remote PC by using remote desktop, which means you will not be able to connect to the remote server.
The reasons could be varied:
There are some issues with your Network Adapter.
The machines you're trying to connect might not be compatible because of different settings.
There is something wrong with installed driver.
Run the Network Adapter Troubleshooter
To fix password expired on the remote PC, you can try to run the Network Adapter Troubleshooter, and steps are as follows.
Step 1: Press Win + X and choose Settings.
Step 2: In Settings, go to Update and Security > Troubleshoot > Network Adapter.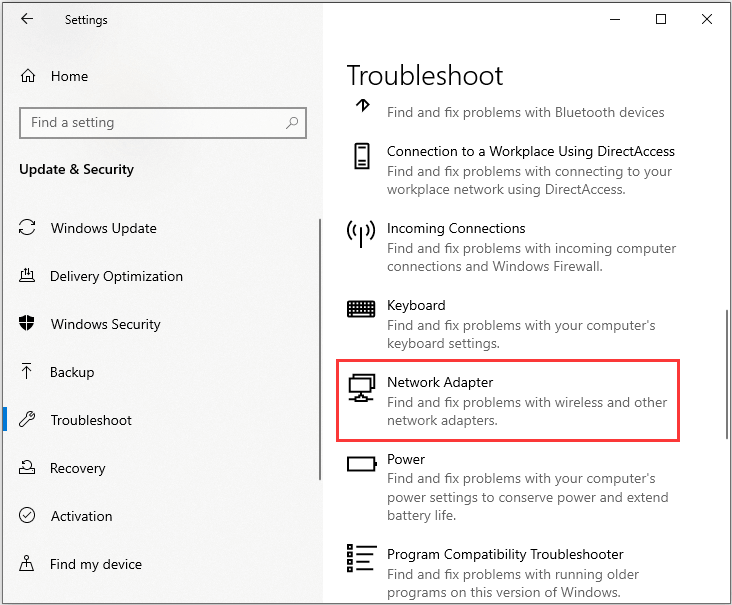 Step 3: Click Run the troubleshooter and follow the on-screen instructions to complete the process.
If you can't remove the issue with troubleshooter, you need to follow the next solution.
Update Your Network Drivers
As the error message starts with "your password may have expired", you'd better change your server's password, and follow these steps to update network drivers.
Step 1: Right-click the Start button and choose Device Manager.
Step 2: Toggle down the Network adapters. Then right-click your Network driver and chose Update driver.
Step 3: Choose the option Automatically search for the best driver online. And wait for a while until the driver is successfully updated.
Tip: If you don't find any new drivers, please try the next solution.
Disable the Network Level Authentication
Network Level Authentication is a technology used in Remote Desktop Services or Remote Desktop Connection, which prevents the initiation of a full remote desktop connection unless you are authenticated, reducing the risk of denial-of-service attacks.
If you couldn't connect to the remote PC, you can disable the Network Level Authentication.
Step 1: Go to Settings > System > Remote Desktop.
Step 2: Choose Advanced settings, and uncheck Require computers to use Network Level Authentication to connect (recommended).
Step 3: After allow connections without Network Level Authentication, you will be warned that if you allow the operation, you are exposing your computer to a potential security risk. Click Proceed anyway to confirm the option.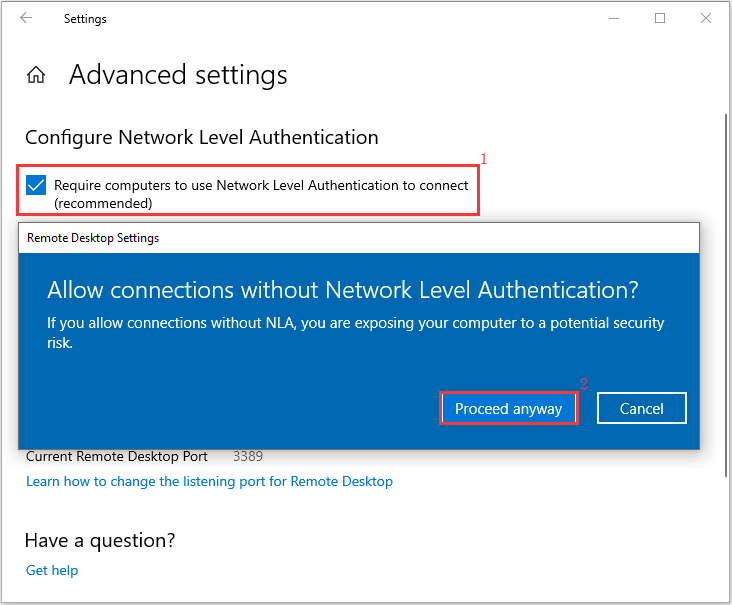 Tip: Remember to re-enable the Network Level Authentication option after you've completed the troubleshooting process.
Restart the Remote Desktop Services
Step 1: press Win + R, and type services.msc in the box. Then hit Enter to get into the Service window.
Step 2: Right-click the Remote Desktop Services and select Restart.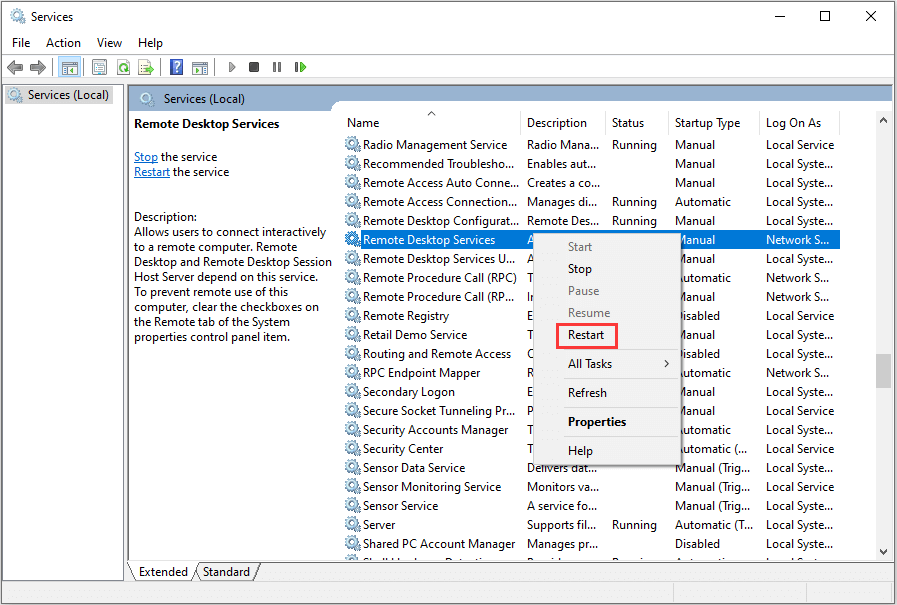 Then you can try to connect your remote PC again and the issue remote PC password expired should be removed.