A great many people want to download qBittorrent for Windows 10/11 PCs. Where to get the free qBittorrent download package? How to install it? In this post, MiniTool will explain these questions in detail.
What Is qBittorrent
qBittorrent is a free and open-source cross-platform BitTorrent client written in Native C++. This torrent client is now available on many operating systems like Microsoft Windows, Linux, macOS, and FreeBSD. It can help users download and share torrent files easily with its attractive interface.
With this tool, users can search for their torrent files via the integrated search engine and manage their downloads remotely via many powerful features like RSS support and port forwarding. Now, this software is available in 70 languages and downloaded by millions of users around the world.
In a word, it is a widely popular torrent utility that boasts many benefits:
Lightweight, free, and cross-platform
Download multiple torrent files simultaneously
Integrated extensible torrent search engine
Integrate RSS feed reader and downloader
Remote control over a secure web user interface
Schedule bandwidth
IP filtering (eMule dat files or PeerGuardian files)
Support DHT, PEX, Encryption, UPnP, LPD, IPv6, µTP. Private torrents
Torrent creation tool
Torrent queuing, filtering, and prioritizing
Is It Safe to Download qBittorrent
Is qBittorrent safe? Of course, yes. It is completely safe and legal to use qBittorrent. This software comes with open-source codes without any ads, which offers users enormous transparency. Compared with uTorrent, qBittorrent is more trustworthy when it comes to safety and security.
qBittorrent Download & Install for Windows 10/11 PCs
The latest version of qBittorrent 4.5.0 has bee released on November 26, 2022. Let's see how to get qBittorrent installed for Windows 10/11 PCs.
Note:
qBittorrent only comes with the 64-bit version. If you want to get the qBittorrent download 64 bit on Windows 10 32-bit, you can read this post to upgrade 32-bit to 64-bit on Windows 10.
Step 1. Click here to open the official qBittorrent free download page, expand the Additional download options and you will see a list of installers. Select your desired qBittorrent download 64 bit version and click on the blue link under Mirrors or PGP Signature.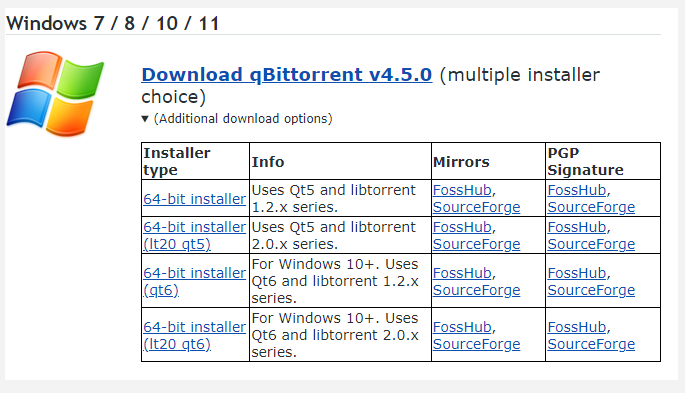 Step 2. Select a location to save the download and click on OK to confirm the download.
Step 3. Once downloaded, double-click the qBittorrent.exe file and click on Yes in the User Account Control window to run the installer.
Step 4. Select a Language from the drop-down menu and click on OK.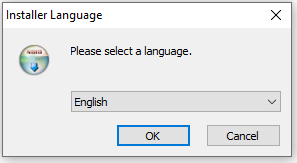 Step 5. Click on Next, and tick the checkbox next to License Agreement and click on Next.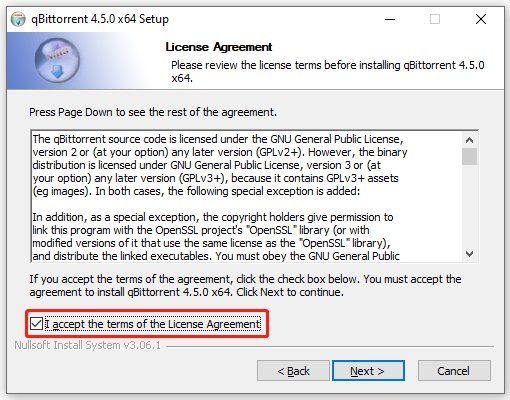 Step 6. Select the components that you want to install and click on Next.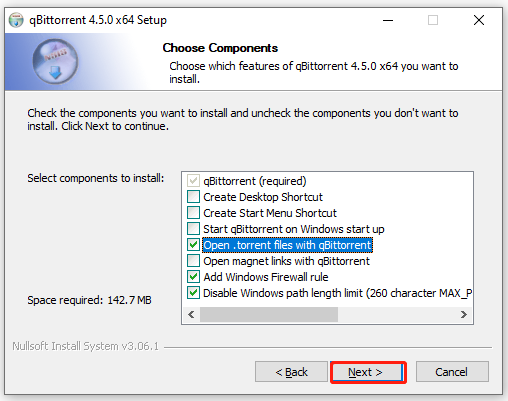 Step 7. Select the destination folder to save the installation and click on Install to start installing the software.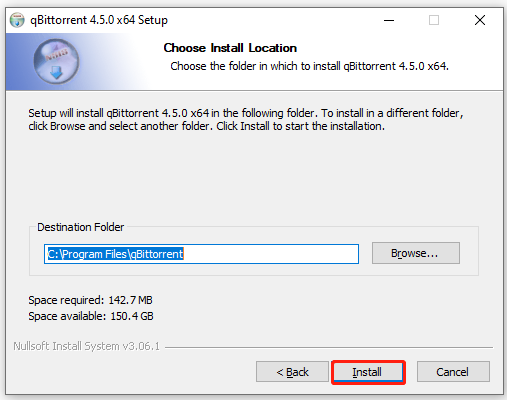 Step 8. When the qBittorrent installation is complete, click on Finish to launch the software. Or, you can untick the checkbox for Launch qBittorrent to exit the window.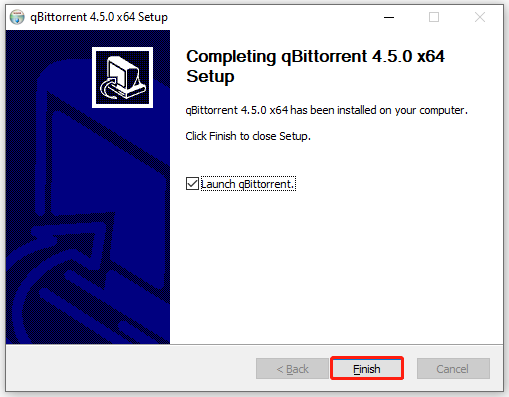 Tips:
If you want to uninstall qBittorrent later, right-click the Start menu and select Apps and Features, scroll down the list of programs to qBittorrent, click on Uninstall, and follow the on-screen prompts to complete the uninstallation.
Of course, qBottorrent is not always running perfectly. Sometimes, you may encounter various problems when using the client. Here we summarize some frequently-asked problems and provide corresponding fixes. Click on the hyperlinks below to know more details.
How to Fix the "qBittorrent Stalled" Error? – 10 Proven Ways
How to Fix QBitTorrent I/O Error [Ultimate Guide]
Further reading: If you can't install this tool for Windows 10/11 due to insufficient disk space, don't worry. MiniTool Partition Wizard can help you fix it easily by analyzing disk space, extending partitions, upgrading to a larger hard drive, etc.
MiniTool Partition Wizard FreeClick to Download100%Clean & Safe