About PSP
First released in Japan on December 12, 2004, PlayStation Portable (PSP) is a seventh-generation handheld game console developed by Sony Computer Entertainment. PSP is one of the most powerful portable electronic game consoles at the time of its launch, is the most powerful competitor of Nintendo DS, Nintendo's seventh-generation handheld game console.
PSP stopped shipping in 2014 and Sony closed the PlayStation Store service on the PSP on March 31, 2016. The PSP series was finally inherited by the PlayStation Vita portable electronic game console. PlayStation Vita is backward compatible with PSP games released on the PlayStation Store through the PlayStation Network.
But nowadays, you can play these classic PSP games on PC just via a PSP emulator. The problem is that which PSP emulator you should choose. In the following part, I will introduce 3 best PSP emulators to you.
1. PPSSPP
PPSSPP (PlayStation Portable Simulator Suitable for Playing Portably) is a cross-platform open-source PSP emulator developed by hrydgard, one of the main members of the well-known NGC/Wii simulator Dolphin development team. It can be said the best PSP emulator for PC.
It supports mainstream computer and mobile device operating systems like Windows, Linux, Mac OX, Android, iOS. And it can work on CPU platforms including X86 and ARM.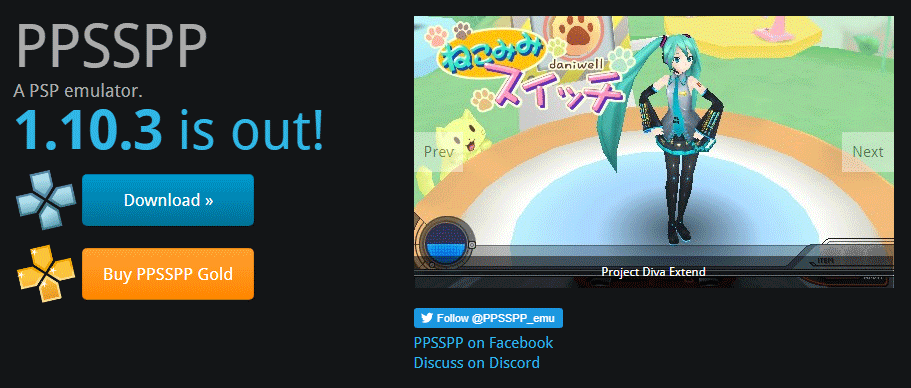 With PPSSPP, you can enjoy HD on your mobile device (or even your computer) on all your favorite PSP titles. You can even play custom controllers, such as tilting sensitiveness, as you like. This great app is totally free, but you donate some money to support the developer by purchasing the gold version.
2. JPCSP
JPCSP is a Java-based open-source PSP emulator, developed by the famous PCSX2 emulator team. It is one of the earliest PSP emulators, and its simulation quality is still very good today, providing a lot of fine-tuning options. The disadvantage is that the fine-tuning is too complicated, not suitable for novices, and the operation is not as smooth as PPSSPP.
This PSP emulator for PC supports Windows 32-bit and 64-bit operating systems, Linux 32-bit and 64-bit operating systems, and Mac OSX operating system. The minimum system requirements are as follows:
CPU: Pentium 4 or higher
GPU: Any graphics card that supports OpenGL 2.0 or higher
RAM: 1GB
The recommended system requirements are as follows:
CPU: Dual-core @ 2.5 GHz
GPU: Run the latest GPU drivers
RAM: 2GB
If you want to play this emulator for PC, please download it from GitHub website.
3. RetroArch
RetroArch is an all-in-one emulator and it can be used to play games of nearly all retro consoles. It has the following advantages:
It can run games from all mainstream retro consoles like NES, SNES, DS, DSi, 3DS, 64, Atari, MAME, and many more.
It has highlights like RetroArch are shaders, netplay, rewinding, next-frame response times, run ahead, machine translation, blind accessibility features, and much more.
It allows you to record your gaming session and even stream your gameplay on Twitch.
It can be installed on Windows, macOS, and Linux.

From verison 1.7.7, RetroArch adds PPSSPP core and then it can play PSP games.