Summary :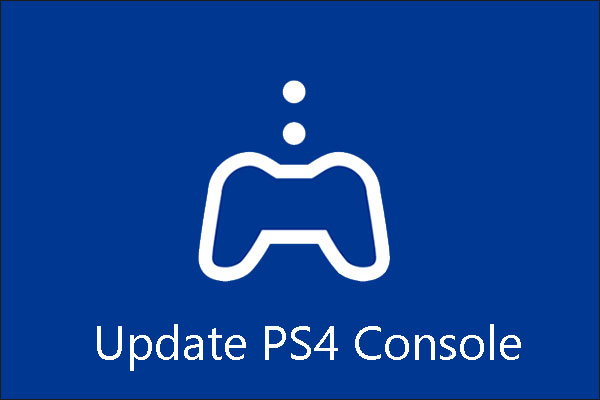 It is wise to keep your PS4 console updated with Sony's latest software. But do you know how to do that? In this post, MiniTool shows you how to update PS4 console in different ways to access its latest features and security improvements.
Quick Navigation :
Why do you need to update PS4 console? The reason is that the updates bring bug fixes, security improvements, and occasionally some new features.
After knowing the reason, you may be eager to know how to update PS4 console. If so, please go on reading.
Here are two choices to update PS4 console:
One is leaving this console configured for automatic downloads and it will update on its own when you are not using it.
The other one is updating PS4 console by yourself manually.
Update PS4 Console Automatically
This way maybe favored by more PS4 users for its convenience. Let's see how to update PS4 console automatically.
Note: This way is feasible if you leave automatic downloads enabled.
Step 1: Select Settings by using the PS4 controller.
Step 2: Select Power Save Settings on the Settings window.
Step 3: Select Set Features Available in Rest Mode. In the new window, please check the following options:
Stay Connected to the Internet;
Enable Turning On PS4 from Network.
After checking the mentioned options, your PS4 console will wake from sleep and install updates automatically when you are not using it.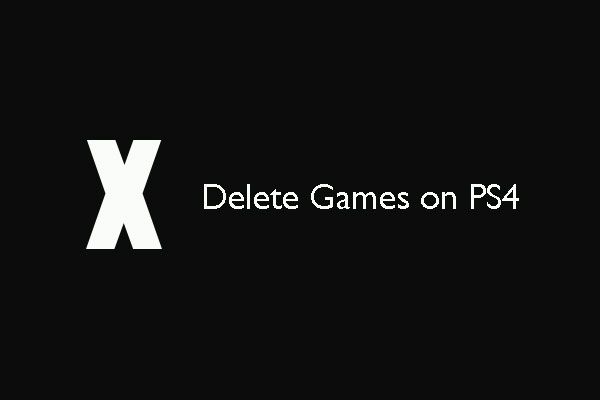 Do you know how to safely remove some games from your PS4? This article shows you 3 different ways to do that to free up space.
Update PS4 Console Manually
The automatic PS4 update is quite convenient, right? However, for the users who have automatic downloads disabled for some reason or face an update failing to install properly, they can try updating PS4 console manually.
Note: If you install updates manually, be sure not to unplug or turn off the PS4 while it is updating.
How to update PS4 console manually? There are two methods.
Here is the first tutorial on updating PS4 console manually.
Step 1: Access the PS4 Settings by using its controller.
Step 2: Select System Software Update on the Settings window.
Step 3: Select Update if there is no application or game running.
Step 4: If there are any updates available, please select Next and wait patiently until the download comes to an end. When it finishes, the license agreement will be displayed. Read it and select Accept if you have no questions.
The second one is updating PS4 console via an external storage device. Here I would like to take USB for example.
Step 1: Prepare a computer and a USB with enough space to download the update (8GB is far enough).
Step 2: Plug this USB to the computer and then create a folder named PS4 to save the update files. And then create another folder named UPDATE inside the PS4 folder.
Step 3: Copy the latest update file (you can download it for the official website) to this UPDATE folder.
Step 4: Plug the USB into one of the PS4's USB ports, and then open the Settings menu to find System Software Update. When you do this, PS4 should automatically find the update file on this flash drive and install it. (If PS4 fails to read the flash drive, please read the post.)
Using the mentioned PS4 updating methods, you can keep your system get updated to the latest software version and then you can continue to enjoy the full range of PS4 products and services.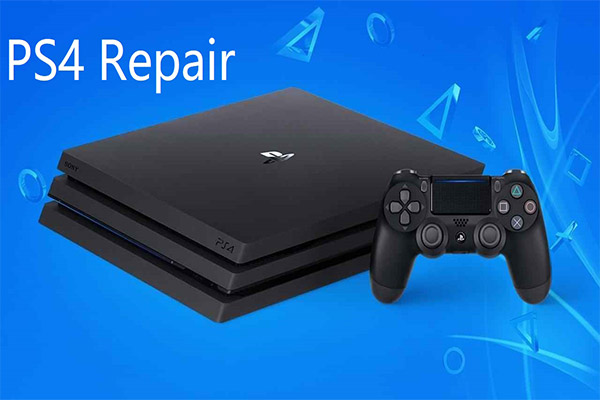 Do you often play PS4 game? Have you ever encountered some problems? This post will show you four frequently encountered problems and responding fixes.