In our daily life, it is common to use slides to provide visuals for education or group presentations with business organizations. Microsoft PowerPoint is one of the most popular present software. In this post from MiniTool Partition Wizard, I'd like to introduce some PowerPoint alternatives.
Microsoft PowerPoint, a presentation program, was released on April 20, 1987, about 31 years ago. Nowadays, it is widely used to create well-designed and impactful slides in many communication situations, such as in business.
As one of the most popular present software, PowerPoint does has many advantages, but some users don't like it. Fortunately, there are a great number of present software on the market and some of them are wonderful PowerPoint alternatives. Let's see them one by one.
PowerPoint Alternative 1: WPS Office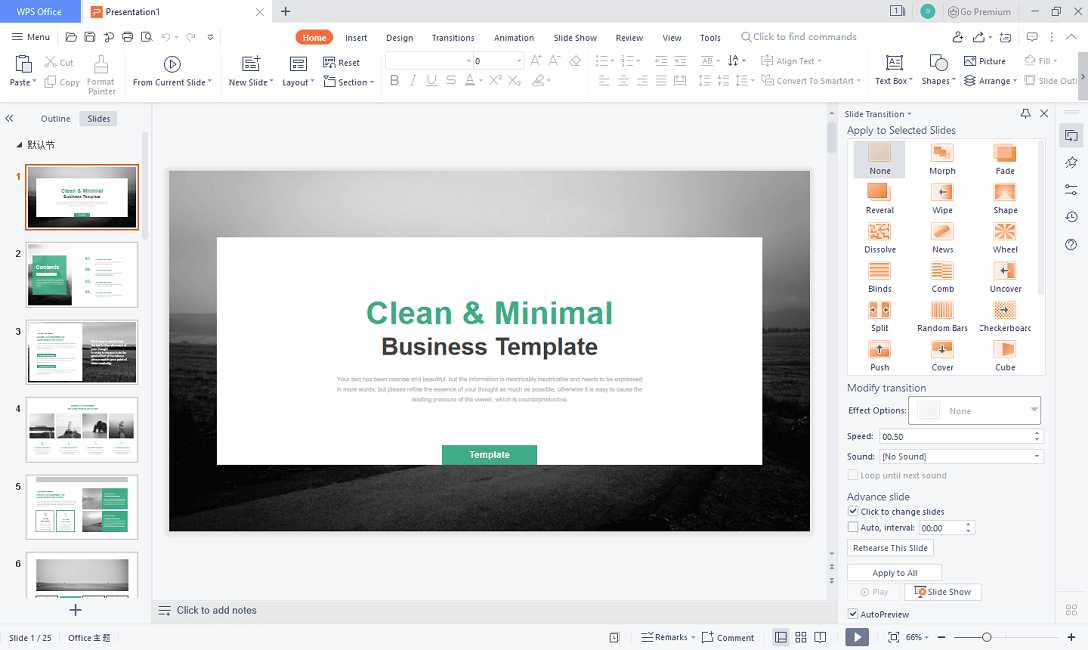 WPS Office, developed by Kingsoft, is an office suit available on Microsoft Windows, macOS, Linux, iOS, and Android. It contains three primary tools: WPS Writer, WPS Presentation, and WPS Spreadsheet.
The user interface of WPS Office 2005 and later versions is similar to that of Microsoft Office products. Therefore, WPS Presentations should be one of the best PowerPoint alternatives.
You can download WPS Office free from its official website according to your operating system. After downloading, double-click the installation file to run it and install WPS Office on your computer. Then launch WPS Presentation and you can use it free. Some advanced features are available through subscription.
In addition to the native Kingsoft formats, WPS Office also supports Microsoft documents formats, so you can edit your PowerPoint documents easily with WPS.
PowerPoint Alternative 2: Google Slides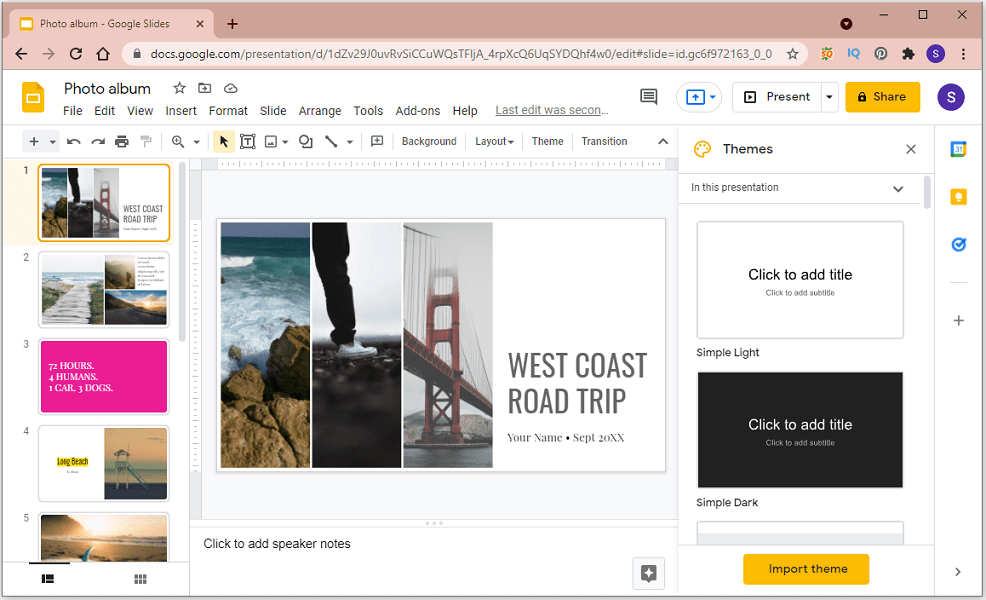 Google Slides, available on Android, iOS, Windows, BlackBerry, and Chrome OS, can also be an alternative to PowerPoint. Google Slides is a port of Google Docs Editors suit provided by Google. You can access it through the internet, and in this way, you don't need to install the application.
Google Slides supports Microsoft PowerPoint file formats and allows you to create and edit PowerPoint files online. You can even collaborate with others in real-time.
PowerPoint Alternative 3: Prezi Present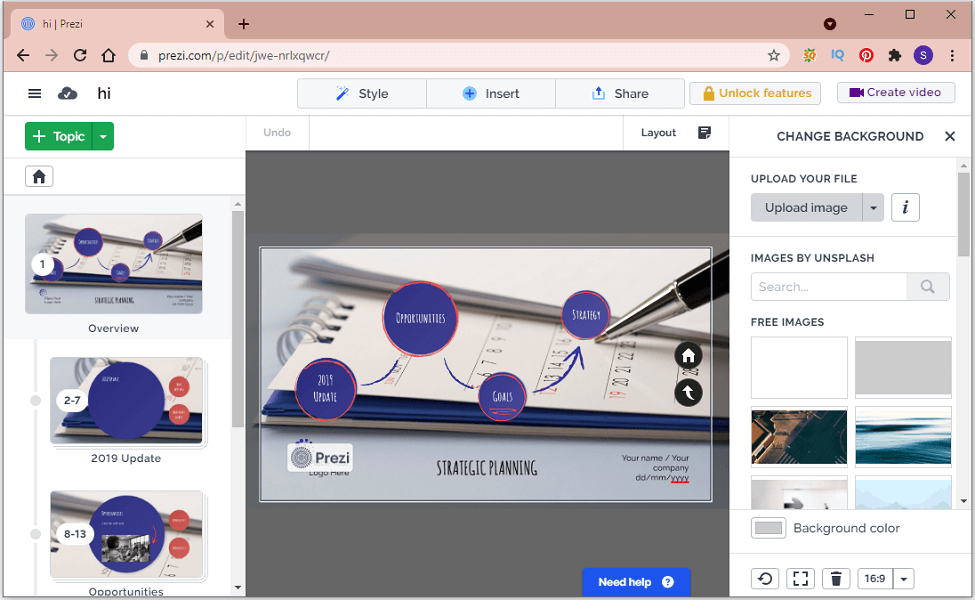 Prezi Present is an online presentation service provided by Prezi, a Hungarian video and visual communications software company. In Hungarian, the word "Prezi" refers to "presentation". To access Prezi Present, you just need to visit its official website and click Create a new Presentation.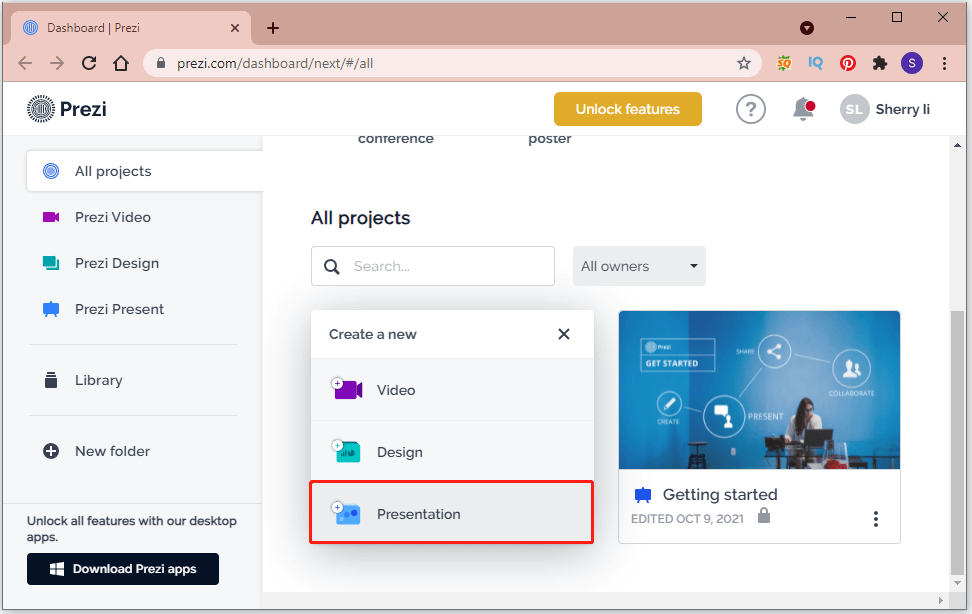 As you can see, the user interface of Prezi Present is quite different from that of Microsoft PowerPoint. If you are not familiar with it, it might take some time to learn about its features for the first time.
Prezi Present is more of a visual and interactive mind map rather than providing a slide-by-slide presentation. It is cool and useful, as you can interact with different elements on a virtual canvas. For more details, you can go to Prezi Present to have a try.
PowerPoint Alternative 4: Beautiful.ai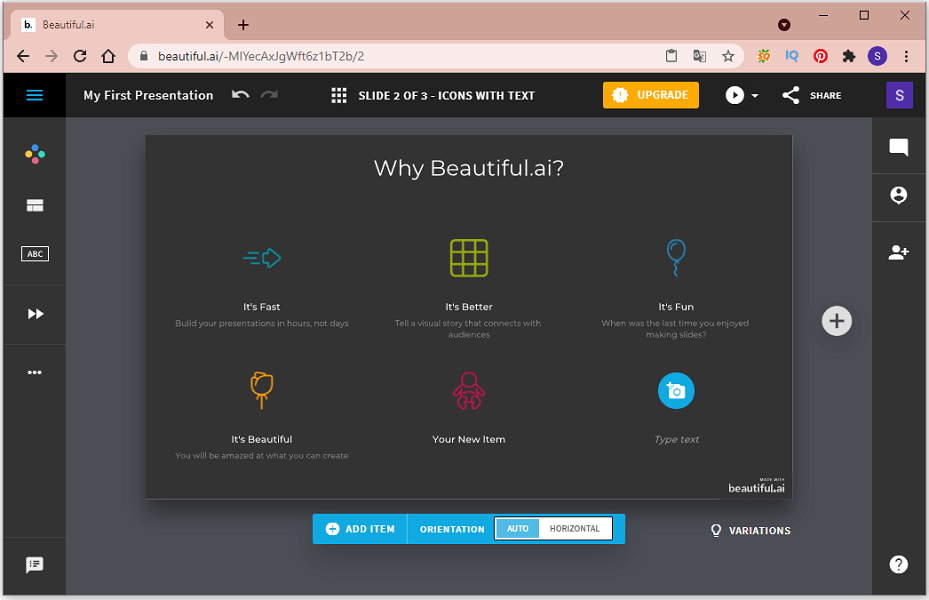 Beautiful.ai uses artificial intelligence to help you modify your presentation. If you are using it for the first time, it will provide a simple guide to help you learn about its basic features, such as colors, images, layout, text, etc.   Beautiful.ai will automatically layout your new items so they can look great.
Therefore, it should be one of the best PowerPoint alternatives for users who are not good at making presentations. By the way, you can invite collaborators while using Beautiful.ai.
PowerPoint Alternative 5: Canva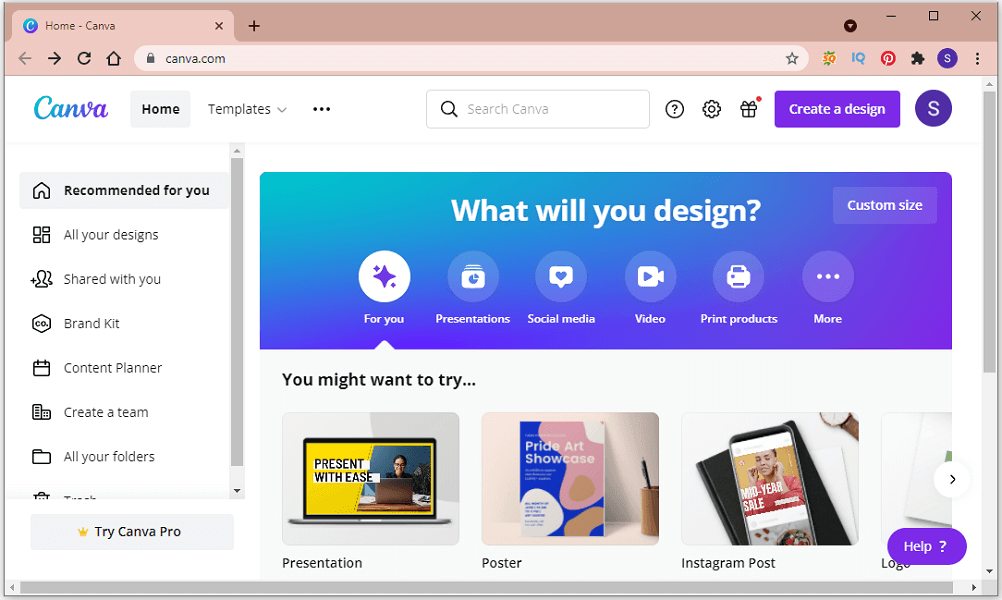 Canva is a graphic design platform that can be used to create a lot of types of content, including, presentations, posters, documents, videos, social media graphics, etc.
Canva Presentations provide a huge number of templates and elements for users and they can make a wonderful presentation according to their needs easily with Canva, as the following picture shows.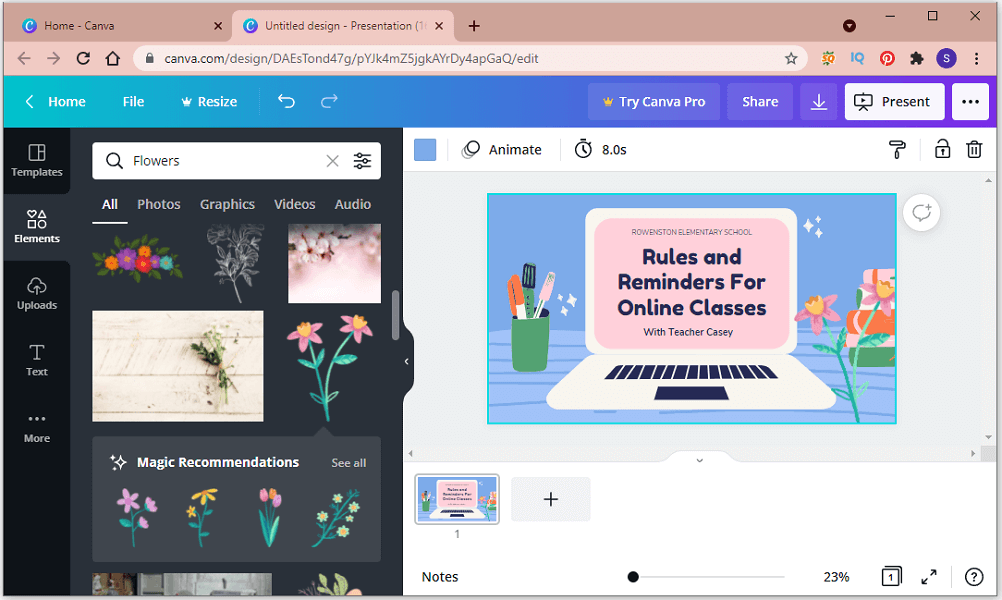 Some of the above options are online PowerPoint alternatives, and some of them can be used without the internet. They have different advantages. Which alternative to PowerPoint do you prefer?