Summary :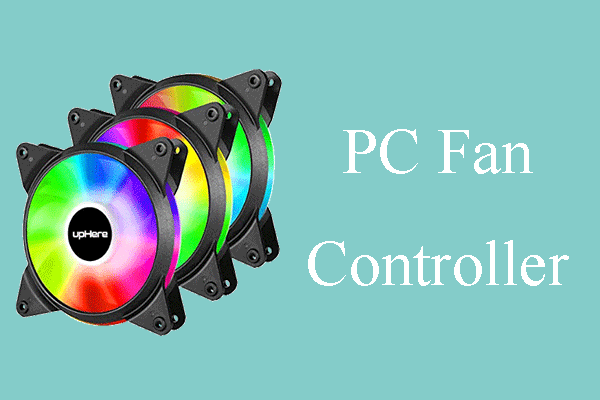 If you want to install extra fans in your PC, you may need a PC fan controller. In this post, MiniTool Partition Wizard shows you how to choose a right fan speed controller and recommends 3 best PC fan controllers to you.
Quick Navigation :
What is PC Fan Controller?
As we all know, fans are the main heat dissipation channels for PC devices such as CPU, memory, and graphics cards, but fans are also the main source of noise in computer systems. Sometimes, you want to make them spin faster to dissipate heat better, but sometimes you want to make them spin slower to keep silent.
Then, how to control fan speed? This depends on how your fans are connected. In general, the fans in your computer can get power in one of two ways: From the motherboard, or directly from your computer's power supply.
If they are connected to your motherboard, you can use either BIOS or fan controller software to control them. Please read this post: Top 10 Fan Control Software on Windows 10.
But if they are connected to the power supply, there's no way to control them through software. You'd have to hook them up to a hardware PC fan controller and then use the software that comes with it to control fans.
When you choose a fan speed controller, two important factors you should consider are channels and pin support.
The number of channels determines the number of fans that you can connect to the fan controller.
Is it support 3-pin fans or 4-pin fans: 3-pin fans are usually controlled by changing the voltage supplied to them, while 4-pin fans can be controlled through pulse-width modulation (PWM). Usually, voltage control isn't quite as smooth as PWM. You can connect 3-pin fans to 4-pin sockets and vice-versa, but PWM control is unavailable in this case.
3 Best PC Fan Controllers
1. Corsair iCUE Commander Pro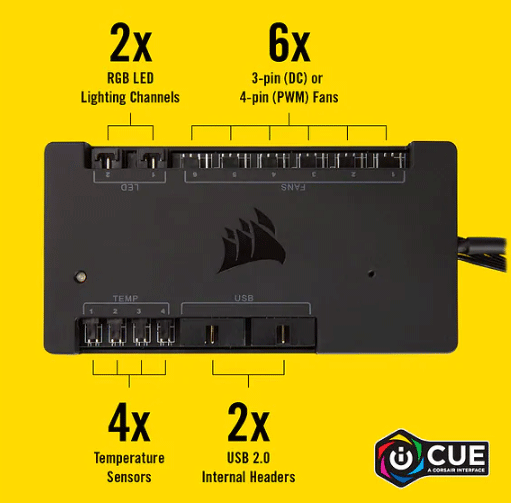 This PC fan controller offers a pair of 3-pin connections for LED strips and 6 connectors for 3-pin or 4-pin fans. It also comes with 4 temperature sensors. It can not only control PC fan speed, but also RGB led strips.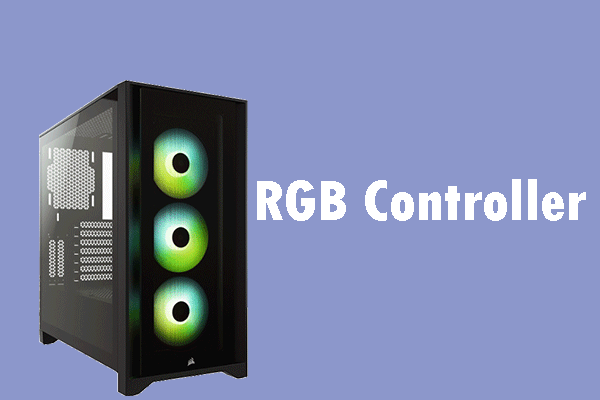 This post introduces what RGB controller is and recommends you 3 best RGB fan controllers.
2. DeepCool FH-10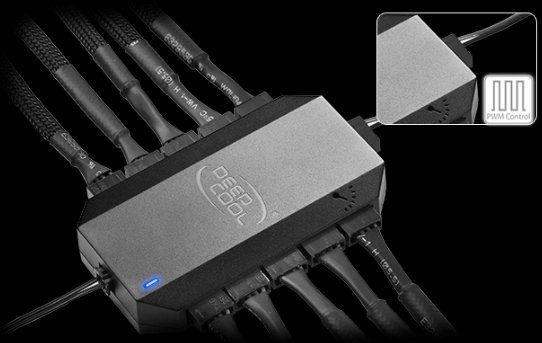 This PC fan controller offers up to ten channels for both 3-pin fans and 4-pin fans. Each port has its own PWM function and the fan speed can be adjusted at the same time. In addition, the ability to deploy up to 10 fans enables users to greatly expand cooling capability within the chassis and enjoy enhanced system performance.
3. Thermaltake Commander FT

The Thermaltake Commander FT fan speed controller offers 5 channels for both 3-pin fans and 4-pin fans. It also features a 5.5" touch screen display for speedy fan tweaks. The speed range is from 0 to 9990 RPM. But because it requires a 5.25" drive bay, it may be less desireable these days thanks to the rapid decline in the need for CD-ROM.
As you can see, the PC fan controllers I recommend in the above part are mainly controllers with plenty of channels and the support for both 3-pin fans and 4-pin fans. If you want to save money, you can choose those fan speed controllers that has less channels or doesn't support 4-pin fans.