Summary :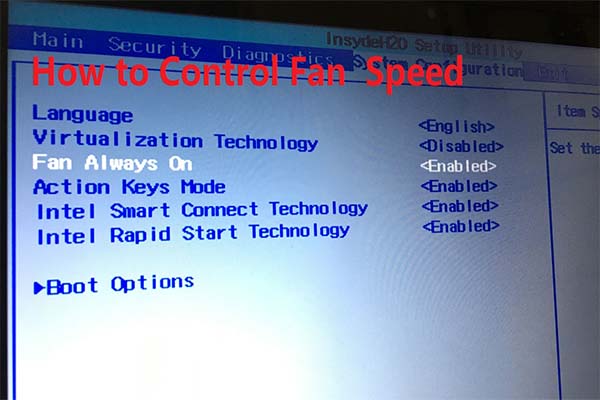 Are you looking for guides on how to control fan speed? If so, this post will be suitable for you. Several methods to control fan speed will be talked about in this post of MiniTool. You can choose one based on your case to control the fan speed.
Why Need to Control Fan Speed
A few fans are equipped with most modern computers, which are used to cool down computers. By doing so, computers can run properly. Once the fans work improperly or programs generates massive heat, computer can get overheating and cause various issues like PC keeps crashing and PC restarts while gaming.
Tip: The fans on the computer include case fan, system fan, CPU fan, as well as GPU fan.
Moreover, the internal computer components will be damaged because of overheating. Hence, you are required to take some measures to cools down the computer to avoid these negative consequences.
One of the most effective ways is to speed up CPU fan to increase the airflow within the computer. However, you sometimes don't need so much airflow. Hence, it is vital to learn how to control fan speed flexibly. Well, we will discuss 3 ways to control fan speed in this post.
If you encounter CPU fan error, try fixing it with methods in this post: Quick Fix: CPU Fan Error Occurs When Booting Your PC
Control Fan Speed via BIOS
Firstly, we would show you how to control fan speed via BIOS. Here are detailed steps for that.
Step 1: Turn off your computer firstly and then turn on it. During the process of setup, you should press a certain key to enter the BIOS.
Tip:
The BIOS key usually shows on the startup screen, and it varies according to different computer brands and operating system versions. It could be the Del, Esc, F12, F10 or other keys. If you use a Lenovo computer, you can find the specific BIOS key from
here
.
Step 2: After entering BIOS, find your fan control. The location of fan control varies on different computers. I find them under Settings > Hardware Monitor on the MSI motherboard.
Step 3: Then you can enable the automatic CPU fan control option by following the prompted instruction and save the changes.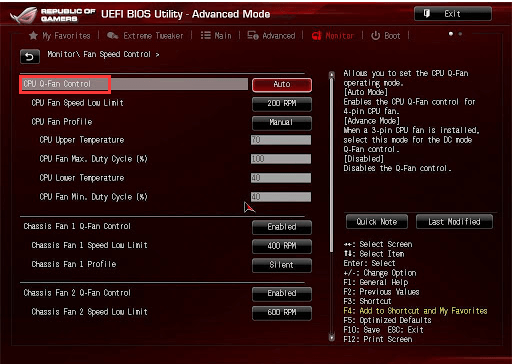 Recommended reading: Fix PC Restarts While Gaming Error with These Methods Now
Control Fan Speed via Fan Control Software
Alternatively, you can also carry out laptop fan control with the help of fan control software. With the professional tool, you can control fan speed easily. Among multiple fan control programs, the SpeedFan is the most popular one. Download it from its official website and install on your computer. Then run it to control fan speed.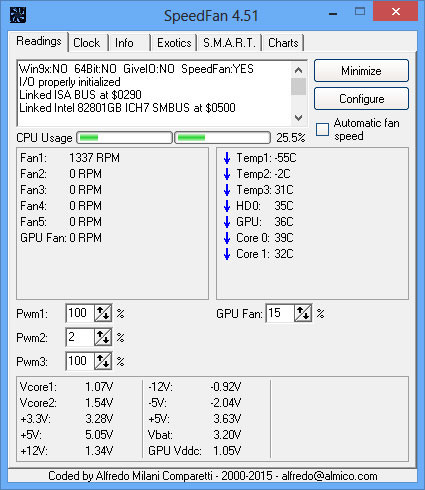 -image from almico.com
Control Fan Speed via External Fan Controllers
Certainly, you are able to utilize external fan controllers to perform Windows 10 fan control. Fan controllers are cheap and allow you to control all the fans on your device. That is different from the two methods above that only permit you control the speed of CPU and system fans.
You can put the fan controller into one your drive bays and then monitor and adjust fan speed by yourself.
How to control CPU fan speed? This post introduces you top 3 methods to control fan speed. Pick one from them now!