Introduction to Partition Table Doctor
Partition Table Doctor is a partition recovery and partition repair software designed to recover deleted, lost and corrupt partitions. Partition Table Doctor supports DOS, Windows 9x, ME, NT, 2000, XP, 2003.
However, this software only has the function of rebuilding MBR and recovering partitions. What's more, this software will cost you 49$. Obviously, it is a waste of money if you just want to recover MBR.
Two Ways for Repairing MBR
If you just want to recover MBR, you can use command lines or a freeware MiniTool Partition Wizard.
Here is the tutorial on how to recover MBR with command line.
Step 1: Make a Windows bootable disk and boot your computer from the disk to enter WinPE. Then, open Command Prompt window.
Step 2: Input the following commands one by one.
bootrec /fixmbr
bootrec /fixboot
bootrec /rebuildbcd
Step 3: Exit WinPE and boot your computer.
These commands offer MBR and partition table repair.
Here is the tutorial on how to recover MBR with MiniTool Partition Wizard.
Step 1: If not the system disk but other disks have the corrupted MBR, you can just download this freeware and launch it.
Step 2: Right-click the disk with corrupted MBR and choose Rebuild MBR.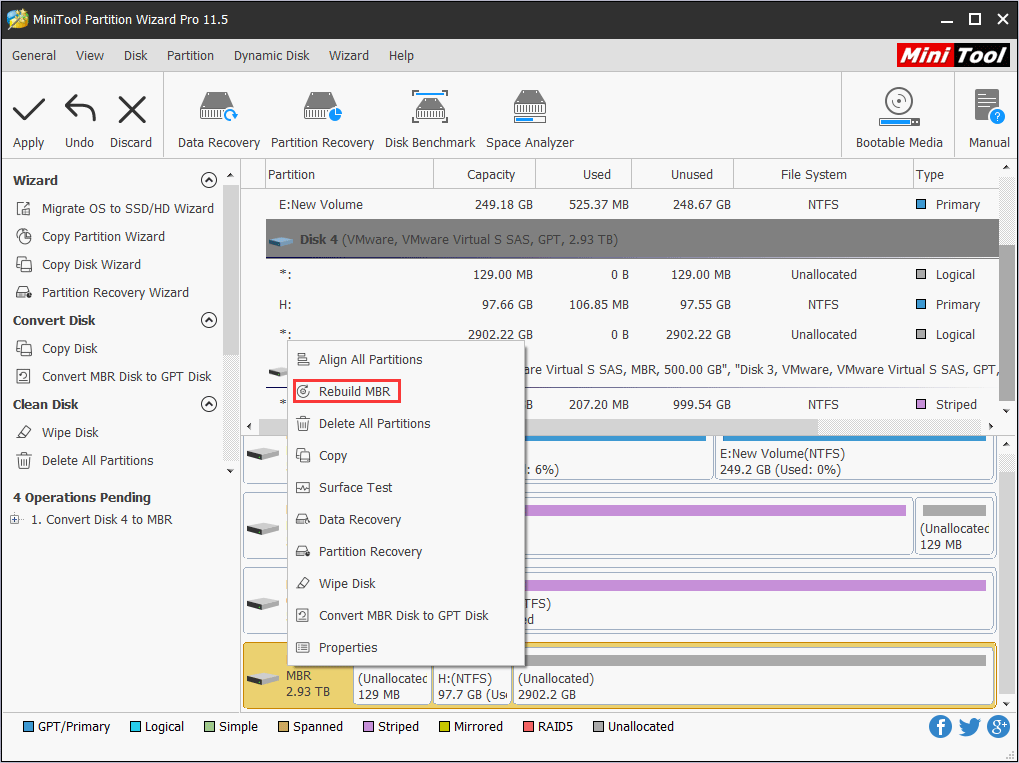 Step 3: Click Apply button.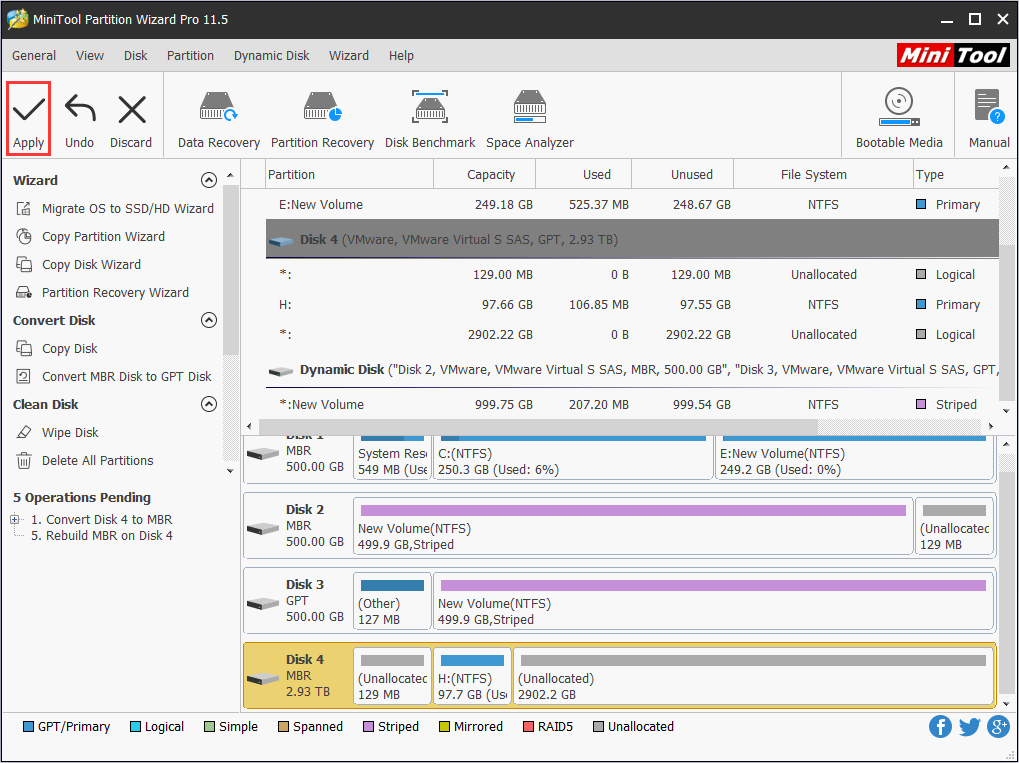 However, if it is the system disk that has the corrupted MBR, you need also to make a MiniTool Partition Wizard bootable disk repair it. You can consult the following article.
Finally, if the partition table recovery fails and your computer still cannot boot, the Data Recovery feature of MiniTool Partition Wizard is recommended.
Recommendation: MiniTool Partition Wizard
As the leading partition magic, MiniTool Partition Wizard has many functions in partition management.
With MiniTool Partition Wizard, you can perform the following operations in seconds: Move/Resize Partition, Merge Partition, Change Cluster Size, Copy Partition, Create Partition, Delete Partition, Format Partition, Convert File System, Hide/Unhide Partition, Explore Partition, Partition Recovery, Convert Dynamic Disk to Basic Disk, and much more.
All these operations would be carried out under a protection mode, so you need never worry about data loss due to any reasons.
MiniTool Partition Wizard can support both MBR and GUID partition table format running on 32/64 bits Operating System including Windows XP, Vista, Windows Server 2000/2003/2008 and the latest Windows 7.
This partition software can take the place of Partition Table Doctor.
Are you still using Partition Table Doctor? Read this post and you will get two ways to repair MBR with no fee.Click to tweet
Bottom Line
Is this post helpful to you? Do you have any other opinion about Partition Table Doctor? Please leave a comment below. Of course, if you have problem in repairing MBR and recovering data, please also leave a comment or email at [email protected]. We will reply to you as soon as possible.