Summary :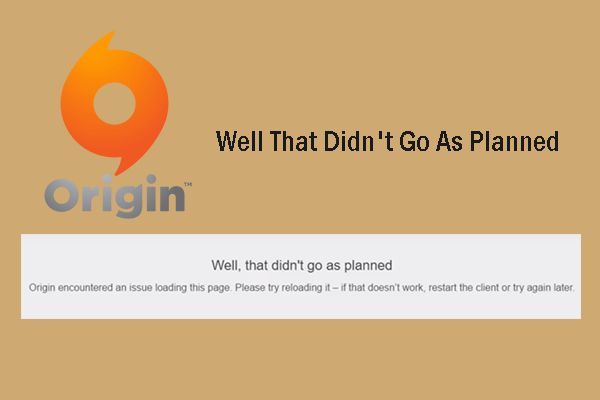 Are you facing "Origin well that didn't go as planned" issue when launching Origin? If so, you can read this post, in which MiniTool Partition Wizard offers you 2 ways to solve the problem and the first methods works almost 100%.
Origin Well That Didn't Go As Planned
Origin, developed by Electronic Arts and launched in 2011, is one of the most popular video game digital distribution platforms in the world. Currently, there are more than 500 games available for activation or purchase on the Origin platform, and the number of games is increasing day by day.
Any program may have running problems and Origin is no exception. Some users report that they have encountered "Origin well that didn't go as planned" black screen issue when start Origin.
Everytime I try to get on origin to play a game of mine I get the following error: "Well, that didn't go as planned. Origin encountered an issue loading this page. Please try reloading it – if that doesn't work, restart the client or try again later." Does anybody know how to resolve this issue?

---reddit.com

When they get "well that didn't go as planned Origin" error, they can't play or download anything. Then, how to solve this problem? Please read the following contents.
How to Fix Origin Well That Didn't Go As Planned
When you get "well that didn't go as planned Origin" error, the first thing you should do is to check your Internet connection. You can open a browser and search something to see if the browser works smoothly enough. If it doesn't, you may need to repair or speed up the Internet.
If the Internet is fine, you can then try the following methods to solve the "well that didn't go as planned Origin" error.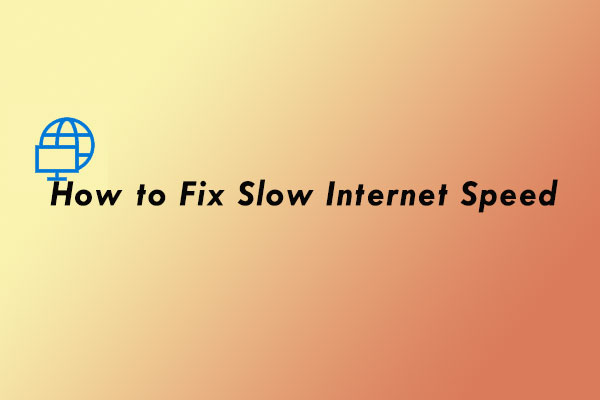 To fix slow internet speed, you can take reference from this post. 4 solutions are listed and they are easy to follow.
Fix 1. Delete Origin Cache Files
This method is recommended and adopted by many users. In addition, many people leave feedbacks saying that they have solved the "Origin well that didn't go as planned" issue through this method. Here is the guide:
Step 1: Show hidden files.
Open File Explorerby clicking its icon on the taskbar.
Click Filein the left upper corner and choose Change folders and search options. Then a Folder Options window will pop up.
Skip to Viewtab and check Show hidden files, folders, and drives. Then, click the Apply and the OK.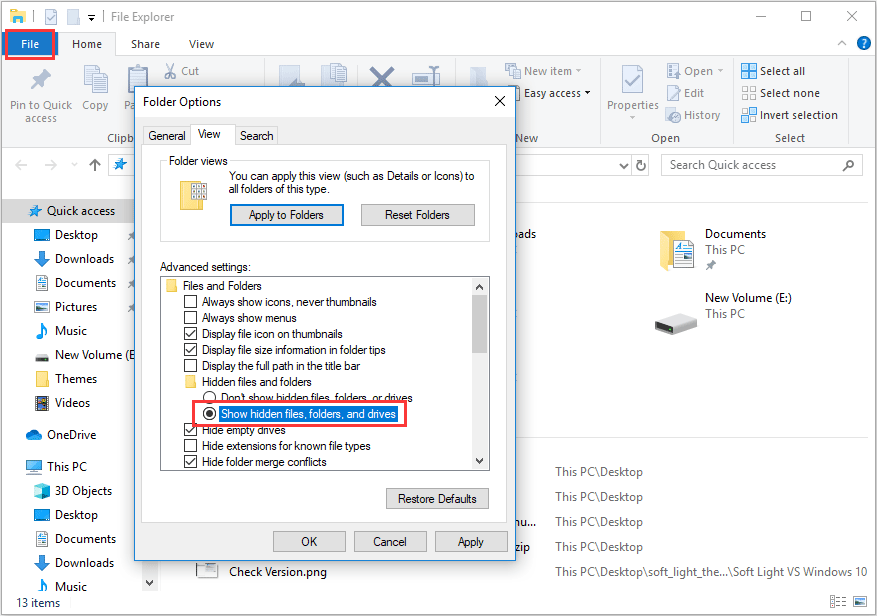 Step 2: Delete Origin folders in the following 3 directories:
C:\ProgramData\
C:\Users\<username>\AppData\Local\
C:\Users\ <username> \AppData\Roaming\
Note: Before you delete these files, please copy them to desktop, in case something goes wrong.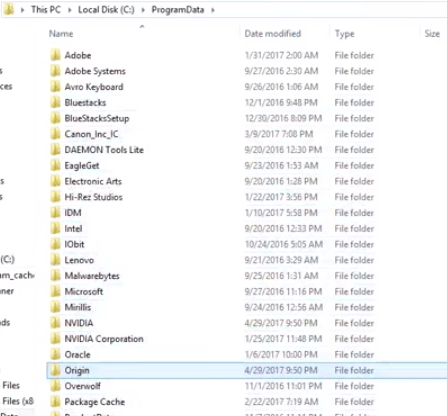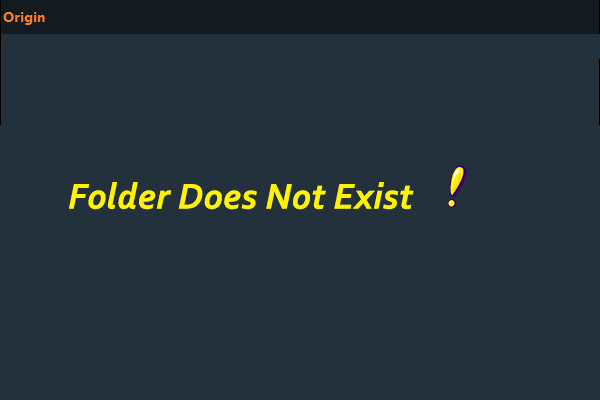 It is annoying to see Origin folder does not exist error message while trying to update games in Origin. In this post, you can find 3 methods to fix the error.
Fix 2. Reinstall Origin
If the above method does work for you, you can try reinstalling Origin. Here is the guide:
Press "Windows + R" keys to call out Run
In the Run box, type "cpl", and then press Enter to get into Programs and Features window.
Right-click Originand click Uninstall.
After that, visit the official website of Origin and download Origin installation package. Then, run the installer to install the program.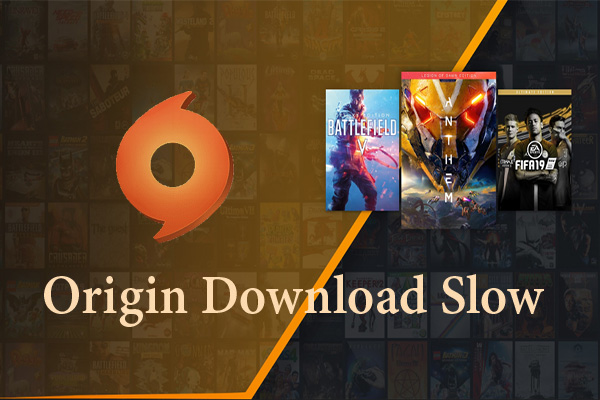 A great many people are troubled by the Origin download slow issue. Why does Origin download so slow? How to fix the issue? Here're top 6 fixes for you.