Summary :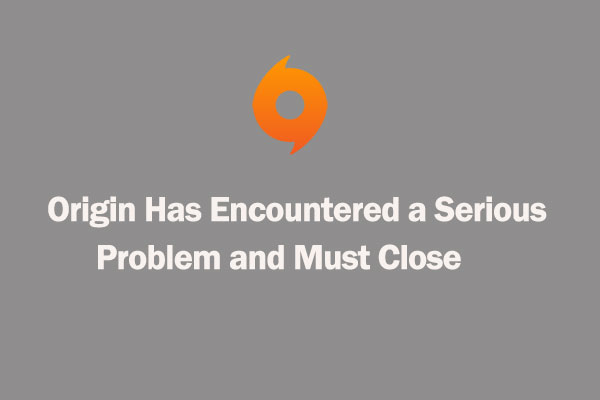 Many Origin users complain that they were bothered by the error "Origin has encountered a serious problem and must close". They couldn't play games due to this error. It usually happens on startup. To solve the problem, MiniTool Partition Wizard provides several solutions.
Origin is a digital distribution platform where users can purchase and play video games. It is quite popular among game lovers.
Unfortunately, some users report that they experienced Origin crash on startup and the error message is "Origin has encountered a serious problem and must close". This error commonly appears while users are trying to login to Origin or during the PC startup.
Reasons for this problem are various, such as corrupted cache, network problem, antivirus conflict and so on. If your Origin stops working due to the same error message, you need to figure out the reason and troubleshoot it. Here are some effective solutions you can have a try.
Solution 1: Clear Origin Cache
You might receive the error that Origin has encountered a serious problem and must close on startup when the cache is corrupted. Therefore, you should clear the cache. Here are the detailed steps.
Step 1: Press Win + R to invoke Run window. Then type %ProgramData%/Origin in the box and click OK.
Step 2: Delete all the files and folders except LocalContent folder.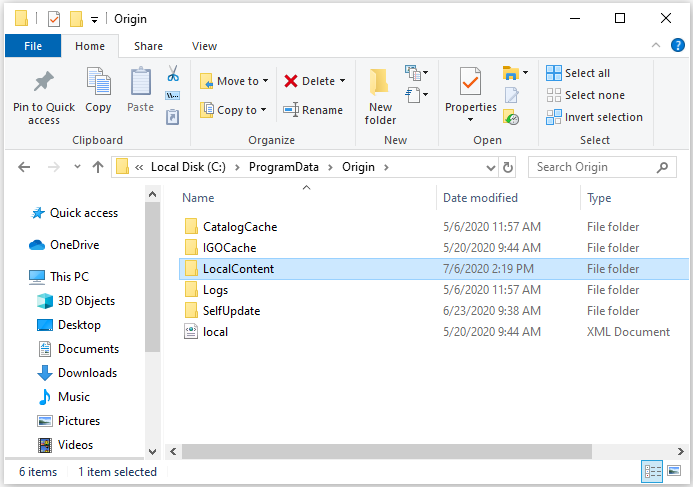 Step 3: Restart your PC.
Then you can launch Origin again and check whether the problem has been solved. If the error message still pups up, you can move on to the next solution.
Solution 2: Disable Your Antivirus Temporarily
Another reason for Origin crash on startup is that the antivirus or firewall may interfere with the Origin client or the game. You can try disabling your antivirus or firewall program temporarily. Then restart the Origin client and log in to check if it works.
If Origin works without any problems after that, you should add Origin to the exception list of your antivirus. Otherwise, try the next solution.
Solution 3: Disable Auto Update
Sometimes, errors like "Origin has encountered a problem" appears when the client tries to download an update for a game. To solve the problem, you can disable the auto update for the games in Origin.
Here is how to do it.
Step 1: In Origin client, click the Origin menu from the upper left corner and select Application Settings.
Step 2: Click Automatic Game Updates tab.
Step 3: Turn off the option Automatic Game update.
Then you can restart the Origin client and check if the issue disappears.
Solution 4: Use a VPN
"Origin has encountered a serious problem and must close on startup" could also happens due to network connection issues. In this case, you should try different internet connections and then check whether Origin works properly. If you don't have a VPN service, you can search it from the website and choose a reliable one with high reputation.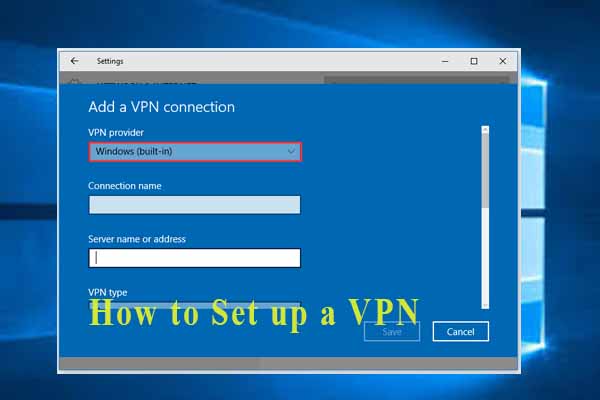 Do you know how to setup a VPN on Windows 10 PC? It is relatively easy to operate. Here you will get a full guide to create VPN server on your Windows PC.
Solution 5: Perform a Clean Boot
You should also check for the third-party program or service that causes conflict. Performing a clean boot is a wise choice, as it allows the PC to boot with a minimal set of drivers and startup programs. In this way, you can find the problematic service easily.
Step 1: Open Run window, input msconfig and press Enter to launch System Configuration.
Step 2: Select Services tab. Then check Hide Microsoft services and click Disable all.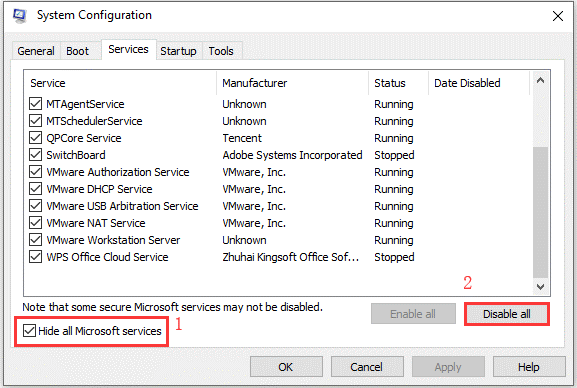 Step 3: Switch to Startup tab and click Open Task Manager.
Step 4: Select each program and service and click Disable. Exist Task Manager and click OK.
Step 5: Restart the computer.
When the PC restarts, you can open Origin. If the error message "Origin has encountered a problem" doesn't appear anymore, you can enable the services one by one to figure out the problematic one. Then uninstall it to solve the problem.
Solution 6: Reinstall Origin Client
If you have tried all the solutions above but still encounter the same issue, you have no choice but to Reinstall Origin client. You can click here to learn about how to uninstall a program. You can also uninstall it by using a reliable third-party program. Then visit the official website of Origin and re-download and install the client.