Summary :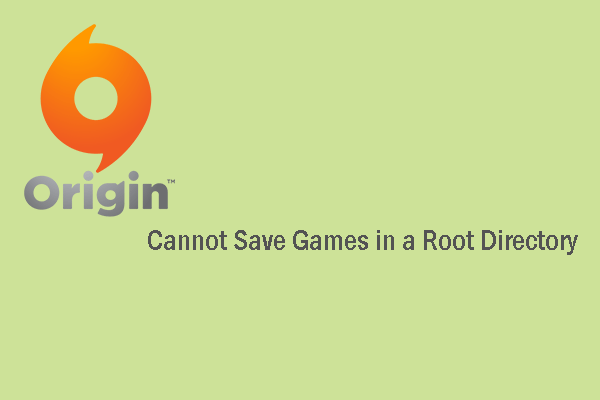 Are you facing "Origin cannot save games in a root directory" error? Origin doesn't allow installing in a root directory as that may lead to uninstalling unintended files when removing Origin. In this post, MiniTool Partition Wizard offers you an easy way to work around it.
Origin Cannot Save Games in a Root Directory
Origin is a video game digital distribution platform developed by Electronic Arts and launched in 2011. EA created Origin, partially because it did not want to tolerate the high commissions of other platforms. But now, Origin not only includes EA exclusive games such as FIFA, Battlefield series, etc., but also includes many third-party games.
Currently, there are more than 500 games available for activation or purchase on the Origin platform, and the number of games is increasing day by day. So far, there are many people using Origin.
However, some people may encounter problems when installing games.
I want to install a game on my external hard drive, but I can´t. For every time I try it says "Origin cannot save games in a root folder. Select another folder." I have tried to search the internet for a solution but no luck. I hope I can get some help here.

--- answers.ea.com
Please note that Origin doesn't allow installing in a root directory as that may lead to uninstalling unintended files when removing Origin. To work around this problem, you can make a dedicated folder to install to.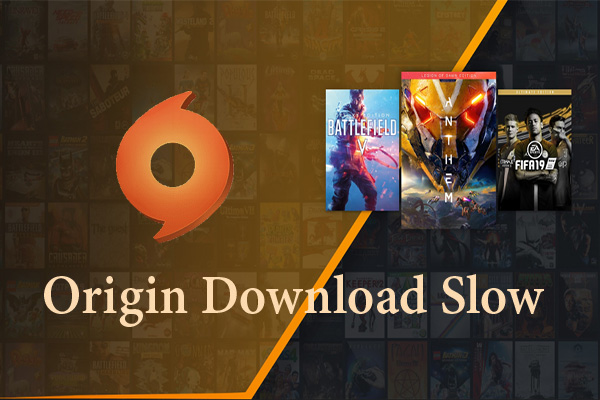 A great many people are troubled by the Origin download slow issue. Why does Origin download so slow? How to fix the issue? Here're top 6 fixes for you.
For example, you can create a new folder named "Origin Games" in the rood directory and then install games in this subfolder. But some people may be unsatisfied with this method.
Why the hell am i unable to install my games in X:\? It keeps saying that I cannot install them in the root directory. It's stupid as hell considering every other platform (GOG galaxy, Uplay, Battle.net) allows me to do so. That whole SSD is dedicated to games only so I don't really want them in subfolders, like X:\OriginGames\(insertgamename).

---answers.ea.com
In this case, there may be no perfect way to work around it.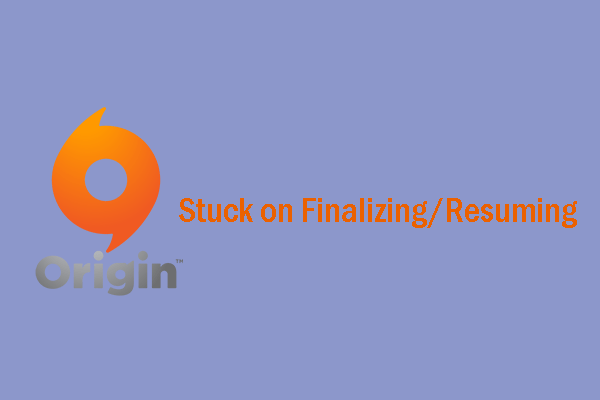 This post shows you how to fix Origin stuck on finalizing and Origin stuck on resuming issues.
How to Change the Install Directory of Games in Origin
If you have installed games in a directory but want to move them to another directory, you can read this part.
My base Origin is installed at: "E:\Games\Origin". For some reason though, Origin wants to install all of my games to: "C:\Program Files (x86)\Origin Games\". So I attempted to change this to: "E:\Games\Origin\Games", or even just "E:\Games". However I keep getting the error message: "The game installation directory is invalid. Please select a different directory."

--- gaming.stackexchange.com
To solve such Origin game install directory problem, you can change the install directory through the following steps:
Launch Origin.
In the top menu bar, select Origin.
Click on Application settings.
Select Installs & Saves
Under On your computer section, find Game library location.
Click Change folder.
Select or create the desired folder on another directory.
Click Select Folder.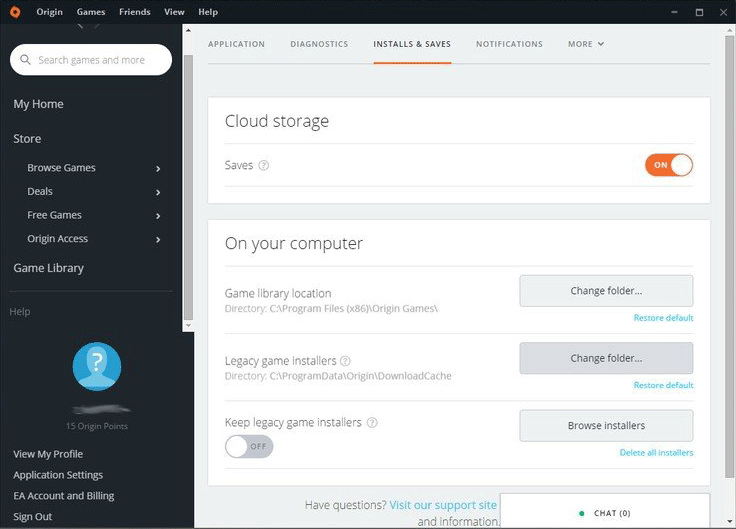 Then, if you download a new game, the new game will be installed into the new location directly.
Step by Step Guide: How to Move Origin Games to Another Drive