Is your Nintendo Switch not turning on or waking up from sleep mode? This issue may mess up your gaming plan. In this post, MiniTool Partition Wizard shows you how to solve the issue with 2 ways.
The Nintendo Switch is a video game console, developed by Nintendo and released worldwide in most regions on March 3, 2017. Then, on September 20, 2019, Nintendo Switch Lite, a handheld-focused revision of the Nintendo Switch system, was released.
On this console, you can play many games, including some Nintendo's first-party titles like The Legend of Zelda: Breath of the Wild, Mario Kart 8 Deluxe, etc. As of September 2020, the Nintendo Switch and Nintendo Switch Lite have sold more than 68 million units worldwide.
However, some people report that their Nintendo Switch consoles won't turn on.
My Switch will not turn on. I don't know if it's in sleep mode because the last thing it displayed was a dimmed controller arrangement screen over Super Mario Odyssey, because I had left it alone for a while after attaching the Joy-cons in docked mode, then I pulled the HDMI out of the TV (because of other unimportant details)… — www.reddit.com
If your Nintendo Switch won't turn on, you can try the following methods. But before proceeding, you should make sure the console has sufficient power. In most cases, Nintendo Switch won't turn on, just because its power is used up.
Fix 1. Perform a Hard Reset
If your Switch remains unresponsive after a decent charging session or if you can see a faint light coming from the blank screen, it's time to force a shutdown instead. This act will not cause damage to your saved data.
To hard reset the console, please hold down the POWER Button for 12 to 15 seconds, release it and wait a few more seconds, and then press the POWER Button once for the console to turn on.
Fix 2. Reset the AC Adapter
Nintendo Switch not turning on problem may be caused by problematic AC adapter. Then, resetting the AC adapter may solve the problem. To reset the AC adapter, you just need to leave it unplugged from both ends for at least 30 seconds.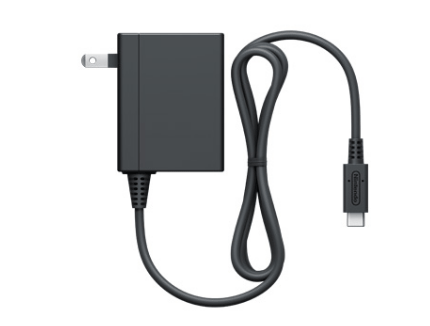 While performing this step, verify you are using the Nintendo Switch AC adapter and checking the AC adapter for any cuts, kinks, frayed cables, etc. If any damage is found, the AC adapter will need to be replaced.
How to Fix Nintendo Switch Overheating? Try These Methods
Other Tips
If all the above methods don't work for you, you can try removing Nintendo Switch game card and Nintendo Switch SD card, putting them back into place, and then powering on the console. If this method also doesn't work, you'll most likely have to send your Switch in for repair.
You can start a repair request on Nintendo's website, where you'll need to provide your system's serial number, the details of your issue and your shipping information.
Note that the Switch comes with a one-year hardware warranty, so you may have to pay if your warranty is up. Also keep in mind that, while Nintendo claims to do its best to retain your save data during repairs, there's a chance it might get lost in the process.