Have you encountered BSOD caused by netio.sys? Don't worry! MiniTool shows you how to fix it easily. Just keep reading to get solutions.
Many of you may have encountered netio.sys blue screen error. Blue screen errors related to netio.sys file include the following ones:
KMODE_EXCEPTION_NOT_HANDLED
IRQL_NOT_LESS_EQUAL
SYSTEM_SERVICE_EXCEPTION
Then, what is netio.sys? It is an important system file associated with the network drivers of a computer. As we all know, Network is one of the most important components of a computer. Only with the help of network devices, can it be possible to exchange information between all kinds of devices.
In addition, the netio.sys can also be used by third-party programs to interact with the devices on the network.
If netio.sys failed, it must be annoying and BSOD may occur. As for how to solve netio.sys Windows 10, just read on the get solutions.
Fix 1. Run SFC
Step 1: Open Command Prompt window and run it as administrator through the following ways:
If you can boot into Windows: Search "cmd" in Windows search box and right-click on the best-matched icon to choose Run as administrator.
If you can't boot into Windows: Start and shut down the computer consecutively three times to enter Windows recovery environment. Then, navigate to Troubleshoot > Advanced options > Command Prompt.
Step 2: Enter the following command lines: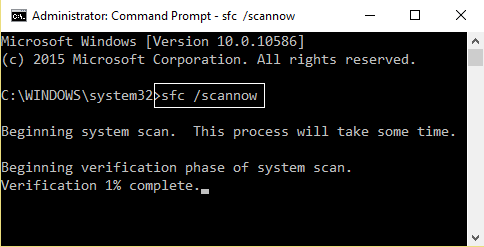 Fix 2. Check Disk and the Memory for the Errors
If you can't boot into Windows, you should boot into Safe Mode to perform this method. To boot in Safe Mode, you just need to navigate to Troubleshoot > Advanced options > Startup Setting and press F5 key to enable Safe Mode with networking. Then, you can follow the steps below:
Step 1: Run Error checking.
Close all running programs.
Open This PC and right-click on your operating system partition for Windows.
Click on Properties and skip to the Tools
Click on Check under the section for Error checking.
Choose Scan drive in the next pop-up window.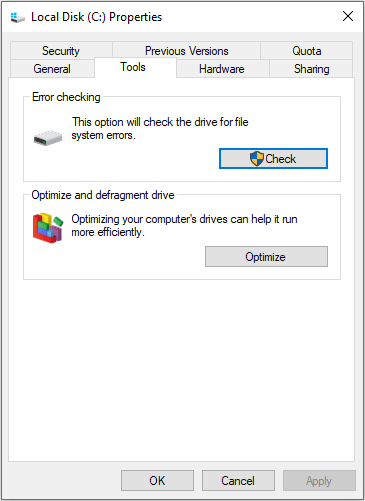 Step 2: Check Memory
Press "Windows + R" keys and type "exe".
Select "Restart now and check for problems".
The computer will restart and run a memory check. It will fix any detected issues automatically. This process will usually take a few minutes. In addition, you can also check the log file about this RAM checking by following steps below:
Type "eventvwr" in Run window after the computer reboots automatically.
Navigate to Windows Logs > System. Then click "Filter Current Log" in the right box.
Check "MemoryDiagnostics-Results" to display all result logs of memory test.
Double-click the result logs to see the detailed information.
Fix 3. Update, Rollback or Reinstall Network Drivers
Network drivers may be a cause for netio.sys blue screen error, so you need to update, rollback, or reinstall them for your motherboard. Please do those in Windows or in Safe Mode.
Step 1: Press "Windows + X" keys and then choose Device Manager from the pop-up menu.
Step 2: Expand Network adapters. Then update, rollback, or reinstall drivers listed under it.
Update Driver: Right-click the driver and select Update driver. Then, select Search automatically for updated driver software in the pop-up window.
Rollback Driver: Right-click the driver and select Properties. Then, skip to Driver tab and click Roll Back Driver if there is.
Reinstall Driver: Download the latest version of the driver from the manufacturer's website. Then, click Uninstall device to uninstall the original driver. Finally, open the new driver folder and double-click the setup file to install it.