Summary :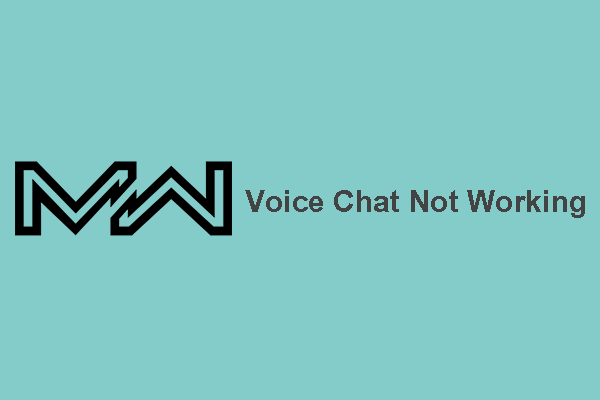 Do you play Call of Duty: Modern Warfare? Are you facing Modern Warfare voice chat not working issue? If you have no idea about how to solve this problem, you can try the following 2 methods offered by MiniTool Partition Wizard.
Modern Warfare Voice Chat Not Working
Call of Duty: Modern Warfare is a first-person shooter game developed by Infinity Ward and released by Activision on PlayStation 4, Xbox One and Windows platforms. This work was officially released in 2019. It is the 16th main work in the "Call of Duty" series and the fourth work in the "Modern Warfare" series.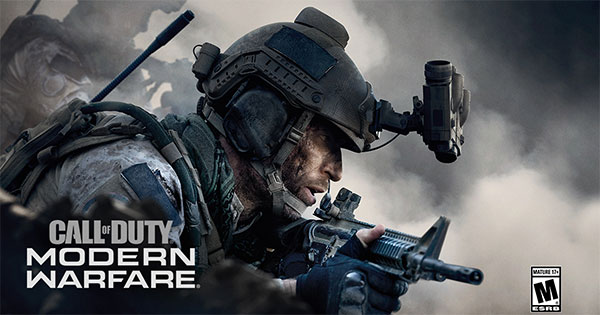 Call of Duty: Modern Warfare also launched online battle mode, allowing players to fight in multiplayer game mode, or team up for a series of elite actions suitable for all technical levels. In multiplayer games, communication is important.
However, some people may encounter Modern Warfare voice chat not working problem. In this case, you can't hear others' voice or other people can't hear your voice.
Anyone know a fix for this? I have looked at my settings way too many times in Windows and on battlenet turned voice chat on and everything. Even turned voice audio all the way up but I can never hear anyone I just see them talking. Some help would be appreciated.

---reddit.com
My in-game voice chat doesn't work. I'm playing crossplay with a buddy and I cannot hear anyone in lobby or in game, but they can hear me. I disabled every audio device that isn't my bluetooth headphones and still nothing.

---reddit.com
This is very annoying. Then, how to solve this problem?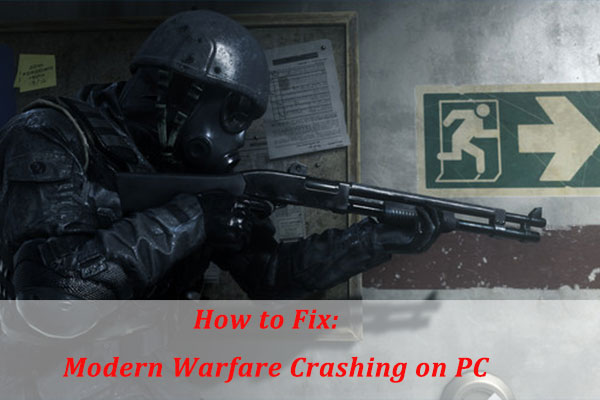 What should you do if you encounter Modern Warfare crashing on PC? If you don't know the answer, the fixes listed in this post might be helpful for you.
How to Fix Modern Warfare Voice Chat Not Working
To solve the Modern Warfare voice chat not working problem, you can try the following methods.
Fix 1. Adjust Audio Settings
Step 1: Set default microphone and sound device in Windows.
On your taskbar, right-click the speaker icon and select "Open Sound settings". It will bring up the Settings
In the Sound tab, scroll down the right panel to find "Related Settings" section.
Click "Sound Control Panel". It will call out a window called "Sound".
In the Sound window, in the "Playback" tab, find the headset in the list and set it as the default device. After you do this, it should have a green check-mark on the corner. Right-click it again but this time click "Set as Default Communication Device".
In "Recording" tab, find your primary microphone and set it as the default device and default communication device in the same way.
Step 2: Adjust voice chat settings in battlenet (The PC version of Modern Warfare is running on this game platform).
Go to the battlenet launcher and go into the game settings for MW.
Go to the voice chat tab where you can select your input and output. Make sure you have headphones on output and your mic on input.
After that, wait a moment and you can check whether your problem is solved.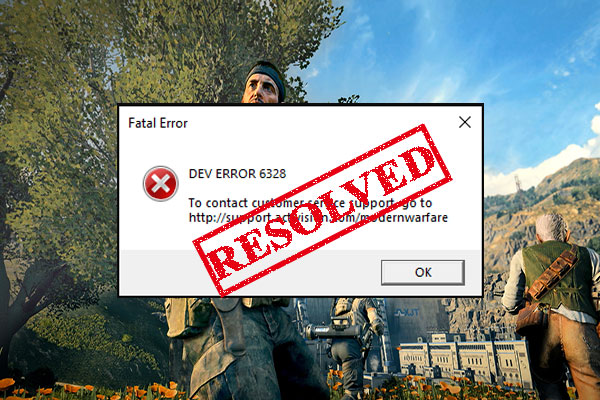 A great number of users encounter the DEV error 6328 when playing the latest Call of Duty modern warfare. This post will help you fix the DEV error 6328.
Fix 2. Delete Your Player Files
Note: This method might reset your campaign progress.
Find "documents" folder in your computer. The path of this folder may be: This PC > Windows C: > Users > your user account > Documents.
In the documents folder, open the folder named "Call of Duty Modern Warfare".
In the folder, open "Players" folder.
Delete everything inside this folder except for "ini".
Right-click on the "ini" file and open it with notepad.
Change [configcloudstorageenabled = 1] to 0.
Save the notepad and close it.
Start the game and set your game settings back to how you had them.
Close the game and change the [configcloud] setting back to 1.
Save the notepad and close it again. Open the game and this time everything should be working as it should be.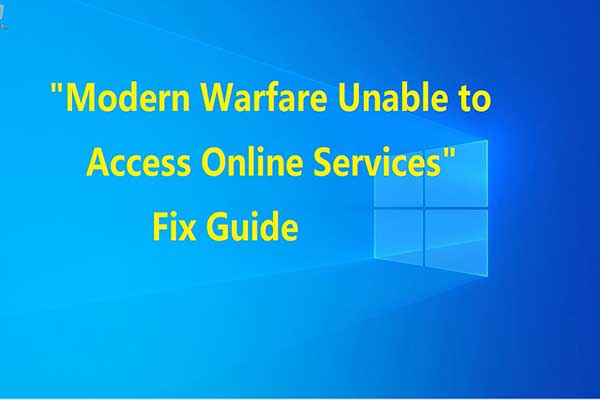 Have you stuck to Modern Warfare unable to access online services error? If so, this post will be a great help for you. Several solutions are provided for you.