Summary :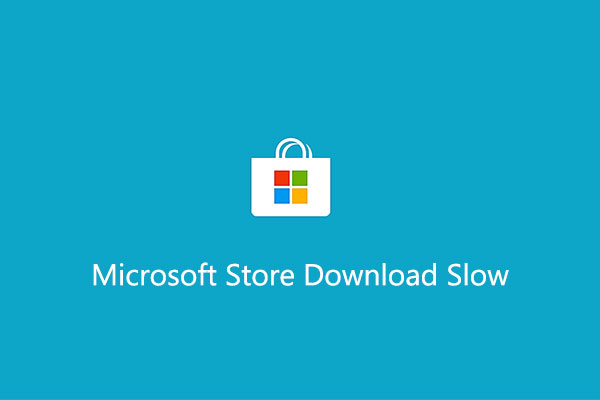 Is the Microsoft store download slow? If you are facing this issue, you can read this post, in which MiniTool Partition Wizard offers you 5 solutions to fix this problem.
About Microsoft Store Download Slow Issue
The Microsoft Store is a platform where Windows users can get their favorite software. The software categories range from gaming, entertainment, and productivity. Absolutely, this is a good platform. However, some users complain that their Windows Store download speeds are extremely low when compared to the speeds that they're averaging in other programs.
Whenever I try to download something big (such as SoT) in the Microsoft Store, download speed seems to be limited to half what my bandwidth offers. When I download a game in Steam, it will work at my max download speed (1,7mb/s). But Microsoft Store won't download faster than 530kb/s. That is 1/3 of my bandwidth.

--- www.reddit.com
Then, what causes this problem? Apparently, this issue can't be blamed on network, but on Microsoft store itself. Therefore, the solutions are also related to Microsoft store.
Where Does Microsoft Store Install Games? Find the Answer Here
How to Solve Microsoft Store Download Slow Issue
If you encounter Microsoft store slow download issue, too, please refer to the following methods to solve it.
1. Run Windows Troubleshooter
Windows Troubleshooter is a tool built in Windows 10, with which you can resolve some common Windows glitches. Here is the tutorial:
Press "Windows + I" keys to open Settings
Click on Update & Security.
From the left pane menu, click on the Troubleshoot
In the right pane, locate and click on Windows Store Apps.
Click on the Run the troubleshooterbutton to launch the troubleshooter.
Follow the on-screen instructions to diagnose and apply any fixes that the troubleshooter found for Windows store downloads slow error.
2. Reset Windows Store
Before you adopt this method, you can try signing out and back in. this method may work for some users. As for resetting Windows Store, it will not delete your installed app, but will simply re-register Windows Store to your machine and Microsoft account. Here is the tutorial:
Open Settings window and click on Apps.
In the Apps & features tab, scroll to find Microsoft Store and then click on it.
Click Advanced options under Microsoft Store.
In the new window, scroll to the bottom of the screen to click Reset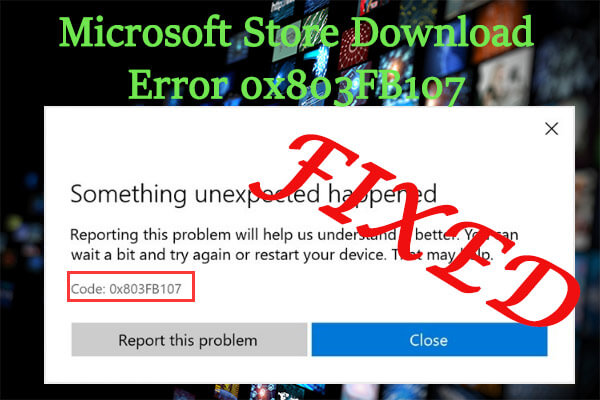 The 0x803FB107 error might occur when you are trying to download applications or games from the Windows Store. This post displays some methods to resolve it.
3. Clear Windows Store Cache
Clearing cache regularly can help you speed up Windows store download speed. Here is the tutorial:
Type "cmd" into Windows search box.
Right-click exe and then choose Run as administrator.
In the cmd window, type "wsreset" and press Enter.
Wait until you see the confirmation message that "The cache for the Store was cleared".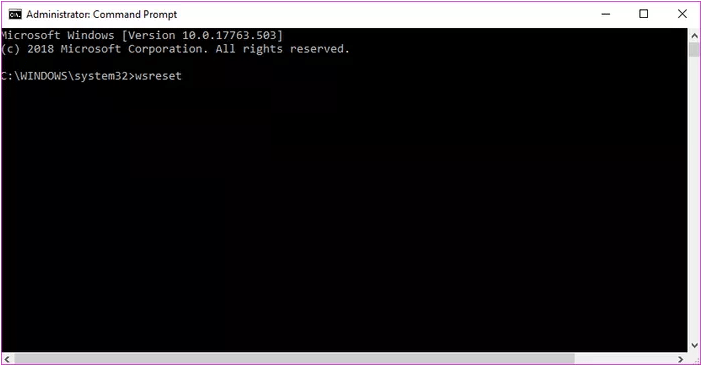 4. Remove the Hidden Download Speed Cap
There is a hidden setting that caps the Windows Store maximum download speeds. You can remove it to solve the Microsoft store slow download speed issue. Here is the tutorial:
Open Settings
Choose Update & Security, and then select Delivery Optimization.
Scroll the right screen to select Advanced options.
Toggle on both options under the Download settings and move the slider to 100%.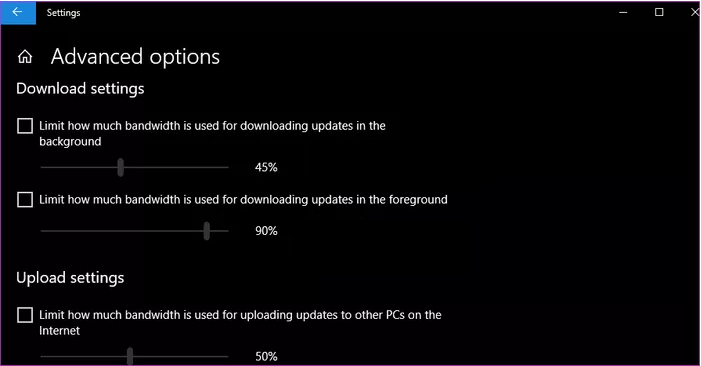 5. Update Windows
If the above methods can't solve the Microsoft store download slow issue, you can try updating Windows. Maybe the problem can be solved by new Windows update.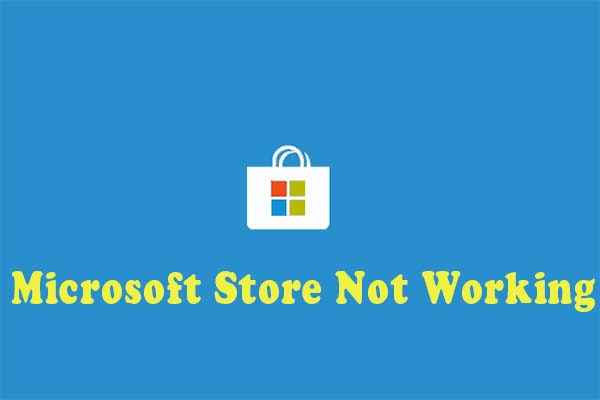 Microsoft Store provides many Windows apps for you. However, you may encounter the Microsoft Store not working issue. The post can help you fix it.