As Microsoft scales its PC ambitions, Gears 5 comes with a healthy roster for in-house titles for Windows gamers. While a sleek Xbox Game Bar and app experience bring a much-improved spin on its supporting ecosystem, it looks to replicate the success of its Xbox Game Pass subscription service on PC.
With a variety of PC improvements over Microsoft's past titles, Gears 5 leaves hopes high for what lies ahead.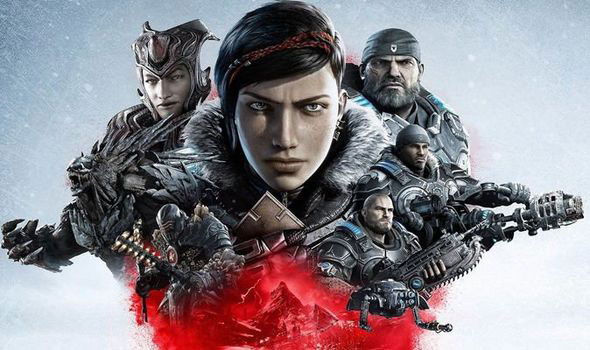 Embracing Steam and the Microsoft Store
Microsoft's PC gaming investments previously lay exclusively with its integrated Windows 10 storefront, acting as a direct line to Xbox experiences beyond the console. Although it established a robust bridge with Xbox One, the Microsoft Store still failed to resonate with the broader PC market.
However, recently, the platform holder pledged to better third-party support, including Steam. Gears 5 is first arranged to be released on Steam, followed by Halo: The Master Chief Collection, Age of Empires, and other PC titles under the Xbox Game Studios publishing label.
With cross-play between versions, it not only maintains close ties to Xbox One and Windows 10, but also brings a long-awaited choice for those behind the mouse and keyboard.
Microsoft regards Steam as a fundamental client, opening the title to an untapped PC audience. Steam buyers can receive the full experience alongside platform-specific features, including Steam Achievements, Trading Card drops, and other inclusive Steam services.
Gears 5 also features deep-rooted ties to Xbox Live. It requires players to sign into a free Xbox account either via a new or existing profile. With cross-play between Xbox One and Windows 10, Xbox Live will bring the Gears 5 experience together and hook into Xbox social features and achievements.
Gears 5's New PC Settings
While Microsoft is far from a newcomer in the PC gaming scene, its past efforts to replicate its Xbox dominance were questionable. The PC-centric features are very bad. However, seemingly better committed in 2019, Microsoft now brings more with each PC release, including the expected customizability.
There are some advancements applied in Gears 5. For example, it retains many of Gears of War 4's triumphs, including 4K HDR gameplay with overhead for uncapped framerates; it also provides some other new features like added granularity for graphical options, the 3-player split-screen, etc.
Gears 5 Revives Windows 7 Support
Although Microsoft is committed to Windows 10, the install base backing Windows 7 remains strong over one decade later. To cater to those Windows 7 users, Gears 5 will support Windows 7 via Steam, too.
Like its Microsoft Store counterpart ditching the Universal Windows Platform, the Gears 5 on Steam comes packaged as a traditional Win32 title. However, purchasing on Steam will invite those running a 64-bit Windows 7 install, rocking a bunch of security and bug fixes (provided you're covered by Windows 7 Service Pack 1).
But for the remaining few who like running the older Windows flavor, it's a welcomed move from Redmond.
Extending the Xbox Game Pass Family
Since branched to Windows 10, the Netflix-style subscription service has steadily expanded on Xbox One and served up over 100 digital games for a flat monthly fee. Although Xbox Game Pass has already posed high value, with Gears 5 headlining Microsoft's fall 2019 lineup, the Xbox Game Pass family is expanded.
Gears 5, included under Xbox Game Pass, is available for preorder ahead of September 10.