Is it legal to jailbreak Firestick? What does it mean to jailbreak Firestick? How to jailbreak a Firestick? If you are also trying to figure these questions out, this post of MiniTool is worth reading. It provides a full guide and some useful tips about the Firestick jailbreak.
About Firestick Jailbreak
Before jailbreaking Firestick, it's necessary to have an overall understanding of the several questions below.
Is It Legal to Jailbreak Firestick
Is it safe and legal to jailbreak Firestick? Of course, the answer is "Yes" as long as you are not streaming those copyrighted contents. Jailbreaking Firestick is safe because it doesn't have to access the system files of the operating system on your device, nor deal with any core-level files.
In addition, jailbreaking Firestick is 100% legal. This is because you are free to do whatever you like with the device. You can get some third-party apps that give you access to unrestricted content, but they are not the legal apps from the Amazon App Store. So, don't overstep the legal boundaries due to stream copyright content.
What Does It Mean to Jailbreak Firestick
Jailbreak is a process to unlock the Firestick and access an endless pool of content on the internet. When you jailbreak a Firestick, you can get certain third-party apps and services that are not on the Amazon App Store. Moreover, a jailbroken Firestick allows you to access tons of channels like BeeTV, Cinema HD, Mobdro, Titanium TV, etc.
Generally speaking, jailbreaking provides you an opportunity to enjoy unrestricted streaming without causing any harm to your device. Of course, a major drawback is that you have to pay a subscription fee for watching the content through these streaming apps and services.
How to Jailbreak a Firestick
How to jailbreak Firestick? To make the Firestick jailbreak more quickly, here we simplify this process into the following 3 parts. Let's start trying.
Warning: We highly recommend you use a fast and secure VPN that can mask your IP address and stream your favorites securely. This is because Governments and ISPs monitor your online activities constantly. Once you access copyrighted content on your Firestick, it could lead to serious trouble.
Part 1. Install the Downloader App on Your Firestick
Since Amazon Firestick doesn't support direct download through the browser, you need a facilitating application to install the third-party apps from it. Here the app used to install all jailbreak apps is Downloader. Let's see how to install it on Firestick.
Step 1. Open the Home screen of your Amazon Firestick and select Find at the middle bar, and click on Search.

Step 2. In the Search window, type downloader and click on it from the search result.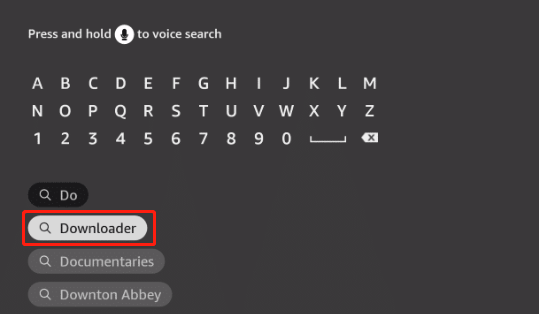 Step 3. Select the Downloader app on the next screen, and then click on Download or Get and wait for the app to install.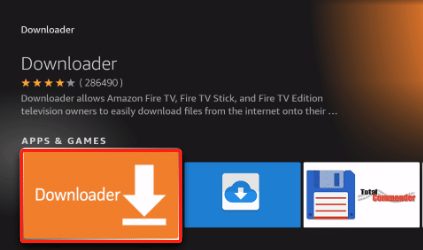 Part 2. Set Up Your Firestick for Jailbreaking
In this part, you need to set up your Firestick for jailbreaking. Make sure to have a stable internet connection and follow the steps below:
Step 1. Power on your Firestick Tv and wait for the Home screen to show up.
Step 2. Click the Geared-shape icon at the right corner to open Settings and select My Fire TV.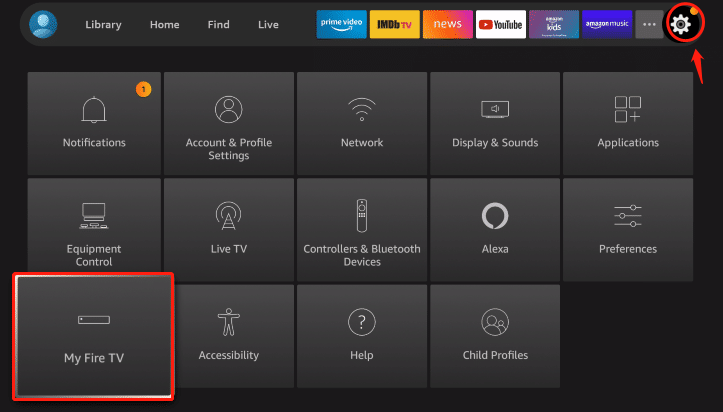 Step 3. Select Developer options, switch the ADB debugging option on, and click on Install unknown apps. Then it will allow you to download apps outside the Amazon App Store.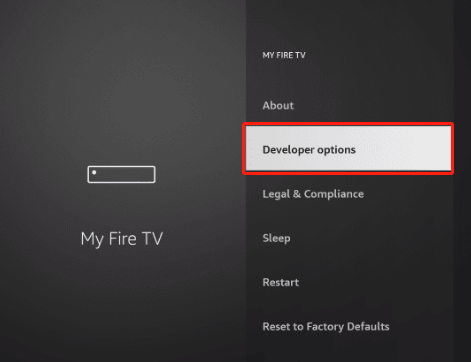 Step 4. Select the Downloader app and turn it ON. This will enable the jailbreaking ability on your device.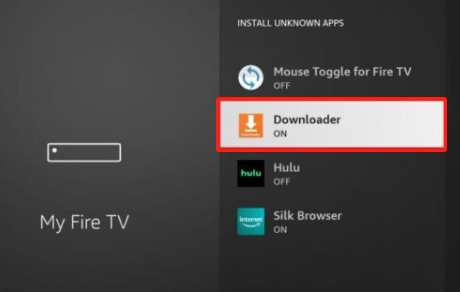 Step 5. Press the Back button on your remote to go back to the Settings window and select Preferences.
Step 6. On the Preferences screen, select Privacy Settings and turn off the following 2 options to stop sharing the usage data after jailbreaking Firestick in the Privacy Settings.
Device Usage Data
Collect App Usage Data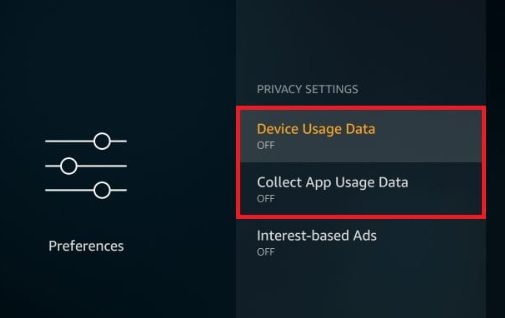 Step 7. Press the Back button again to back to the Preferences screen and select Data Monitoring, and turn off the Data Monitoring on the next screen.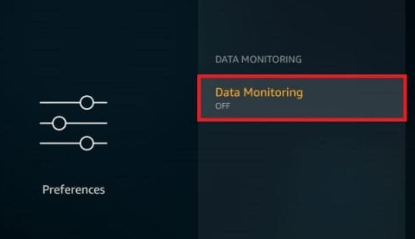 Part 3. Jailbreak Firestick
Now, you can jailbreak Firestick using the Downloader app. Here we recommend you install Kodi which provides a huge of free entertainment projects, including Movies, TV Shows, TV channels, Sports, etc. Of course, you can download other third-party streaming apps according to your preference.
Step 1. Open the Downloader app and click the URL search box.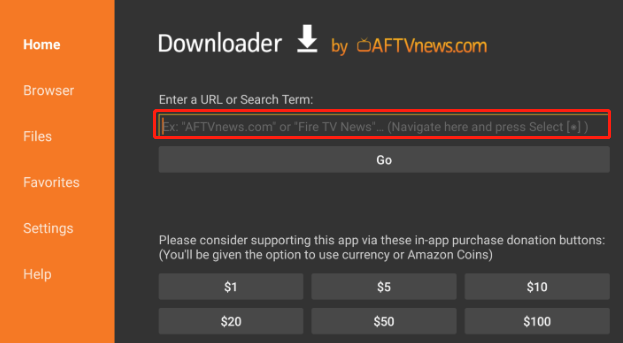 Step 2. In the pop-up window, enter the following URL and click on Go to download the Kodi package. Also, you can enter other URLs of the apps that you want to download.
https://www.firesticktricks.com/kapk
Step 3. Wait for the Downloader app to download the Kodi package. Once downloaded, select Install and it will start installing Kodi APK. After installing, you can click Open to run Kodi or click Done to run it later.
That all! Your Amazon Firestick should be jailbroken now and you can install your desired third-party apps.