Is Windows 8.1 still supported? Microsoft had ended its Mainstream Support for Windows 8.1 on January 9, 2018 and the extended support for this version of Windows only lasts through the first month of 2023. If you want to upgrade to another operating system, please try MiniTool Partition Wizard to back up your system disk in case of an upgrade failure.
Is Windows 8.1 Still Supported?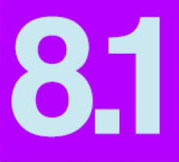 In August 2020, Windows 8.1 is still supported by Microsoft.
Although the version of Windows is already out of Mainstream Support on January 9, 2018, Microsoft still provides the extended support for it until January 2023.
During the phase of extended support, Microsoft still offers paid support and security updates, but the complementary support for the Windows 8.1 license and design and feature updates are not included. When the extended support ends, all supports and updates will be also terminated.
Note: Windows 8.1 is a part of Windows 8 and the support for Windows 8 will be also ended in January 2023.
Why Is Windows 8.1 Support Ending?
Every piece of hardware and software has a life cycle such as Windows 7. Microsoft has terminated the support for the version of Windows on January 14, 2020. Microsoft states:
"Every Windows product has a lifecycle. The lifecycle begins when a product is released and ends when it's no longer supported. Knowing key dates in this lifecycle helps you make informed decisions about when to update, upgrade or make other changes to your software."
Can You Still Use Windows 8.1?
Can you still use Windows 8.1? Although Microsoft will end all supports and security for Windows 8.1, that does not mean that you have to stop running the version of Windows.
However, serious troubles would happen, like data loss if you continue to use it. This due to that the system will be very vulnerable without the security updates.
Aside from the question about the system usability, you may wonder whether your programs still work. Generally, program developers will continue providing supports for an operating system for a little while after Microsoft does.
Switch to the latest Windows Operating System
As the above content has mentioned that continuing to use Windows 8.1 would put your data at risk, so you need to upgrade to the latest Windows operating system.
At present, Windows 10 is the latest Windows operating system and it offers higher security, better performance, universal applications, etc.
If you can't decide whether to upgrade to this version of Windows. Go to Should I Upgrade To Windows 10 – How To Decide to make a decision.
You might have heard about Windows 12. Is it available? Microsoft did not distribute any news about Windows 12 release date. You can learn about more details about Windows 12 from What Is Windows 12 Lite? Windows 12 Release Date.
The End
Is Windows 8.1 still supported by Microsoft? You should have an answer to this question after reading the post. If you still have some doubts about the support for the version of Windows, please leave them in the following comment zone.
If you have decided to upgrade to Windows 10 to avoid virus or malware attacks, please use MiniTool Partition Wizard to back up your system disk in case something happens.
When running into some issues during the backup process and do not know how to deal with, you can write an email and send it to [email protected]. MiniTool Support Center will get back to you as soon as possible.