Do you know ioSafe Solo Hawk SSD? This SSD has many amazing features. Read this post to know more about it. In addition, with MiniTool Partition Wizard, you can manage your SSDs better.
ioSafe Solo Hawk SSD
ioSafe is a manufacturer of disaster protected hard drives and Network-attached storage (NAS) appliances. ioSafe's storage systems are optimized for heat from fire and complete submersion in fresh or saltwater.
The brand new ioSafe Solo Hawk SSD can withstand all the craziest stuff that your storage drives might come in contact with.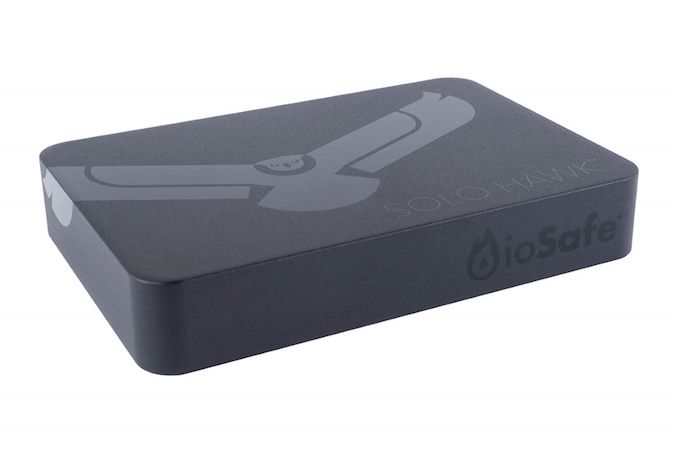 This SSD, available in 500GB or 1TB capacities, has data transfer rates up to 550 MBps. With a leakproof USB Type-C connector that supports USB 3.2 Gen 2, this SSD can reach 10 Gbps theoretical maximum throughput.
Apart from the performance, this SSD asserts that it can withstand the following bad conditions:
10-foot drop.
3 days immersion in 10 feet of fresh or salt water.
Full immersion in diesel fuels, oils, hydraulic fluids and aircraft fuels at a 12-foot depth for 1 hour.
Crush resistant up to 2500 pounds.
Rain, freezing rain, blowing dust and sand, salt fog, UV and ice protection.
30,000 feet altitude.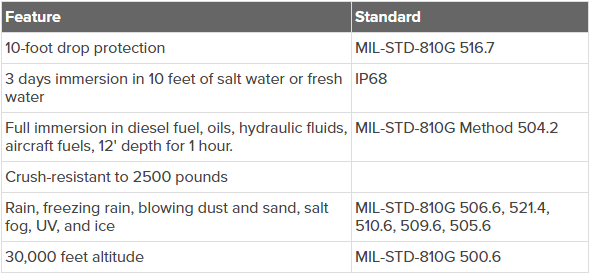 Actual Evaluation
One user has made an actual evaluation of this ioSafe Solo Hawk SSD. Keep reading to know more details.
Performance
He first tested the out-of-the-box speeds using both a USB-A to USB-C cable, and the standard USB-C to USB-C cable.
In the case of USB-A to USB-C, the write speed seemed to slowly climb through the testing phase, starting at well below 100 MB/s. Finally, it settled at 420.1 MB/s. Meanwhile, in USB-C to USB-C, speeds shot up very fast initially, and then dropped and settled on 479.7 MB/s.
Although there is a considerable amount of speed oscillation in testing, this isn't entirely unique behavior to the Solo Hawk, and it is also not necessarily a bad thing, but it is worth pointing out.
Ice
The ioSafe Solo Hawk SSD asserts that it can withstand temperatures between -20 and 50 degrees Celsius (-4 to 122 degrees F) while operating, and -40 to 85 degrees Celsius (-40 to 185 degrees F) when not operating. In addition, the Solo Hawk can also operate at 5%-80% (non condensing) humidity.
Therefore, the user submerged the SSD in water in a freezer for over 24 hours, which can test the above stated protections at once.
Then, the user tested whether the SSD can still work or not. At first, it lit up momentarily before going dark when he tested the USB-A to USB-C cable on the drive. Finally, this was brought to life just by a bit more power by using USB-C to USB-C. And the USB-C to USB-A cable also worked without a problem.
This SSD can not only survive for elongated periods in the freezer, but also survive while submerged in the ice. In addition, it will operate in this state as well, although the low temperature affected the drive's speed both in USB-C to USB-C and USB-A to USB-C. However, once the drive thawed and was dried off, speeds returned to normal.
As a note, the USB-C port was left open to the air when it was submerged because the user wanted to test the drive while it was still in a block of ice. However, after that, the user defrosted it in a sink fully submerged under running water. Then, it still worked. The iOSafe Solo Hawk SSD does what it said for the water proofing given the circumstances.
In a word, the ioSafe Solo Hawk is an absolutely outstanding product that excels at what it is designed to do.