Summary :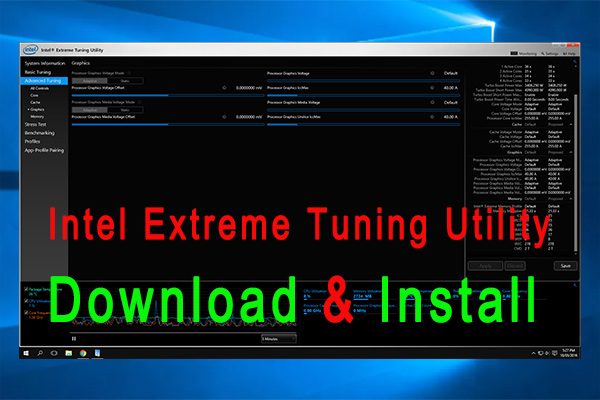 Do you want to overclock the CPU and monitor your system performance? Here comes the Intel Extreme Tuning Utility. Now, you can get a detailed installation and user guide from the post of MiniTool.
What Does Intel Extreme Tuning Utility Do
Intel Extreme Tuning Utility is a practical performance-tuning tool for Windows PCs. With this software, you can overclock the CPU, monitor and stress the system performance easily no matter you are a green man or an enthusiast. It has a user-friendly interface that pools many robust capabilities on Intel processors and Intel motherboards.
At present, the latest version of the Intel Tuning Utility has been updated to 7.5.3.3 with a size of 21.4 MB. It can be installed on a Windows 11/10/7 PC that supports the Intel CPU. In addition to the basic features like overclock CPU and benchmark system, the latest version of Intel XTU added many new benefits:
Support the Efficient core architecture and Hybrid Performance.
Support the Intel Speed Optimizer.
Add the real-time memory timings feature.
Support per-core and package OC TVB.
Support DDR5 RAM.
Support VF Curve.
Add the HWBot integration for Benchmark 2.0.
Bug fixes for voltage-related reboot and installation issues.
Decouple core and cache voltage controls.
Of course, the Intel Tuning Utility may not work with some unsupported processors. So, you need to check if your CPU is compatible when you download it. To know more details, you can refer to the official website.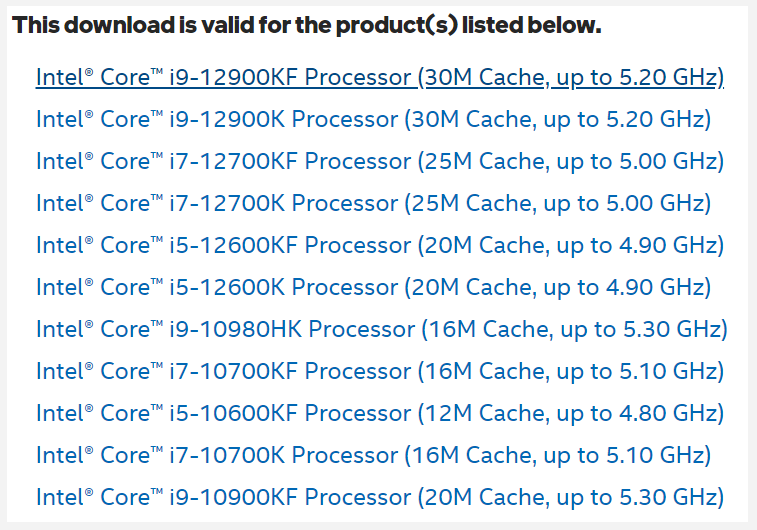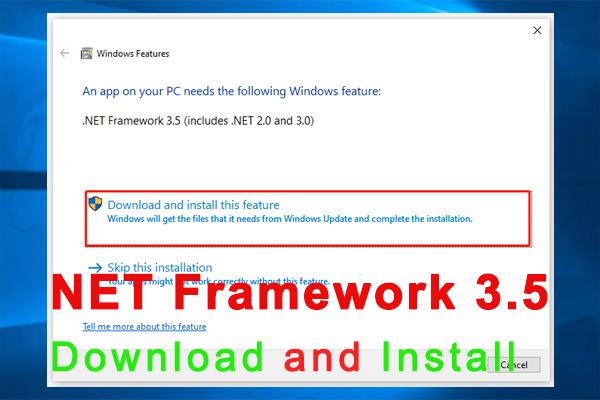 Lots of users want to install NET 3.5 Windows 10. Where to get the NET Framework 3.5 download? How to install it? This post provides you with 5 applicable ways.
Intel Extreme Tuning Utility Download and Install
If you have a compatible Intel core, you can follow the guide below to get the Intel Extreme Tuning Utility downloaded and installed.
Tip:
If you are unclear what processor you are using, you can refer to
this post
.
Step 1. Open the Intel XTU Download Center, and then go to the Available Downloads section and click the Download XTUSetup.exe link.

Step 2. Click the I accept the terms in the license agreement link when you are prompted to agree to the license. Then you can select a location to save the Intel XTU download folder.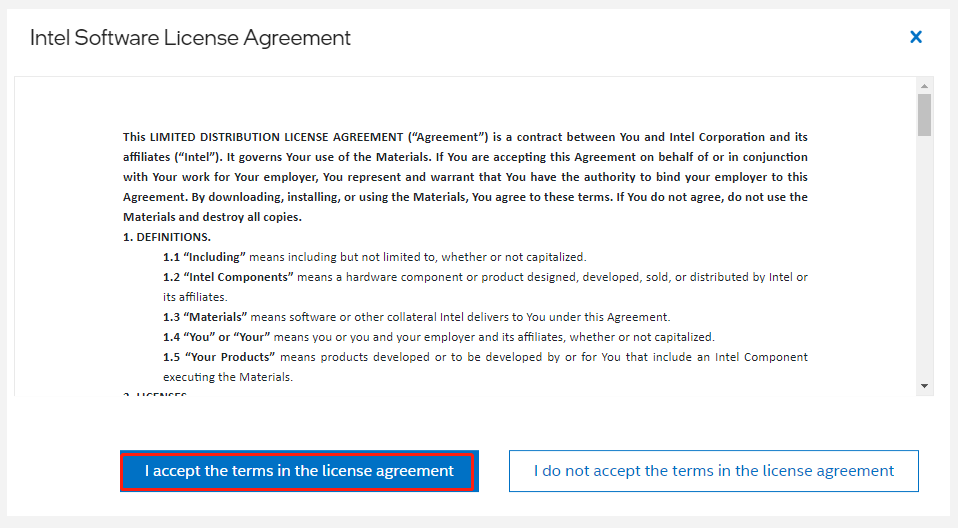 Step 3. Double click the XTUSetup.exe file to access it, and then tick the checkbox for I agree to the license terms and conditions and click on Install. Click on Yes if you are prompted to continue installing. Then follow the on-screen prompts to complete the installation.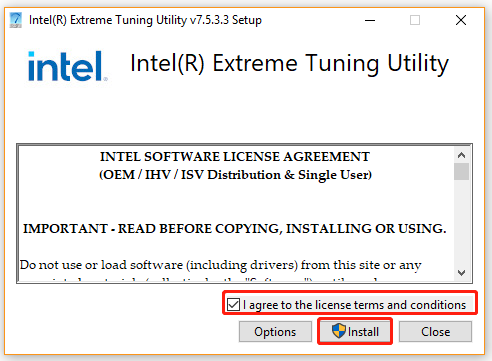 How to Use Intel Extreme Tuning Utility
Now, you may want to know how to how to use Intel Extreme Tuning Utility? This software provides many powerful features. Here we will take the Basic Tuning option for example. It's easy to use. For that:
Step 1. Launch the Intel Extreme Tuning Utility software and select Basic Tuning from the left action bar.
Step 2. To test your system performance, click on the Run Benchmark button. Once it completes, you will get a score.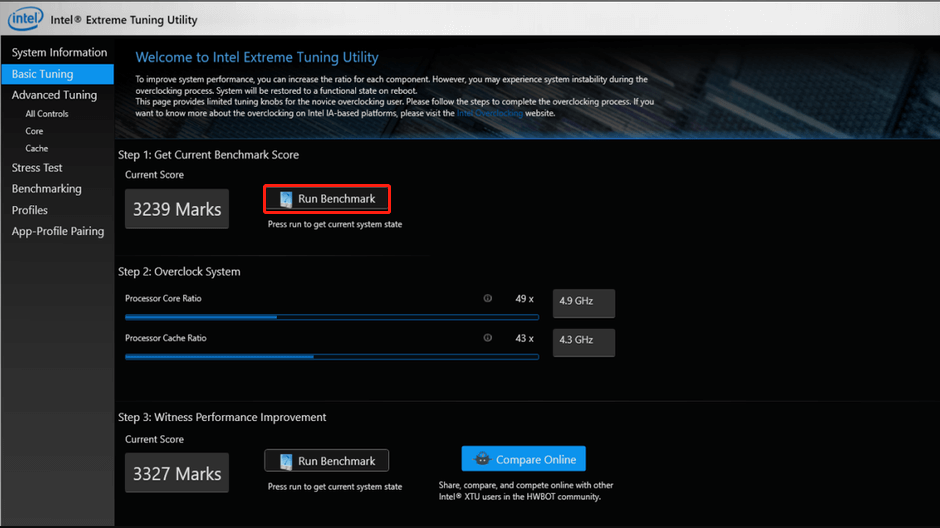 --image from the intel.com
Step 3. To overclock the Intel CPU, you can adjust the Processor Core Ration and increase the multiplier by 1x.
Tip: We recommend you increase the multiplier progressively by small steps, restart, and then check the performance if you are the first time to overclock.
Step 4. Apply the changes and reboot your Windows PC. If your computer boots up fine, you can run the benchmark again as Step 2 and compare the score with the previous overclocking score, and see if the score has improved.
If you see no improvements, it indicates that your CPU is performing its best. If your system crashed, then you need to come back into the main interface, and revert to the last known viable settings and retry.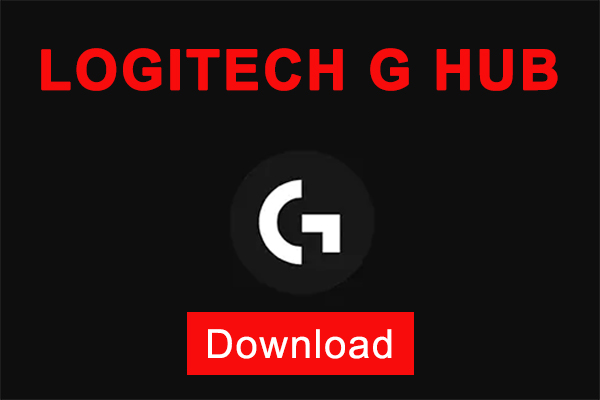 What is Logitech G Hub? Where to get the Logitech G Hub download file? This post introduces its benefits and provides a full guide to download and install it.