PS5 is a popular video game console among game lovers. Do you know how to turn off PS5 after playing games? It is a little different to turn off PS5 from turning off PS4/PS3. In this post, MiniTool Partition Wizard introduces how to turn off PS5 properly so that you won't lose game processes or do harm to the console.
The PlayStation 5 (PS5) is a home video game console released on November 12, 2020, by Sony Interactive Entertainment.  As the successor to PlayStation 4, it comes with a new outlook and better performance.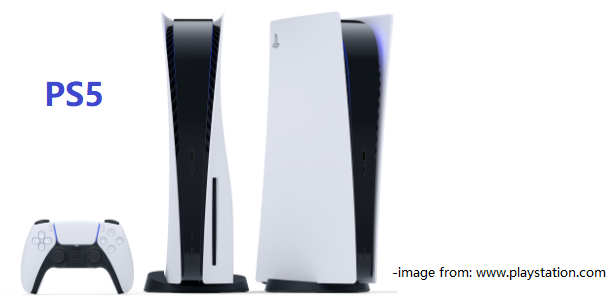 To turn on the PS5 console, you just need to connect the power cable and press the power button. However, the way to turn off PS5 console is a little different from the PS4. If you don't turn it off properly, you might lose your game process or even harm the console.
Don't worry if you are using PS5 for the first time or you are unfamiliar with it. In the following content, you can learn how to turn off PS5 mic, console, and controller properly.
Ho to Turn off PS5 Mic
The wireless DualSense wireless controller of the PS5 console includes a built-in microphone. While playing games, users can use this microphone to communicate with their friends. However, sometimes you might not expect others to hear you or you don't need the microphone.
Fortunately, the controller provides a mute button. Press the button and your microphone will be muted. Hold the button and your console can be silenced quickly.
If you want to turn off the microphone, you can:
Step 1:  Go to Settings on the home screen of your PS5.
Step 2: In Settings, scroll down and select the Sound option.
Step 3: In Sound settings, make sure your Input Device is Microphone on Controller and then select Mute for the "Microphone Status When Logged In" option.
After the above steps, your microphone will be muted every time when you turn on the console. If you need to use the microphone, you just need to press the mute button on your controller to make your microphone work again.
Tip: If your PS5 is running out of space, you can use an external hard drive as extended storage. But you need to format it to FAT32 or exFAT at first, and MiniTool Partition Wizard can help. Click the following button to download it now.
How to Turn off PS5 Controller
When you don't need to use the PS5 controller, you can turn it off to save the battery. And you just need to:
Step 1: Press the PlayStation button in the middle of the controller and navigate to the Accessories settings.
Step 2: Press the X button on your controller and you can see the device named Wireless Controller on the screen.
Step 3: Press the X button again and select Turn Off to turn off your wireless controller.
Alternatively, you can also set the controller to shut down automatically if it is not in use for some time. You just need to go to Settings > System > Power Saving. Then select Set Time Until Controllers Turn Off and then choose a time.
How to Turn off PS5 Console
There are two ways to turn off a PS5 console: with or without a controller. Let's see them one by one.
Tip:
If you don't want to turn off PS5 console completely, you can put it into
Rest Mode
, which consumes less power while downloading items.
How to turn PS5 off with a controller? You can follow the steps below.
Step 1: Press the PlayStation button to access the control center menu.
Step 2: Select the power button and there are three power options: Enter Rest Mode, Turn Off PS5, and Restart PS5. To turn off the console completely, select the second one.
Wait patiently until the console is completely turned off and do not disconnect the power cord before that.
Here is how to turn off a PS5 console without the controller: you just need to press the power button on the console and hold it until you hear two beeps. If you release the button immediately after the first beep, your console will enter Rest Mode.
You might be interested: PS5 Not Turning on? Here Are 8 Methods to Fix the Problem