How to Play PS4 on Laptop via Remote Play
Remote Play is Sony's brand new feature, which allows you to play PlayStation 4 on compatible devices. With it, you can play PS4 on your laptop. But you should make sure first that your devices meet the following requirements:
The PS4 system software version should be 7.00 or later.
The laptop should use either Windows 8.1 or Windows 10 operating system.
The laptop should use Intel Core i5-560M 2.67 GHz / Intel Core i5-2450M 2.50 GHz or faster CPU, 2 GB or more of RAM, and 1024 × 768 or higher display resolution.
The laptop should also have 100 MB or more of available storage, a sound card, and a USB port.
If your devices meet the above requirements, you can then following the steps below to install Remote Play:
Step 1: Download the Sony Remote Play from the official website of Sony. Please note that Remote Play offers two options: Mac and Windows PC. You should select the appropriate operating system for your computer.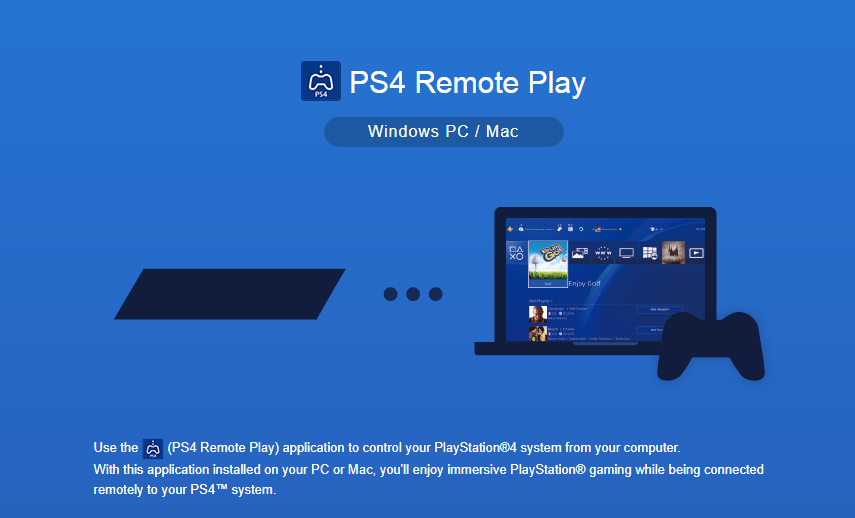 Step 2: Run the downloaded installation file and this will open a new dialog box. The box shows the instructions to install and set up correctly. In the dialog box, check the appropriate options to download the additional features.
Step 3: After Remote Play is installed, please configure the PS4 console.
Turn on your PlayStation 4 console.
Navigate to the Settings and click the Remote Play Connection Settings.
Select the Enable Remote Play This will enable PlayStation 4 to interact with the Remote Play software that you just installed on your PC.
Go back to Account Management from PS4's Settings and then set the PS4 console as your primary system by clicking on the Activate as Your Primary PS4 and then clicking activate.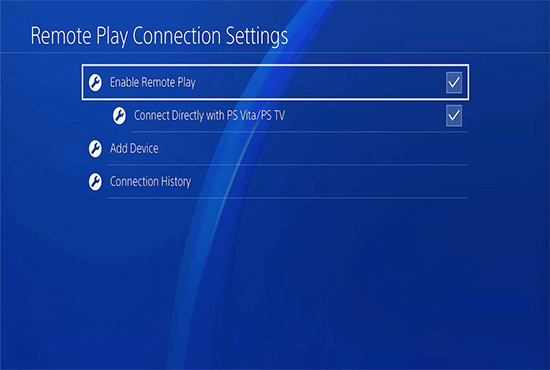 After you configure the PS4 console, you can play PS4 on laptop.
How to Play PS4 on Laptop via a Video Capture Card
As we all know, the reason why we can't play PS4 on laptop is that the laptop don't have a video input port. Laptop has a video output port so that you can cast the laptop screen into TV, but it doesn't have a video input port to accept video content from other devices.
In this case, you can utilize a video capture card that can convert an analog video signal produced by a device like video camera, DVD player, or television tuner to digital video that can be recognized by the computer and send it to local storage or to external circuitry. In this way, you can use laptop as a display for PS4.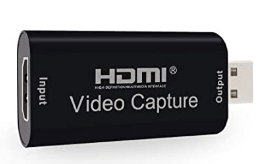 To play PS4 on laptop via a video capture card, you need the following tools: a laptop, a video capture card, Internet, a HDMI cable, and file sharing enabled. Once these things are prepared, you can follow the steps below to configure it:
Step 1: Go to the PS4 Settings menu and navigate to the Networks Settings. Then, go to Internet Connection Settings, find your internet router and connect it.
Step 2: Connect your video capture card to the laptop through the USB port. Please note you should install the software and drivers that come along the card to make it function properly.
Step 3: Connect the video capture card with the PS4 in form of S-video via a connection cable. Please note you should connect the HDMI IN on the capture card and the HDMI OUT on the PS4.
Step 4: Open the software of video capture on the laptop and power up your PS4. The software will then search for the PS4 and display the PS4 screen on the laptop screen.
How to Play PS4 on Laptop via Playstation Now
Playstation Now is Sony's new gaming subscription-based service (it's $99.99 per year) that allows you to play the PS2, PS3, and PS4 games on laptop. You don't need to buy the console or the game itself.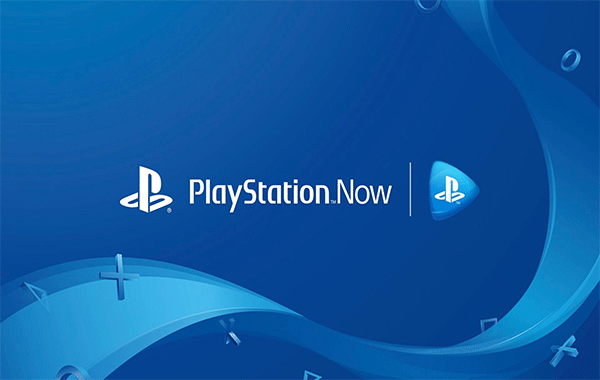 To use Playstation Now, your laptop needs to meet the following requirements:
OS: Windows 7, 8.1 or 10
CPU: Intel Core i3 with 3.5 GHz or AMD A10 with 3.8 GHz
RAM: At least 2GB Memory
Storage Space: Minimum 300 MB Storage
If you decide to use PlayStation Now, you just need to head over to Sony's official website, download the Playstation Now, follow the wizard to install it, and launch this software and select your date of birth and region along with language, then choose the subscription method. After all is done, you can play PS4 on laptop.