Modding is a fabulous way to open a game to a world of endless possibilities. But, how to mod Minecraft Windows 10? You need some Minecraft mods. This post shows you how to install Minecraft mods on Windows 10. Scroll down to get the detailed tutorial.
How to Install Minecraft Mods?
Minecraft mods refer to modifications made to the game to customize gameplay. The introduction of crowd-sourced modding for Minecraft changed the game. Want to install one to improve your gameplay? Scroll down to see how to install one Minecraft mod on Windows 10.
Download Minecraft Mods
Is it safe to download Minecraft mods? This all depends on the source. The trusted sources include MinecraftMods and your LearnToMod account.
How to download Minecraft mods? Go to the trusted source I mentioned above, browse the list of Minecraft mods, and click the one you prefer to download it.
Note: Not all mods are compatible with all versions of Minecraft. Therefore, spending several minutes identifying whether the Minecraft mod you are interested in can work well with your game and Minecraft Forge (an application that you will need to install the Minecraft mods).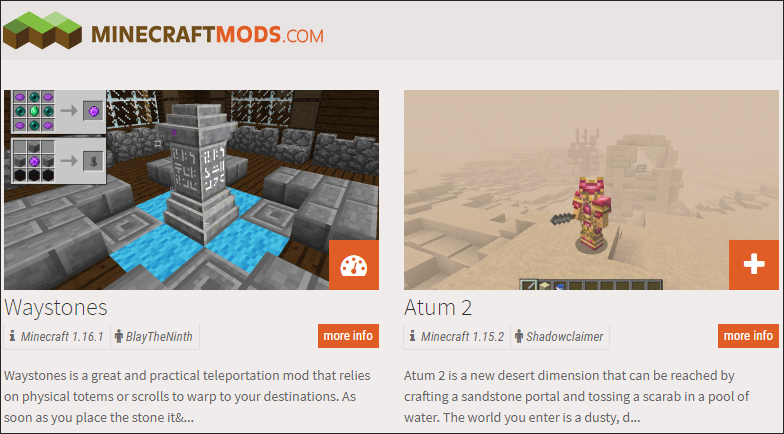 Install Minecraft Mods
Once you get one or more Minecraft mods, it is time to install it or them.
There are several ways to install Minecraft mods on Windows 10, but this post focuses on the easiest way — use the application called Minecraft Forge.
The tutorial is below.
Step 1: Go to the Forge website and then download the application.
Tip: It is recommended that you try the Recommended version of the application instead of the Latest version as the latter could have some unfixed bugs that will impede the mods from functioning.

Step 2: Launch Minecraft, click the Mods button on the main menu, and click the Open Mods Folder button.
If there is no Open Mods Folder button, you can locate the Minecraft application folder manually.
Right-click the Windows icon on the taskbar.
Select the Run option from the menu.
Type %appdata%\.minecraft\ in the Run dialogue box and then click the OK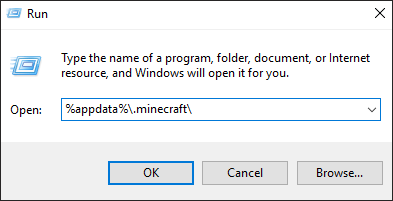 Step 3: Move the mod(s) that you have just downloaded into the Mods folder.
Step 4: Relaunch Minecraft and you should see the mod you have installed on the list.
The whole process of modding Minecraft on Windows 10 comes to an end. Have you installed one mod for your Minecraft on Windows 10?
Can You Mod Minecraft Realms?
You can mod Minecraft on Windows 10, but can you mod Minecraft Realms?
Minecraft Realms is an official subscription-based server hosting service. It allows you to create and manage your private Minecraft servers. However, it does not currently support mods.