How to get someone IP address on PS4? A great many people are looking for a feasible PS4 IP address finder. In this post, MiniTool introduces several available PS4 IP trackers to help you find someone's IP address on PS4.
IP address, also called Internet Protocol Address, is an unique address that can identify your device and geographic location like country, region, and ISP among billions of other devices. However, a lot of people don't know how to track IP address from different devices or platforms, such as how to pull IPs on Xbox, how to find IP from Discord, how to find Roku IP address, etc.
So, how to get someone IP address on PS4? Here we will provides you with several commonly used PS4 IP address finders. Let's keep reading.
Can You Find Someone's IP Address from PS4
Can you get someone's IP address from PS4? Absolutely, the answer is "Yes". This is because the IP addresses will be shared for online gaming on PS4. In addition, other online activities on the console will reveal the IP address. So, it's very possible to find someone's IP addresses using certain PS4 IP tracker tools.
How to Get Someone IP Address on PS4
IP address can help you find out the location of an PS4 user. How to pull IP address on PS4? There are four feasible PS4 IP address finders. You can try them in order or directly choose one that works best for you.
# 1. Use PSN Resolver
PSN Resolver should be one of the most common PS4 IP tracker tool that can get IP address by using the PSN ID. The PSN ID is the PlayStation online ID like a username of PlayStation. To get the ID, you can select the Profile of the target that you want to grab his IP address and copy his Username. Then click here to open the PSN Resolver web page and paste the username into the give field, and click on Resolve.

However, this PS4 Resolver tool is not always effective. If you can't find the IP address on PS4, don't worry. Just move down to the following PS4 IP trackers.
# 2. Use PS4 IP Grabber - Grabify
Grabify is a web application that can can pull the IP address using a valid URL or tracking code. All things you need to do is to create a Grabify URL and provide the link to the target. Once he clicks the link, this tool will track his IP address. Here's how to get someone's IP address on PS4 using Grabify.
Step 1.  Get a web URL that you are sure the target would be interested in and copy it.
Step 2.  Click here to open the GRABIFY IP LOGGER website, paste the URL in the given box and click on Create URL.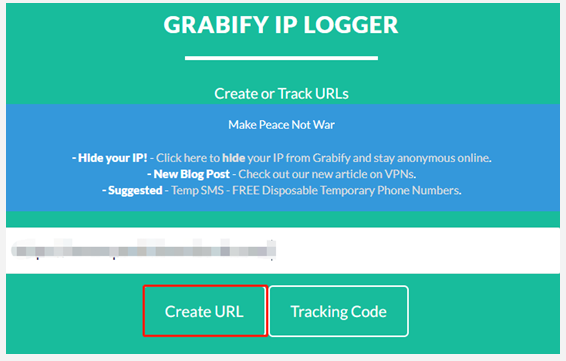 Step 3.  Click on the I Agree & Create URL when you are asked to accept the terms of service and privacy policy.

Step 4.  Then you will be redirected to the Link Information page. The New URL is used as a bait to attract the target and the Tracking code is used to track the IP address once he clicks the URL.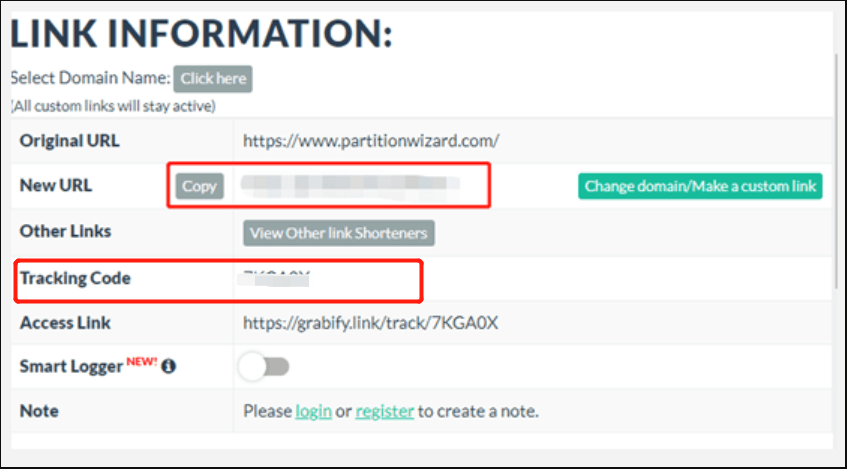 Step 5. Now, send the New URL to the target and try your best to guide him to click this link. Once clicked, go back to the Grabify homepage and enter the tracking code you just got, and click on Tracking Code. Then all the information about the target user, including IP address, country, and user agent should be listed here.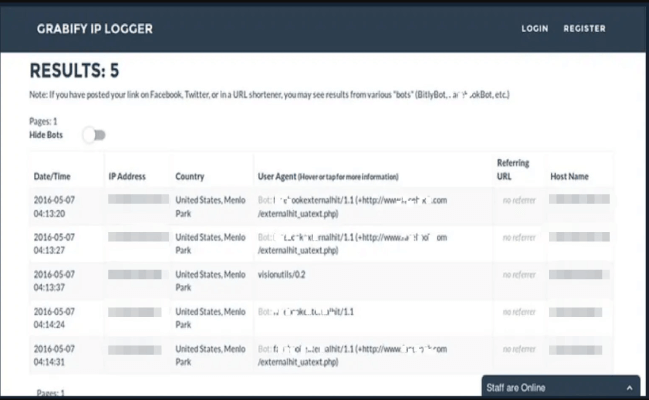 # 3. Use Wireshark
Wireshark is a widely-used network protocol analyzer that can be used to track IP address from PS4. Since the PS4 depends on a P2P connection, it means that your IP address can be provided to other gamers and vice versa even if you can't see it. Let's see how to get someone's IP on PS4 using Wireshark.
Tips:
Since Wireshark doesn't work on Xbox directly, you need to get the IP address on PS4 by a little trick.
Step 1. Download the Wireshark app from its official website and install it on your computer.
Step 2. Connect your computer to a router directly and connect your PS4 console to the PC using an Ethernet cable. Here make sure you enable the connection sharing feature on PC to allow the PS4 to connect to your network.
Step 3.  Launch Wireshark and all the packets should reach your console. Then you can view them in Wireshark and pick out the linked IP addresses.
# 4. Use Command Prompt
You can use the Command Prompt to track someone's IP address from Ps4. All things you need to do is to chat with your target and have a shared internet connection as well.
Step 1. Launch your PS4 console and identify the target that you want to get his IP address.
Step 2. Make sure you establish a connection with the target by asking him to join the PS4 party or directly messaging him.
Step 3. Type cmd in the search box, and then right-click Command Prompt and select Run as administrator.
Step 4.  In the Command Prompt window, type the netstat -an command and hit Enter. Then you can check the newest established TCP tag, which can help you track the IP address by using a IP location finder.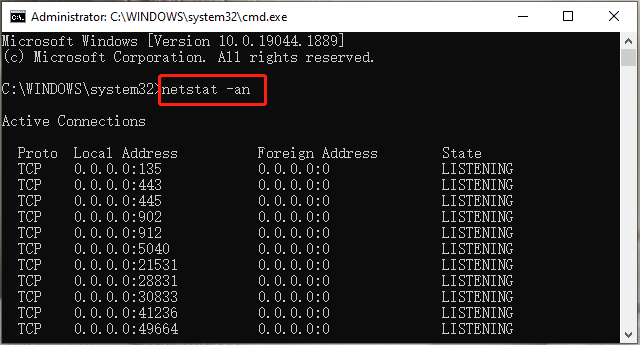 How to get someone's IP address on PS4? The top 4 PS4 IP finders have been illustrated. If you have any better choice, please leave them in the following comment zone.
Further Reading: Do you want to manage your partitions and disks on Windows effectively? MiniTool Partition Wizard is a good choice that can help you extend/resize/delete partition, convert a disk to MBR/GPT, migrate OS, etc.