Summary :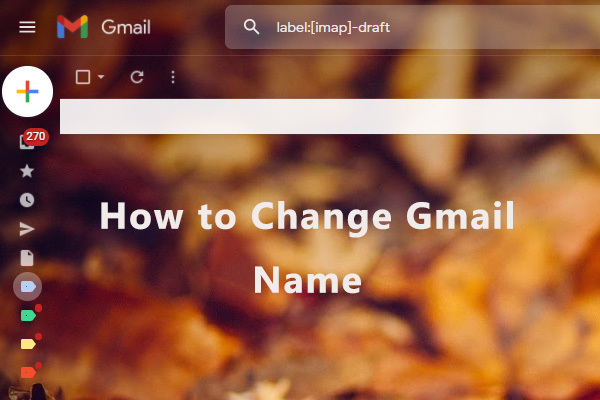 This post from MiniTool Partition Wizard introduces how to change Gmail name that is linked to your email address. If you want to change the display name shown to the recipient, this post would be helpful. Keep reading for more details.
Quick Navigation :
Gmail, a free email service provided by Google, is quite popular. As of 2019, over 1.5 billion users are using it worldwide. Users can open Gmail in a web browser or the official app.
When you send an email, people who receive it can view your Gmail name that is linked to your account as well as your email address. If you want to display a different name for your others, you can change your Gmail name. Please note that it is different from the username. Gmail doesn't allow you to change your username or email address.
As for how to change your Gmail name, you can keep reading to get more information.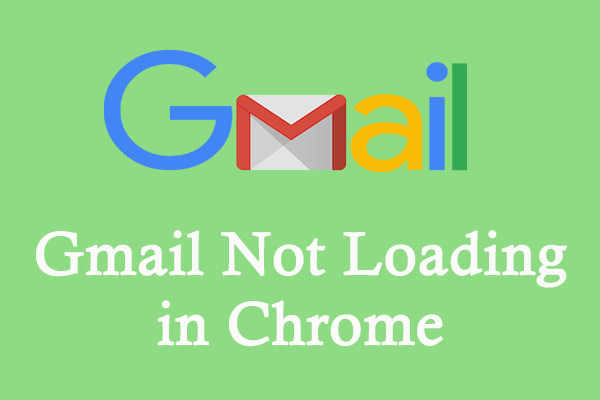 Are you using Gmail? Do you encounter Gmail not loading in Chrome issue? Don't worry. You will get several solutions to Gmail not loading in this post.
How to Change Gmail Name
How to change name on Gmail? Actually, you just need to visit the Gmail settings on a web browser. Please note that you cannot use the Gmail mobile app to change your name, no matter what operating systems you use, such as Android, iPhone, or iPad.
Now, let's see the step-by-step tutorial about how to change Gmail name.
Step 1: Open a web browser such as Google Chrome and visit Gmail's official website. Then log in to your account.
Step 2: When you access your Gmail account, click the Settings (gear) icon.

Step 3: Click See all settings from the pop-up menu.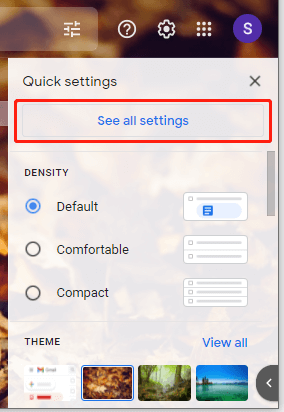 Step 4: In the following window, select the Accounts and Import category.
Step 5: Scroll down and find the Send mail as section. You can see your Gmail name and email address here. Click the edit info button to make changes.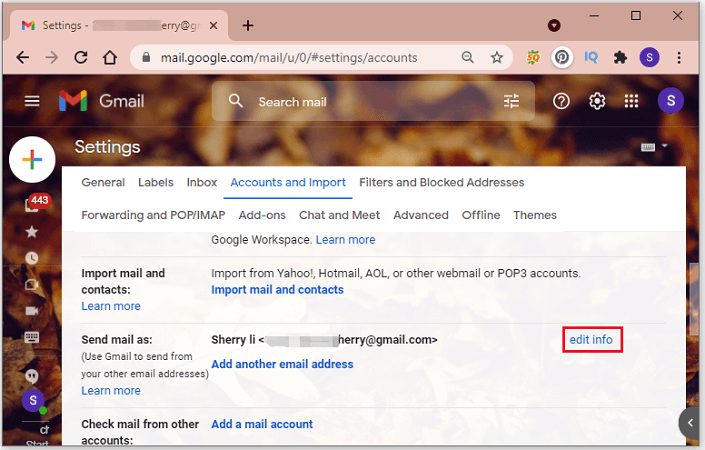 Step 6: In the pop-up window, you can view your current Gmail name and your email address. Just select the circle button next to the box under the Name section. Then type a new name in the box to change your Gmail name.
Step 7: Make sure you spell the new name correctly and click the Save Changes button to apply the changes.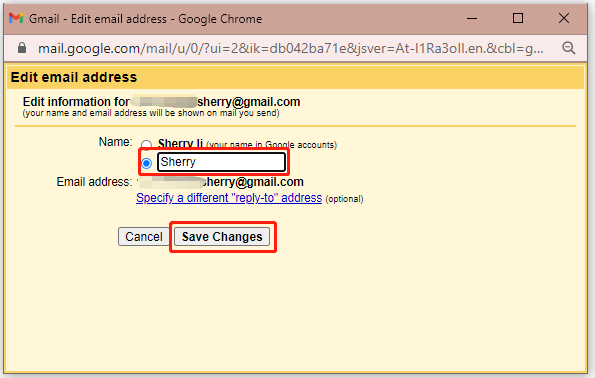 Now your Gmail name has changed and you can check it in Settings > Accounts and Import > Send mail as. After changing your Gmail name, people who receive your emails the next time will see your new display name.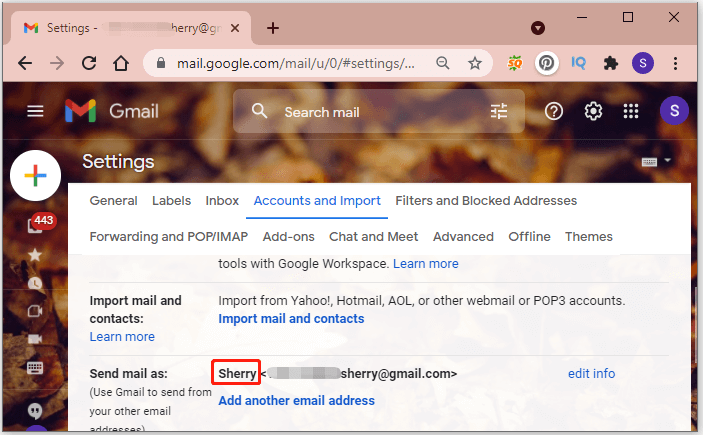 Sometimes you might be unable to change your Gmail name, as you get an error message that shows "the settings can't be changed for your account". Don't panic. You might encounter the error due to one of the following reasons.
You have changed your Gmail name too many times during a short period of time.
You are on a Google Workspace account and your admin doesn't allow you to change your Gmail name.
That's all about how to change your name on Gmail. Now, it's your turn to have a try.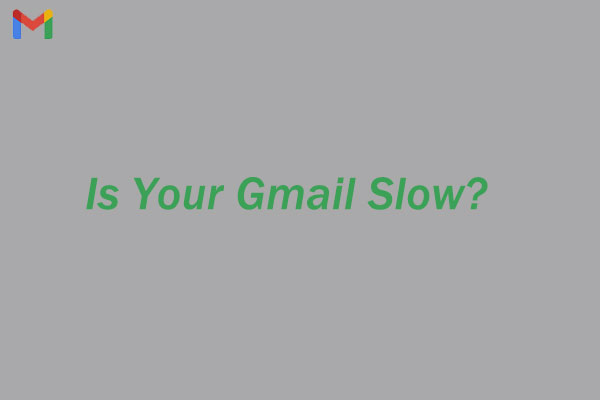 Is your Gmail slow to load or open? Don't be angry if you are facing the problem, as there are several solutions to solve it in this post. Please have a try.