Many PCs, particularly laptops, will have a limited number of USB connectors. How to add more USB ports to PC? If you also have this question, you can read this post. Here, MiniTool Partition Wizard provides some easy methods to help you add more USB ports to your PC.
USB stands for Universal Serial Bus. It is the most popular type of port used in computers to connect them to external devices such as keyboards, mice, printers, phones, cameras, and more.
Almost all computers have limited USB ports. If you have many devices that need to connect to your PC, you may be bothered by your computer's limited USB ports. Meanwhile, laptops also have few USB ports because they need to be thin and portable.
So, how to add more USB ports to PC? For this answer, you can just continue this post.
Method 1. Use External USB Hubs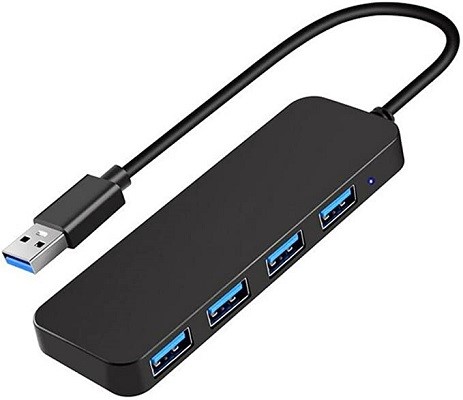 Using a USB hub is the easiest way to add more USB ports to your PC. The USB hub is a device that expands a single Universal Serial Bus (USB) port into several so that there are more ports available to connect.
A typical USB hub can have up to seven ports. So, if you want to add more USB ports, you can just go to Amazon and buy a USB hub for your PC. However, there are some factors to which you need to pay attention before you buy it for your PC:
Transfer speed. Different USB hubs may have different transfer speeds. Usually, a 3.0 USB hub can offer 5GB per second of transfer speed, while a 2.0 USB hub offers up to 490MB per second of transfer speed.
Number of ports. You need to choose a USB hub that has enough ports to accommodate all of the devices. 
Prices: The quality of a USB hub is usually different according to its price. Generally, the lower the price, the lower the quality will be.
Compatibility. If you not only have 3.0 peripherals but also 2.0 peripherals, you'd better choose a 3.0 USB hub that is backward compatible with USB 2.0.
Power supply type. Depending on your requirements, you can choose between a bus-powered and a self-powered system. The bus-powered feature means it gets power from the PC. And self-powered implies that it draws power from its own power supply as well as from a wall outlet. 
Method 2. Use Docking Station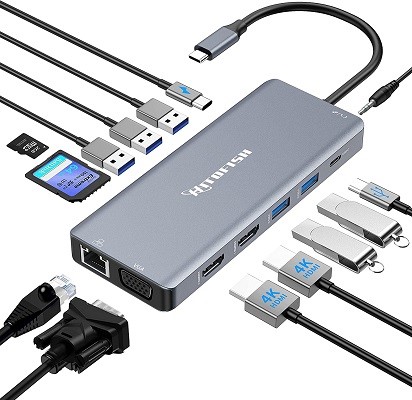 A docking station can also help you add more USB ports to your PC because it contains multiple ports, including USB, VGA, USB Type C, Ethernet, and HDMI. So, you can also add one to your PC to get more USB ports.
Method 3. Use an Internal USB Card (PCI/PCI-E)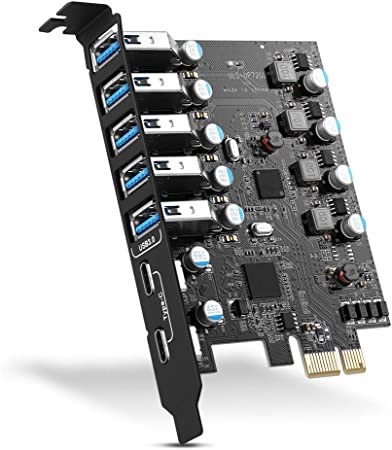 How to add more USB ports to PC? You can also choose to use an internal USB card to add more USB ports to your PC. To do that, you need to make sure that you satisfy these requirements:
Tips:
This method is only suitable for a desktop computer, not a laptop.
You have an available PCI or PCI Express expansion slot on your motherboard. 
The USB card's shape is compatible with the expansion slot.
The USB card has proper port combinations because more ports on the card could degrade the efficiency of the port.
If your USB card and motherboard satisfy all the requirements above, you can do as follows to add it to your PC:
Turn off your PC and remove all the cables.
Unscrew all the screws and remove the side panel.
Find the PCI or PCIe slot on the motherboard.
Then properly place the USB expansion card into the PCI or PCIe slot.
Check that the card connectors are pointing in the right direction before screwing the expansion card in place.
Recover the case panel and then reconnect all the cables.
After that, reboot your PC to wait for Windows to detect the new USB expansion ports automatically.
Bottom Line
After reading this post, do you already know the answers to how to add more USB ports to PC? This post provides three ways for you to add more USB ports to PC. You can have a try according to your preference.
If you are interested in MiniTool Partition Wizard and want to know more about it, you can visit MiniTool Partition Wizard's official website by clicking the hyperlink. MiniTool Partition Wizard is an all-in-one partition manager and can be used for data recovery and disk diagnosis.