Summary :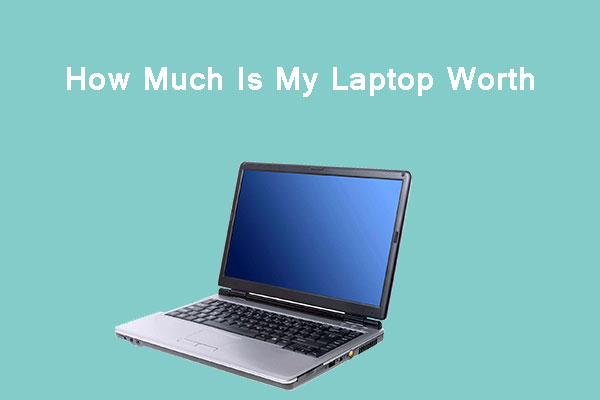 How much is my laptop worth? How much is my computer worth? If you are asking these questions, you can read this post, in which MiniTool shows you how to price the old PC and offer you several places to sell old laptop.
How Much Is My Laptop Worth?
Sometimes, you may need to sell old laptop for cash. This phenomenon may become more and more common. Then, some people may want to know how much my laptop is worth. This is a problem. When you decide to sell old computer, you must price it first.
Then, how to price your laptop properly so that the price is acceptable to customers and you will not lose too much money? Here are several ways you can refer to:
1. Name-Brand Laptop
How much is my computer worth? If your computer is a name-brand computer, pricing your old computer may be easier.
First, you should check the series and the model of your laptop and then search online to see whether it has been discontinued or whether its sale has been ended. If the answer is YES, your laptop may be less valuable, especially if this model of laptop has been discontinued for a long time.
Second, you can search the same product on Amazon, eBay, or other online shopping websites to see how much it is worth. This price can be your reference. If you do not find the price of the used laptop, you can refer to the price of the refurbished/renewed laptop. Usually, refurbished/renewed laptops are more expensive than used laptops.
Though the above steps, you can determine a price, which is, in most cases, higher than the actual price. Then, you need to determine the damage degree of your laptop, for example, whether there are one or more obvious scratches? According to the damage degree, you should discount your laptop accordingly.
Of course, if you have the original packaging, or you have the AC adapter or accessories like a wireless keyboard or mouse, the price can be higher. Typically, you might be able to get $10 or $20 for each accessory.
2. The Laptop Is Built by Yourself
How much is my laptop worth? If your laptop is built by yourself, you should determine its price in terms of its hardware like CPU, GPU, hard drive, RAM, etc. But the mentioned four factors are most important.
In general, older laptops with i3 processors, 2GB RAM and 128-256GB storage capacities are generally worth $20 to $100. Laptops with i5 processors, 4GB RAM and 256GB storage capacities can net between $100 and $500.
If the laptop is equipped with an i7 processor, 8GB RAM and 512GB storage capacity, you can expect between $300 and $700. Laptops boasting i7 processors, 16GB RAM, 1TB storage capacities and SSD drives can go for anywhere between $700 and $1,200, while high-end gaming laptops can command $800 to $1,500 or more.
Of course, the above prices are for good condition items. Expect to get 15-20% less for each downgrade in condition.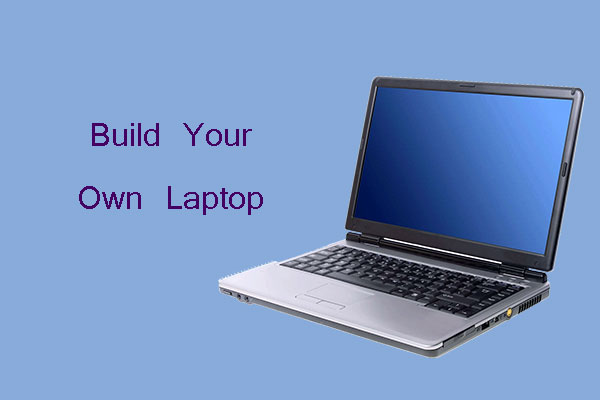 This post shows you how to build your own laptop, including how to choose components, how to assemble them, and how to install OS.
Where Can I Sell My Laptop for Cash Near Me?
There are several ways to sell your old laptop:
Brick-and-mortar stores: Brick-and-mortar stores offer fast cash or store credit with no ads or selling fees. However, they pay 10 to 20 percent less than online buyback stores.
Online marketplaces: Online marketplaces like Amazon, eBay, Best Buy, etc. tend to pay fair prices, but sales are not guaranteed and you are competing with prices of other people trying to sell their laptops. In addition, you'll need to take time to create detailed ads, and selling fees typically apply.
Private market: The private market like LetGo, Craigslist and Facebook Marketplace typically pays more money, but you might need to deal with hassles like scans and no-shows. There is no guarantee of sale and if your laptop does sell, you'll likely need to meet the buyer in person.
Online buyback stores: Online buyback stores offer guaranteed sales with free shipping and no selling fees. You don't need to post an ad or negotiate prices, and payouts are sent within one to three business days. But the price will be much lower.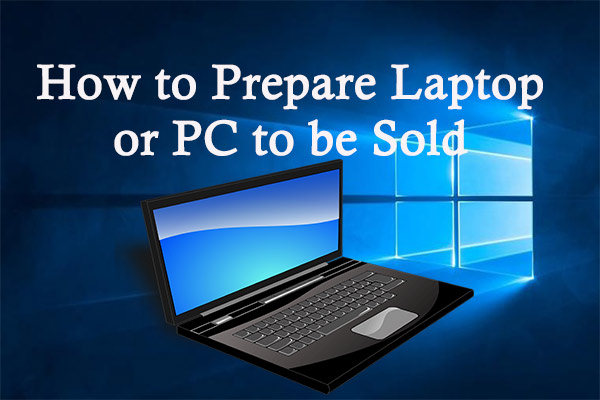 How to prepare a laptop or PC to be sold or donated? There are 6 things you need to do, which could help sell it at a higher price or without leaking privacy.