Summary :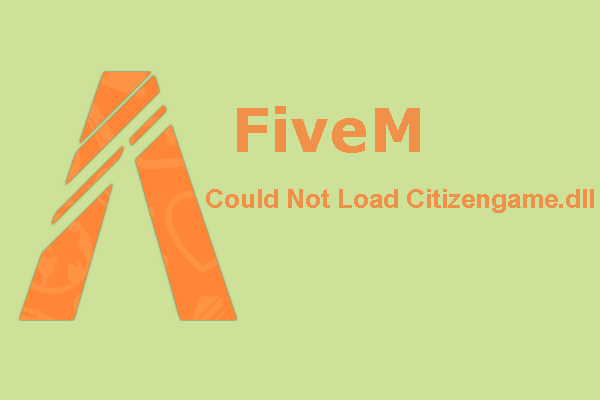 Have you encountered FiveM could not load citizengame.dll error? Many people report this error on forums. In this post, MiniTool Partition Wizard shows you how to solve this problem.
FiveM Could Not Load Citizengame.dll
FiveM is a modification for Grand Theft Auto V enabling you to play multiplayer on customized dedicated servers, powered by Cfx.re.
GTA V, the fifteenth work in the "Grand Theft Auto" series, is an open world action adventure game, produced by Rockstar North and published by Rockstar Games. It received praise from many critics as soon as it was launched.
Within 24 hours after its launch, it set a record of 800 million US dollars in sales in the game industry. Total sales within a day reached 1 billion US dollars, becoming the fastest-selling entertainment product in history.
Before 2017, GTA V online can add mods, various vehicles, characters, etc. at will. But this behavior was later banned. On the contrary, FiveM is becoming more and more like GTA V before 2017.
It provides various plug-ins, various mods (Lamborghini LP-750, Bugatti Veyron, etc.), and various gameplay methods (roleplay, drifting, racing, deathmatch, or something completely original). These are favored by GTA V players.
Note: FiveM supports legitimate GTA V, and the use of FiveM will not make you banned from the GTA V OL, because FiveM does not interact with the Rockstar Online Services or modify the original game files at all.
FiveM is very popular, but some people may encounter FiveM could not load citizengame.dll error after downloading FiveM.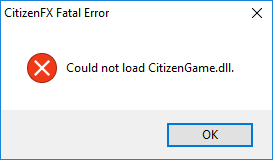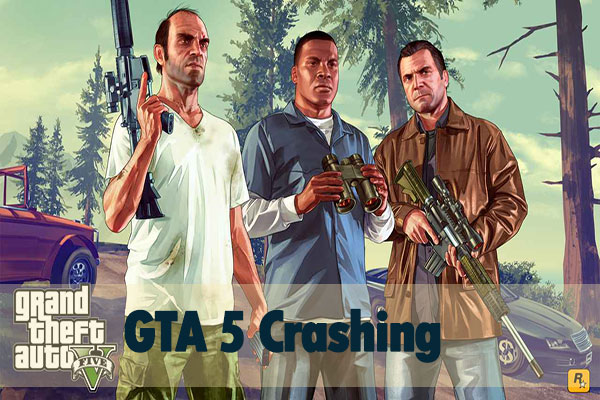 A great many users complain that their GTA V keeps crashing. Why my GTA 5 keeps crashing? How to fix it? This post explores top 5 troubleshooting methods.
How to Fix FiveM Could Not Load Citizengame.dll
If you encounter FiveM could not load citizengame.dll error, you can try the following methods to solve the problem.
Fix 1. Check Whether Your PC Meets the FiveM Requirements
To use FiveM, you should make sure your PC meets these system requirements:
Minimum Requirements:
OS: Windows 8.1
CPU:Intel Core 2 Q6600 @ 2.40GHz / AMD Phenom 9850 @ 2.5GHz
GPU:NVIDIA 9800 GT 1GB / AMD HD 4870 1GB / Intel HD GT2
RAM:8GB (4 may work)
HDD:72GB + ~4GB
Recommended Requirements:
OS: Windows 10
CPU:Intel Core i5 3470 @ 3.2GHz / AMD X8 FX-8350 @ 4GHz
GPU:NVIDIA GTX 660 2GB / AMD HD 7870 2GB
RAM:16GB
HDD:72GB + 8GB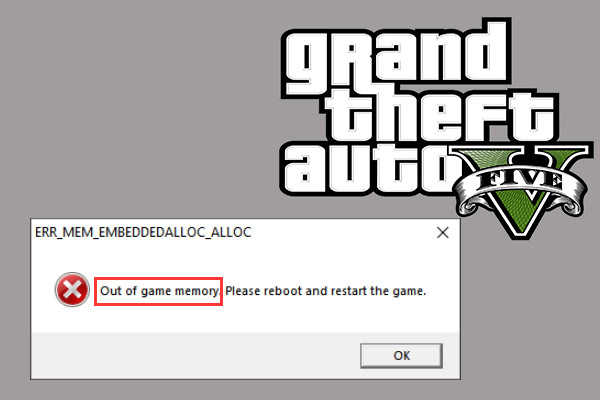 GTA 5 game memory error might appear with different error messages. This article lists some methods to help you fix GTA 5 out of game memory issue.
Fix 2. Update FiveM, GTA V, and Windows
If FiveM, GTA V, and Windows are not in the newest version when you encounter the FiveM could not load citizengame.dll, you should update them to the newest version.
Fix 3. Install Visual C++ Redistributable for Visual Studio 2015
Step 1: Click here to download official Microsoft Visual C++ Redistributable. After clicking the Download button, you will be asked to choose the download you want. In this step, you should check what version of Windows you have. Then, choose one file and click Next to download.
Choose x64.exe for 64-bit operating system.
Choose x86.exe for 32-bit operating system.
Step 2: Double-click the newly-downloaded file and follow the wizard to install the new version of Microsoft Visual C++ Redistributable. Then, run programs to see whether the problem is solved.
If this method doesn't work, you can try installing 2013 and 2012, too.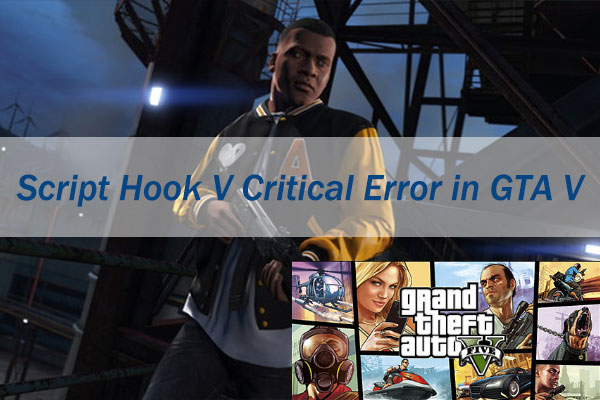 Can't play Grand Theft Auto V due to the error message "Script Hook V critical error? Here are some solutions and you can feel free to have a try.