#1. Fire TV Cube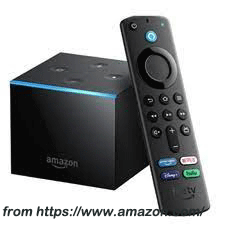 If you want to find a Firestick alternative, the first streaming device I recommend is Amazon Fire TV Cube. Amazon offers a variety of devices with different capabilities under the Fire TV brand. As far as streaming devices go, the Fire TV Cube is top-notch.
Unlike the original Fire Stick, the Fire TV Cube supports 4K video, HDR, and Dolby Atmos. It also features an infrared (IR) blaster, allowing the Cube to control Blu-ray players, cable boxes, sound bars, and other devices that work with IR remotes. You can even hook up a wireless security camera and view the feed on your TV.
Beyond that, a powerful Hexa Core processor and 16 GB of internal storage make this streamer the perfect choice for those looking to replace their Fire Stick for storage issues.
#2. Apple TV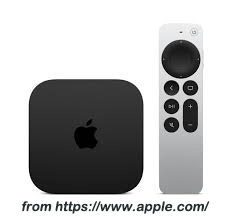 If you want to find a Firestick alternative, Apple TV should be mentioned. Apple TV is a streaming device like the Fire Stick, but only for Apple lovers. Apple's streaming box is compatible with your iPhone, iPad, and Mac, so you can cast videos and even mirror your devices via Apple AirPlay. Another standout feature is the Siri Remote, which lets you control your TV and other smart devices using voice commands.
Since Apple TV compatibility is limited to other Apple devices, it's only ideal if you've already purchased Apple-related products. Regular Apple TV doesn't support 4K streaming, but with Apple TV 4K, you can watch your iTunes movie library in 4K Ultra HD.
#3. Google Chromecast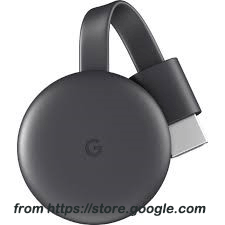 Google Chromecast is an affordable Firestick alternative. Google Chromecast works similarly to Firestick, and both devices have some of the same features. Everything you want to stream is just one click away with Google Chromecast. The device's small, dongle-compatible design makes it portable and user-friendly.
Streaming quality is generally 4K, which is out of the box in this price range. All you have to do is plug and play.
Since Chromecast is made by Google, it is compatible with Android and Google Chrome. This means you can easily stream video from the internet on any computer or mobile device. You can also stream video and music directly from an external hard drive or a shared folder on your home Wi-Fi network.
#4. Nvidia Shield TV Pro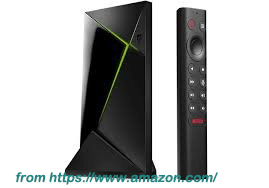 Another Firestick alternative is the NVIDIA Shield TV Pro with 9.0 Android TV OS. Beyond regular streaming, the specs of this device are great for gamers.
NVIDIA Shield TV Pro supports 4K, Dolby Vision HDR resolution, and Dolby Atoms for a next-level streaming experience. 3 GB RAM and 8 GB internal storage are more than enough for FireStick users who always complain about storage issues.
A large number of streaming apps and services are compatible with NVIDIA Shield TV, such as Netflix, Hulu Plus, HBO, YouTube, CBS, Twitch, Plex, Google Play Store, and many more.
The device is a bit pricey at $199.99 compared to the regular FireStick, but it offers the double benefit of high-quality streaming and gaming for the same cost.
#5. Roku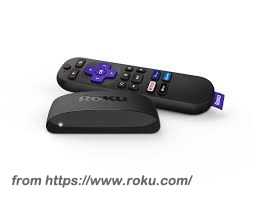 If you're looking for a Fire Stick TV alternative, Roku is one of the best streaming devices you can choose. Not only does it enable you to stream content from popular online video streaming platforms, but you also get access to free and premium TV channels. There are many models of Roku devices to choose from.
The best part about Roku is that it's relatively cheaper than other streaming devices, yet has pretty much the same features.
In addition to the Firestick alternative streaming devices above, there are more streaming devices like Firesticks.
Walmart Onn
Raspberry Pi
Mi TV Stick
MarQ Turbostream
Airtel Xstream Stick