While you are accessing the Netflix with Google Chrome, the error code m7703 1003 may occur. As for this, MiniTool Partition Wizard introduces some solutions to the Netflix error.  Follow it if you get into trouble with the error in the post.
Netflix is one of the best online streaming services that enables you to watch movies and TV shows. You can access Netflix easily in the Google Chrome browser. However, it is possible that you are unable to use Netflix normally and receive an error code m7703 1003 sometimes.
Usually, the error code is mainly caused by your computer's browser configurations. To fix it, try the following solutions please.
Solution 1: Allow Protected Content on the Browser
If your Google Chrome browser forbids sites to play protected content, it may lead to error code m7703 1003. To remove the error, you should allow protected content for a try.
Step 1: Open Google Chrome.
Step 2: Click the three dots icon and then select Settings.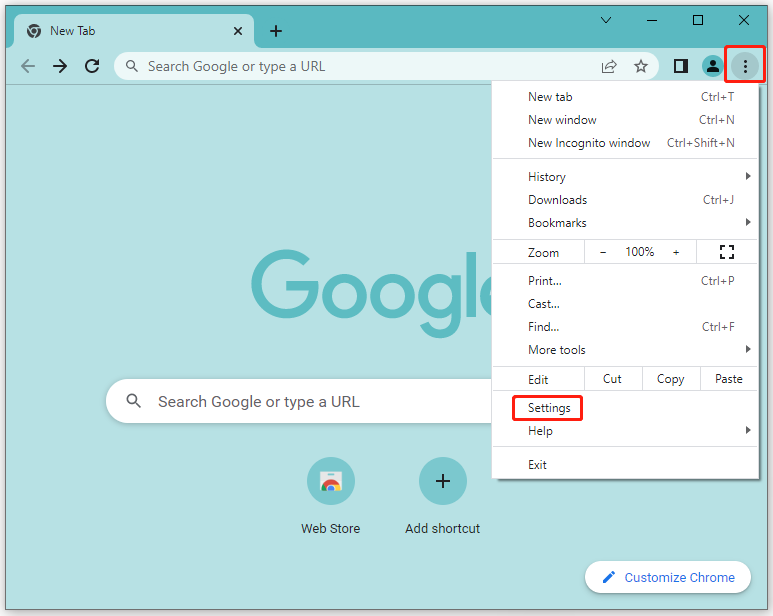 Step 3: Choose Site Settings from Privacy and security.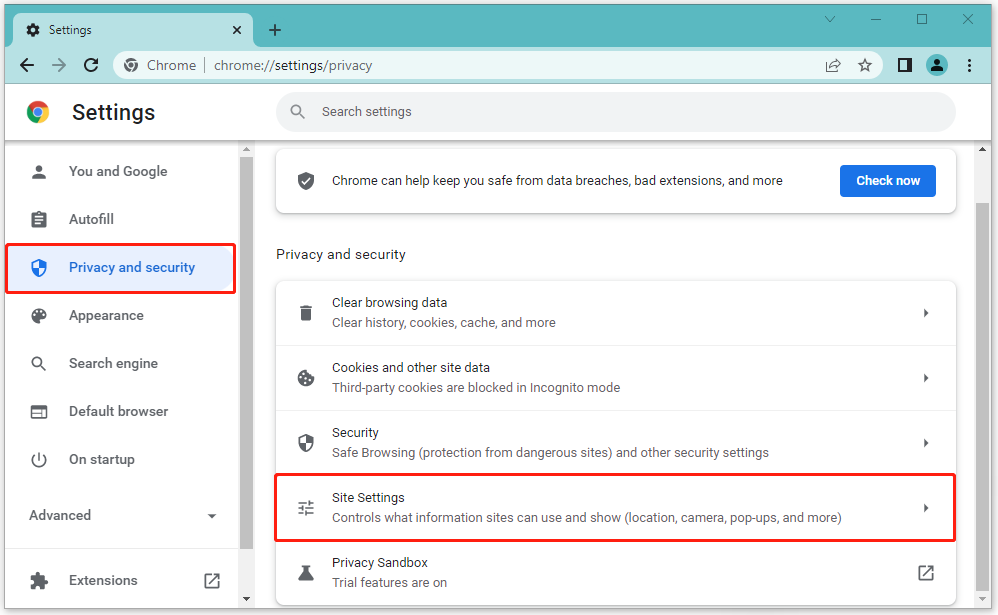 Step 4: Scroll down and unfold Additional content settings under the Content tab. Then, click Protected content IDs.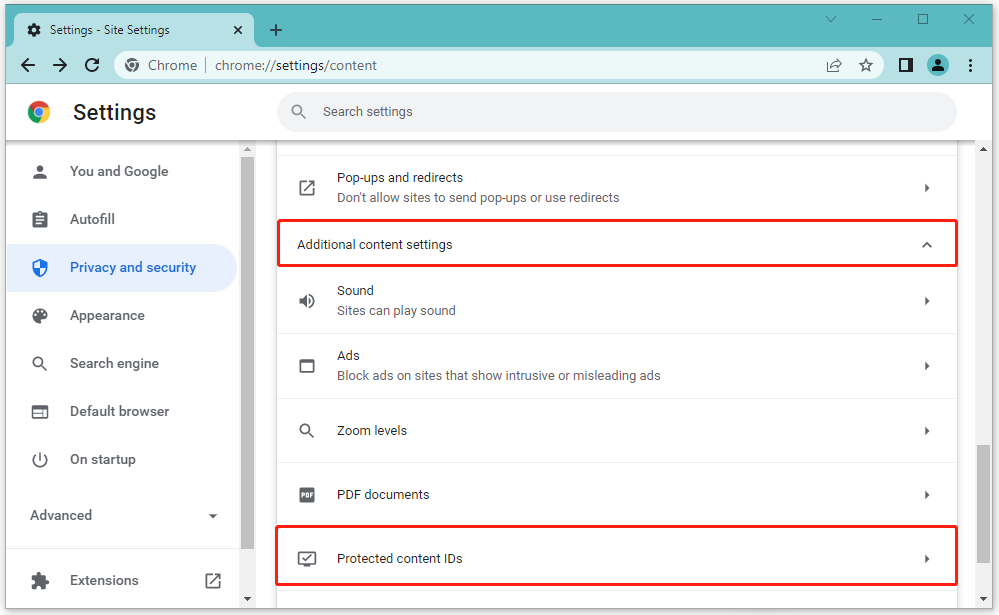 Step 5: Select Sites can play protected content and Sites can use identifiers to play protected content.
Once you finish the operation, go to Netflix to see if the error code m7703-1003 has been fixed. If not, you should try other solutions.
Solution 2: Use a New Browser Profile
Switching to another profile may works when you encounter the Netflix error M7703-1003 with your current profile.
Step 1: Open Google Chrome.
Step 2: Click the profile icon and then Click Add to create a new profile.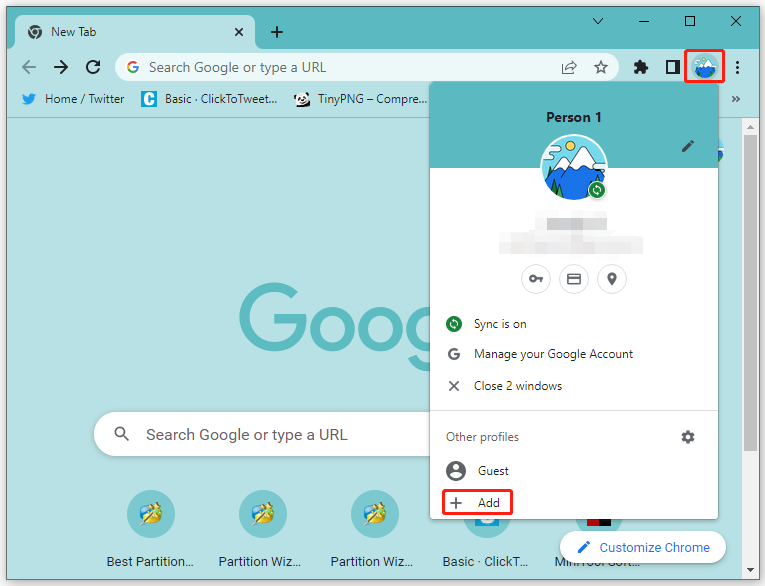 Step 3: Back to the main interface of Google Chrome. Click the profile icon again to log in with the new profile you have added.
After you switch to the new profile, access Netflix to check if the error code m7703 1003 still exists.
Solution 3: Update Widevine Content Decryption Module
Widevine Content Decryption Module is Google Chrome's digital rights management component that is used to encrypt and secure the distribution of licenses. It allows you to watch videos using Netflix.
However, if the Widevine is outdated, it may cause Netflix error M7703-1003 and you cannot play videos anymore. In this case, you have to update Widevine for Google Chrome.
Step 1: Open Google Chrome.
Step 2: Type chrome://components/ in the chrome search bar and press Enter.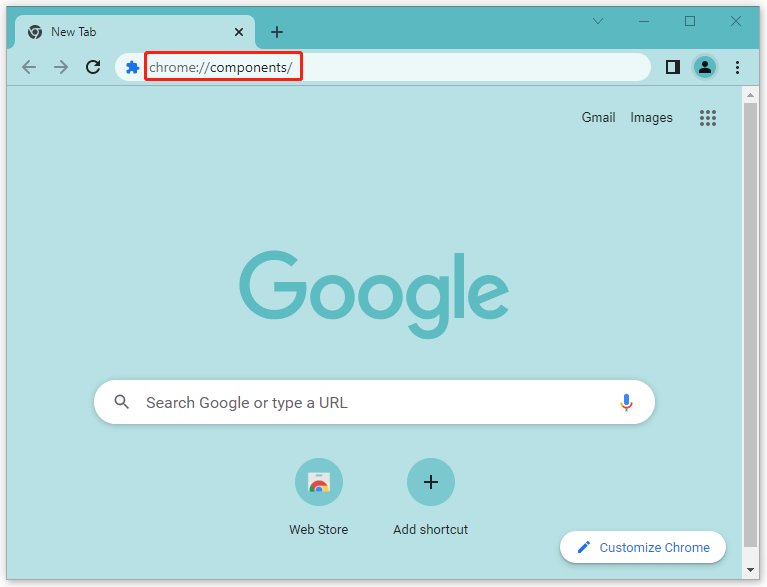 Step 3: In the Components window, scroll down to find Widevine Content Decryption Module and click Check for update.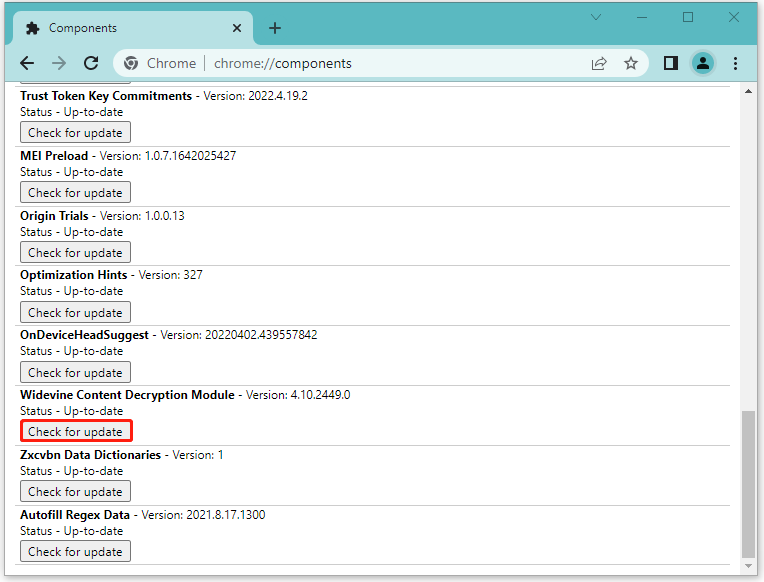 After the update finishes, restart your Google Chrome and try to open Netflix to make sure the error code m7703 1003 has disappeared.
Solution 4: Clear Browsing Data
Google Chrome stores your browsing data while you are visiting websites. If there is any corrupted data of Netflix on your browser, you may receive error code m7703-1003.
On this occasion, you should clear your Google Chrome browser data completely to fix the error.
Step 1: Enter the Settings window in your Google Chrome.
Step 2: Go to Privacy and security and select Clear browsing data at the right side.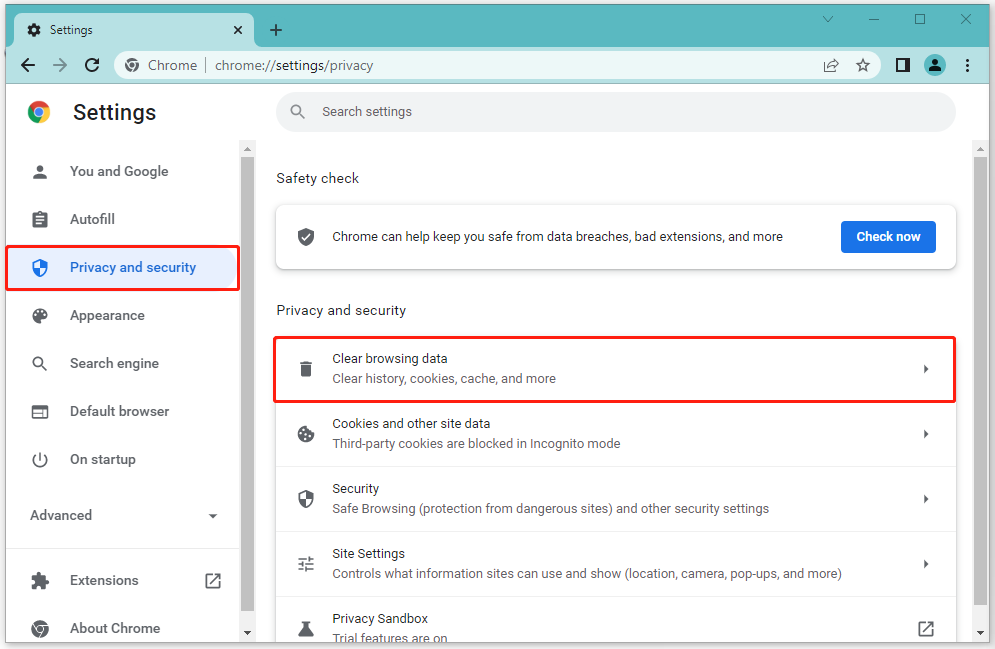 Step 3: In the Basic option, select All time for Time range and then check all the three listed data. Finally, click Clear data to carry out the operation.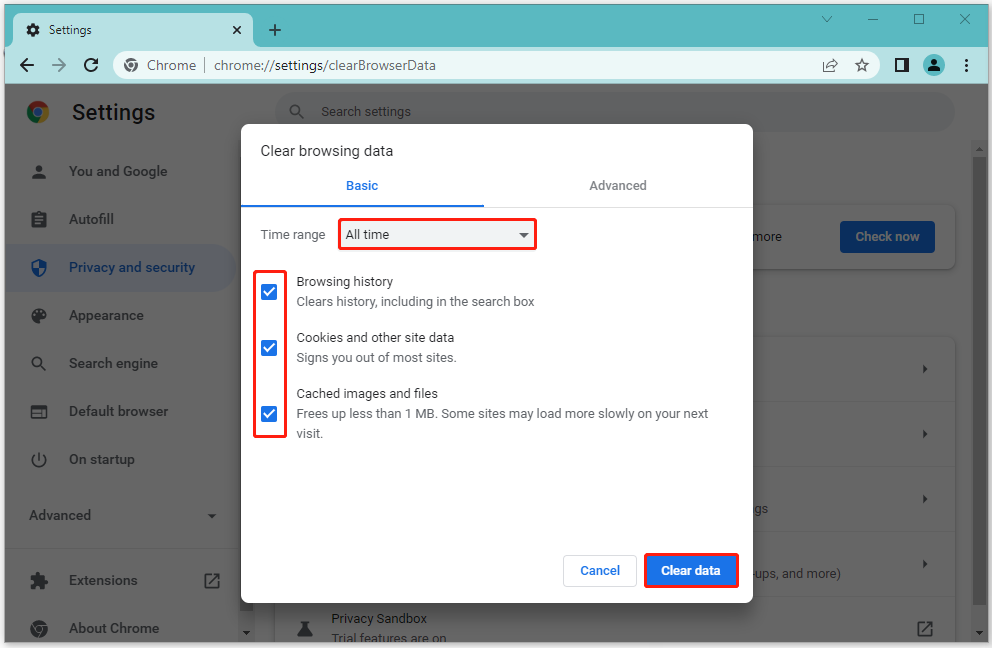 The Netflix error M7703-1003 might be repaired in this way and you can use Netflix successfully again.
Solution 5: Reinstall Google Chrome
If the above solutions don't erase the error code m7703 1003, it is possible that the Google Chrome application is damaged. You are supposed to reinstall Google Chrome to get rid of the error.
These solutions mentioned in this post can help you to fix the error code m7703 1003. Try them to repair the error according to your own situations when you meet the same Netflix error. You can leave your comments in our comment part below if you are still confused with the error code m7703-1003.