Are you using a cloud storage service to store your files or share files with others? Dropbox is one of the most popular cloud storage services. However, users encounter problems sometimes while using this service. In this post, MiniTool Partition Wizard puts together some solutions to "Dropbox won't open".
Dropbox is an online storage service provided by Dropbox, Inc., an American company. It offers features like cloud storage, file synchronization, personal cloud, etc. for users. The Dropbox application is available on various platforms, including Microsoft Windows, macOS, Linux, Android, iOS, etc. It can also be accessed through web browsers.
A lot of users are using Dropbox to store files and share items with others. However, some of them reported the Dropbox not opening issue. It happened sometimes and the Dropbox can't be opened or loaded. The problem on the Dropbox client can usually be fixed by uninstalling and reinstalling the program. If it happens on a web browser, the following fixes might help.
Fix 1: Use Your Browser in Incognito Mode
If your Dropbox won't open files, the first thing you can try is to visit the web browser in incognito mode. Here I take Google Chrome as an example:
Step 1: In Google Chrome, click the three-dot icons to open its menu.
Step 2: Select New Incognito window.
Tip: You can also press Ctrl + Shift + N to enter the incognito mode quickly. On macOS, press Command + Shift + N.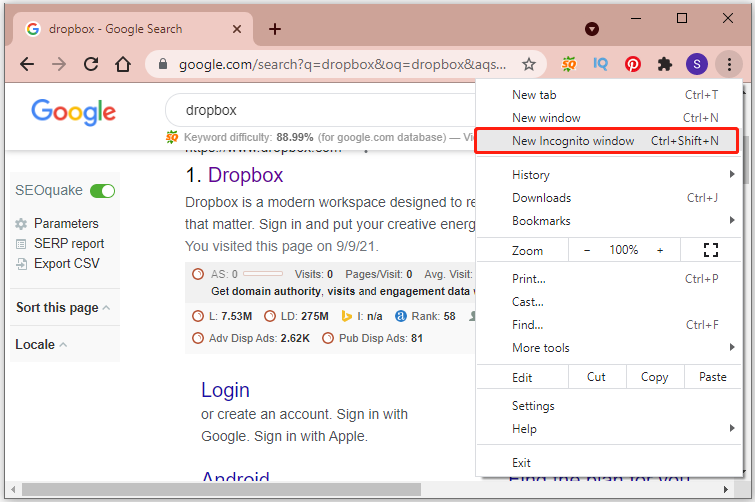 Step 3: Visit the Dropbox service in the pop-up window and log into your account.
Then you can check whether the Dropbox not loading or opening issue has been solved.
Fix 2: Clear Cache
Why won't Dropbox open? Issues related to cache data can be one of the possible reasons. To troubleshoot the problem that your Dropbox won't open, you should also try clearing cache data for your web browser. Here are the detailed steps.
Step 1: In Google Chrome, click the three-dot icon and select More tools > Clear browsing data.
Tip: You can also press Ctrl + Shift + Del to navigate to the Clear browsing data feature quickly.
Step 2: Select a Time range according to your needs. Then check Cookies and other site data and Cached images and files. You can also check other options if you need to.
Step 3: Click Clear data to start clearing cache data.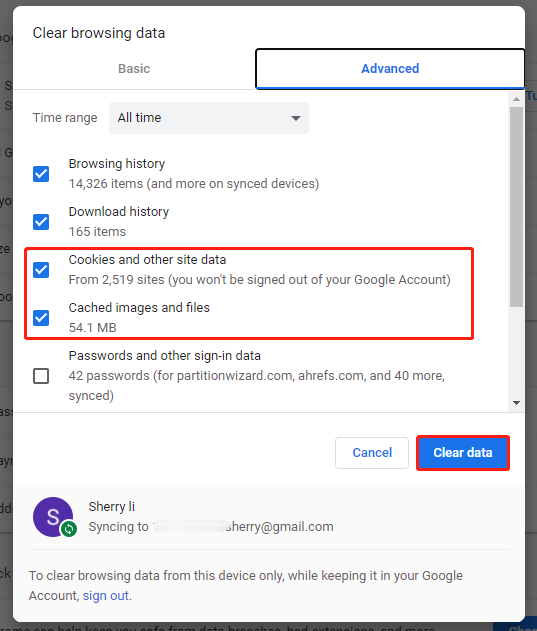 After clearing cache data, you can check whether Dropbox not opening has been fixed.
Fix 3: Disable Interfered Extensions
Some extensions in your web browser might interfere with Dropbox. Therefore, you can also try disabling them to fix "Dropbox won't open".
In Google Chrome, you just need to click the three-dot icon and go to More tools > Extensions to view your installed extensions. You should disable them all and then check whether the Dropbox not opening issue disappears. If it works, you can enable your extensions one by one to figure out the problematic extension.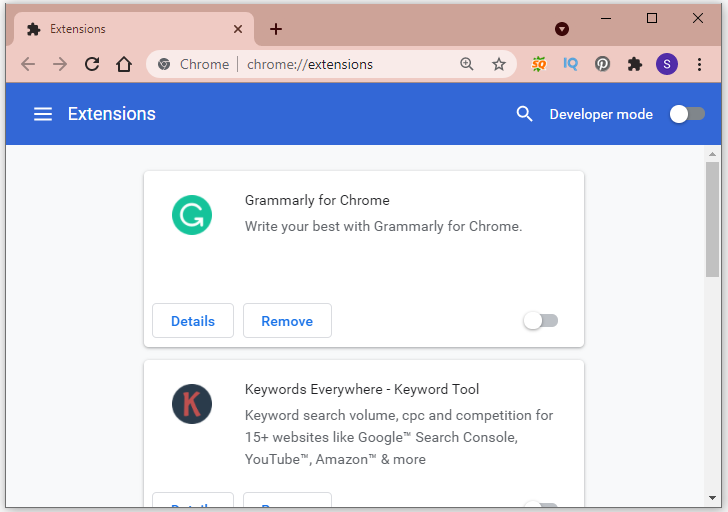 If you find the problematic extension, you can consider removing the extension.
Fix 4: Update Your Browser
To make sure your Dropbox works properly, you might also need to update your web browser to the latest version. You can check available updates by clicking the three-dot icon and going to Help > About Google Chrome.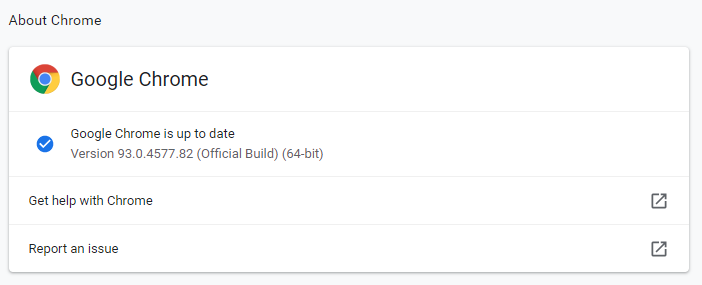 Fix 5: Use a Dropbox Alternative
If you have tried all the fixes you can find but the problem still exists, you might need to try a Dropbox alternative, such as Google Drive, OneDrive, etc.
Now, it's your turn to have a try. Hope one of the above fixes is helpful for you!