Have you encountered the Discord Messages Failed To Load error while you are using Discord? In this post, MiniTool Partition Wizard offers you several available troubleshooting methods. You can have a try.
Discord is one of the most widely used free voice, video, and text chat applications, designed for gamers to communicate with each other. However, many users complained that messages were not loading on their Discord and received an error message that said: "Messages Failed To Load".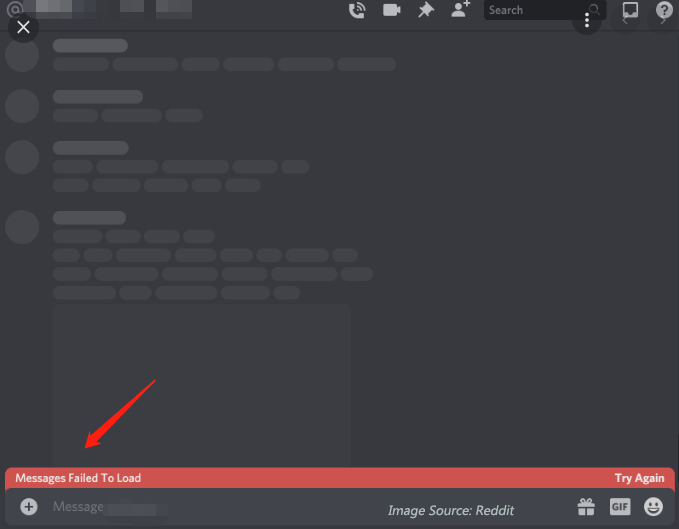 There may be different reasons why individuals receive the "Failed To load message" error on Discord. Here are some potential causes of this error:
Some temporary issues or glitches with the Discord app. In this case, restarting the application should help you solve the problem.
This error can also be caused if Discord's current Server State is down.
Internet connection is weak or unstable. So, make sure you use a stable, reliable, and optimized internet connection to fix bugs.
The Discord app is not updated and you may be facing the bug at hand. In this case, please update your Discord app.
You will get this error if you are blocked from typing or viewing messages on Discord.
This issue can also be caused by a corrupt or incomplete installation of the Discord app. So, you can try reinstalling the app to fix the error.
Based on the above, you can try a suitable fix to get rid of the "Discord Messages Failed To Load" error.
Way 1: Restart Discord
The easiest fix for "Messages Failed To Load Discord" is to restart your Discord app before trying the methods below.
First, close the Discord app by opening the Task Manager and ending all Discord-related processes. After that, restart the app and check your messages. If the problem isn't resolved, you can try the next possible fix to fix it.
Way 2: Check Discord's Server Status
You may face this issue if Discord's servers are down or undergoing maintenance or some other technical issue. So, you should try to check Discord's server status and make sure it's up and running. To check the current status of the Discord server, you can click here.
Way 3: Check Your Internet Connection
Another reason for "Discord Failed To Load Messages" could be your internet connection. If you are using unstable or low bandwidth internet, you may experience the "Discord Messages Failed To Load" issue. So please check and optimize your internet connection.
If you have some internet issues on your PC, try troubleshooting network and internet issues.
Way 4: Update Discord
Like all other apps, discord is updated frequently. These updates contain bug fixes, features, and more. If there is an update discord cannot respond. This is because it requires the latest version of the app to function properly.
When Discord is updated, the icon is usually displayed in the upper right corner of the screen. You can just click the icon and the update will be installed and Discord will restart.
Also read: Discord Not Opening? Fix Discord Won't Open with 8 Tricks
Way 5: Switch Text Channel
There are different text channels on the Discord server, such as the voice channel. Sometimes the channel may crash or have other problems.
You can fix this by changing the channel. You can try moving from one text channel to another. Depending on the main focus of the server, there are different text channels for different topics. So, if something goes wrong with a particular text channel, changing or switching to another text channel might fix the problem.
Way 6: Use a Different Platform
Discord is available on different platforms, including Windows, macOS, Linux, iOS, iPad, Android, and web browsers. Therefore, you can try to view the messages on Discord on different platforms.
Way 7: Make Sure You Are Not Banned
It's also possible that "Discord Messages Failed To Load" for you because you've been banned. Discord has its own set of rules that users must follow to continue using the platform. So, make sure you are not blocked from viewing your messages or joining voice chats.
In many cases, the ban is temporary and you may not receive the same notice. Therefore, you can try to contact the Discord support team for information about bans. If you find that your account has been temporarily banned, please wait for the ban to be lifted.
However, if you still can't see your messages on Discord, you can try using a VPN or reinstall discord.