Some Call of Duty: Warzone users are experiencing the DEV ERROR 5523 that comes up as a simple dialogue box when the game starts. How to get rid of this error code? Luckily, this post from MiniTool Partition Wizard will tell you how to fix Warzone DEV ERROR 5523 on Windows 10.
The Call of Duty: Warzone game is quite popular with game lovers, but its error code like DEV ERROR 6066, DEV ERROR 6634 are very annoying. However, today we are going to fix another error code: DEV ERROR 5523. If you have this error, please keep reading!
Method 1: Run the Game as an Administrator
According to some users who have encountered the DEV ERROR 5523, trying to run Call of Duty: Warzone as an administrator may get rid of this error code. Here is how to do that:
Step 1: Locate your game folder and then right-click the executable file on your computer to choose Properties.
Step 2: Switch to the Compatibility tab and check the Run this program as an administrator option. Then, click the Apply button and continue to click OK.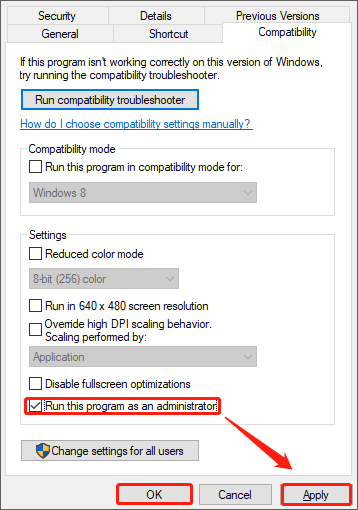 Once done, it is time to check if you still receive the DEV ERROR 5523.
Method 2: Disable and Re-enable Microphone
Besides, game updates may mess up the default communication device in the voice chat settings, which may trigger the Warzone DEV ERROR 5523. In this case, you need to disable and re-enable the microphone to solve this problem. Follow the steps below to do that:
Step 1: Click the Start button at the lower-left corner of your screen, click the Settings icon, and then choose the System category.
Step 2: In this window, choose Sound on the left sidebar. Then, switch to the right side and click Sound Control Panel.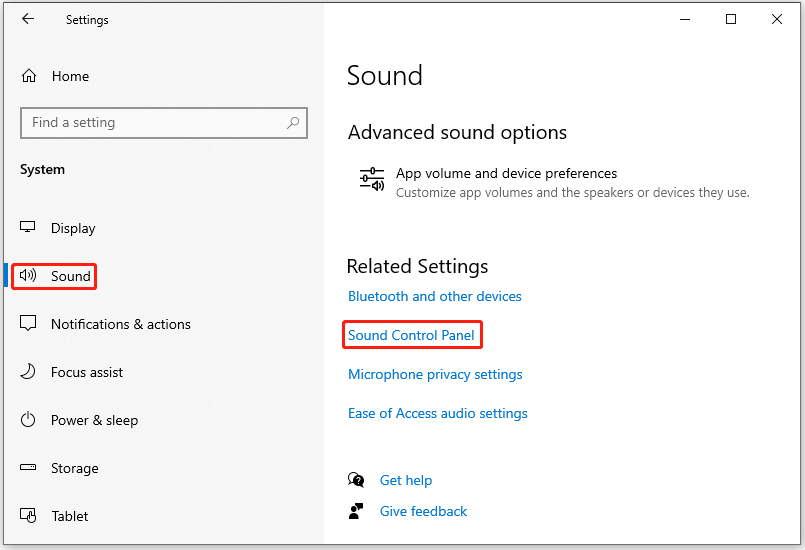 Step 3: Under the Recording tab, right-click the Microphone you are using and choose Disable.
Step 4: After that, launch the game and navigate to Options > Audio. Under Voice chat and Voice chat device, make sure that it is set to Default System Device.
Step 5: Exit the game and go to the Sound settings again to enable your Microphone.
Once you have finished all the steps above, you can check if the COD DEV ERROR 5523 is fixed.
Method 3: Disable Overlay Apps
If the above two methods do not work, another possible method to fix Warzone DEV ERROR 5523 is to disable Overlay apps (such as Discord, NVIDIA, Xbox Game Bar, etc.) It seems that some overlay apps that run in the background may cause certain problems. Therefore, you need to:
Please note that you should disable any other overlay programs running in the background, such as MSI Afterburner, Fraps, Bandicam, or any other third-party overlay apps.
In addition to the above methods, you can also try to run System File Checker or reinstall your graphics card driver to fix the COD DEV ERROR 5523 issue.
That's all about how to fix Call of Duty Warzone DEV ERROR 5523 on Windows 10. If you have any questions about this topic, please leave them in the comment zone and we will try to answer them as soon as possible.