In this post, MiniTool Partition Wizard puts together some solutions to Warzone Dev error 6634. Please note that this error could happen due to various factors. And to solve the problem, you might need to try them one by one.
Call of Duty: Warzone is a free video game available on many platforms, including Microsoft Windows, PlayStation 4, PlayStation 5, Xbox One, and Xbox Series X/S. It is one of the Call of Duty: Warzone series.
Unfortunately, some users encountered Warzone Dev error 6634 while playing the game, especially on Windows PCs. There are various factors that can lead to this error but don't worry. When you receive the error, you can try the following solutions one by one to solve it.
Solution 1: Update the Graphics Card Driver
Outdated or corrupted graphics card driver is a common reason for a lot of video game issues, including the Warzone Dev error 6634. To solve the problem, you can try updating your graphics card driver.
Tip: In addition, you might also need to install all accumulated Windows updates which usually contain bug fixes or improved performance.
Step 1: Right-click the Start button and select Device Manager.
Step 2: Expand the Display adapters category. Then right-click your graphics card and select Update driver.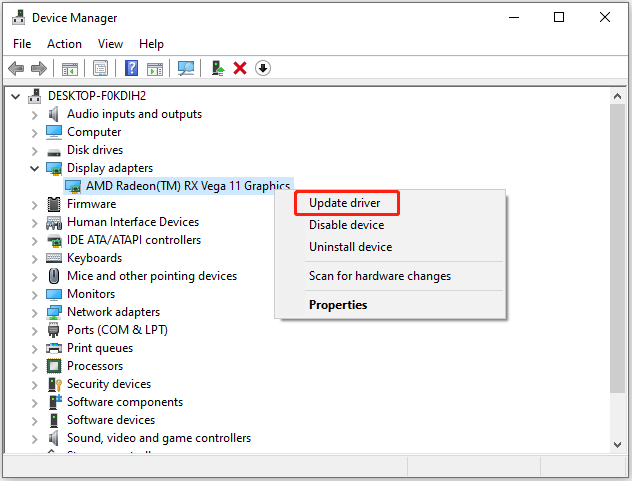 Step 3: On the next page, select Search automatically for updated driver software and follow the on-screen instructions.
Wait until the latest driver software is installed successfully and restart your computer. Then you can run Warzone again and check whether the Dev error 6634 has been fixed. If it pops up again, you should move on to the next solution.
Solution 2: Scan and Repair Corrupted Game Files
The 6634 Dev error in Warzone can also be caused by corrupted or missing game files. The Blizzard Battle.net Launcher can help you scan and repair the game files. And here are the detailed steps:
Step 1: Exit Warzone and open the Blizzard Battle.net application.
Step 2: Go to the game list and select Call of Duty: Warzone. Then click the Settings icon for the game.
Step 3: In the pop-up menu, select the Scan and Repair option.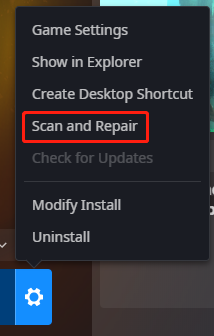 Step 4: On the following page, click the Begin Scan button.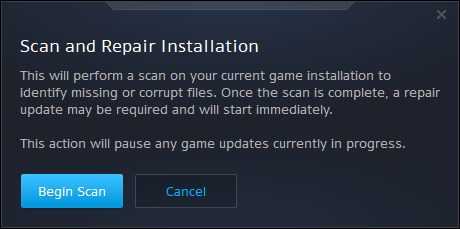 Then you just need to wait until the scanning and repairing process is finished. After that, you can try playing the game and check if it works properly.
Solution 3: Restart Shaders in the Game
"Shaders" is a feature available in Warzone settings. Some users have solved the problem by restarting Shaders. It is easy to operate and you can also have a try.
Step 1: Go to Options in Warzone.
Step 2: Navigate to the GRAPHICS tab and click the Restart Shaders Installation option.
Step 3: On the pop-up window, click the RESTART button to confirm the operation.
Solution 4: Try Another Account
It has been reported that Warzone Dev error 6634 only happens to certain accounts. To troubleshoot the problem, you can try to log into another account and check whether the problem disappears.
You can also try to contact the customer service support of the game to look for more solutions. If you have any ideas, you can share them with us by posting them in the following comment zone.