Do you want to optimize the management of your Dell monitors? Dell Display Manager can help you do that easily. To know more information about Dell Display Manager download, installation, and supported models, read this post of MiniTool now.
Dell Display Manager Overview
Before you download Dell Display Manager, it's necessary to have an overall understanding of this software. Here we summarize the following several frequently asked questions.
What Is Dell Display Manager
What is Dell Display Manager? It is a comprehensive display management tool for Dell monitors. With the Dell Monitor software, you can enjoy optimal screen experience, effective display management, and easy multitasking.
Now, more new features have been released for Dell Monitor Manager to further enhance access and usability. For example, an IT manager can be able to manage and control Dell displays remotely for improving overall productivity.
What Monitors Does Dell Display Manager Support
Can the Dell Display Manager application work with other monitors? The answer is "No". Dell Monitor Manager only works with Dell-branded monitors and is not applicable for laptops. In addition, it can support more than 2 Dell monitors (up to 16 monitors). To know more details, you can click here to see all monitors that the Dell Monitor software supports.
What Operating System Does Dell Display Manager Support
What OS does the software support? According to the information from the official website, the Dell Display Manager application can work with Microsoft Windows OS, including Windows 11/10/8/8.1/7. It also works with Apple macOS (10.14, 10.15, 11, and 12).
How to Download & Install Dell Display Manager for Windows 10/11
How to download Dell Display Manager Windows 10/11? There are 2 main parts. This first part is to check your Dell Service tag/product ID/model, and then get the Dell Display Manager download package according to your model.
Part 1. Check Your Dell Service Tag/Product ID/Model
First of all, you need to check the Dell Service tag so that you can get the right package of the Dell Display Manager. If you don't how to find that on Windows 10/11 PCs, you can refer to the quick guide below:
Step 1.  Type cmd in the Search box, and then right-click the Command Prompt app and select Run as administrator. Then click on Yes to confirm the admin access.
Step 2. In the elevated Command Prompt window, type the following command and hit Enter. Then the Dell service tag should be displayed. Write them down so that you can download Dell Display Manager Windows 10/11 later.
wmic bios get serialnumber
Part 2. Dell Display Manager Download and Install Guide for Windows 10/11
Now, you can follow the guide below to download and install Dell Display Manager for Windows 10/11.
Step 1. Click here to open the Dell support webpage.
Step 2. Enter the Dell Service Tag, Dell EMC Product ID, or Model of your Dell monitor in the box and click on Search. Alternatively, you can click on Browse all products and manually select your Dell monitor from the catalog.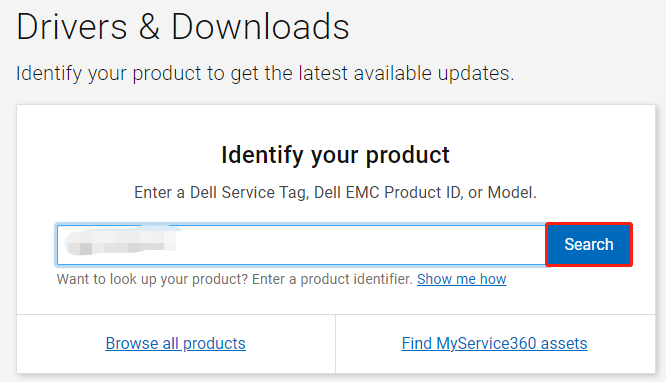 Step 3. Select the operating system that your computer is running from the drop-down menu. Then you should see a list of recommended Dell drivers and applications, select Dell Display Manager Application, and click on Download.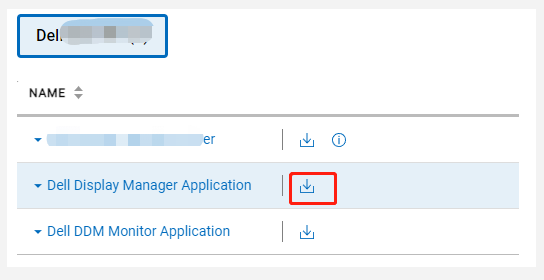 Step 4. Locate the ddmsetup.exe file, and then double click it to run the file and follow the on-screen instructions to complete the DDM installation.
Step 5. Once installed, restart your computer and check if you can use the Dell Display software normally.