As the 4th game in the main series of Counter-Strike games, Counter-Strike: Global Offensive has obtained great popularities among game lovers since its release in 2012. Today, we will talk about the crashing issue of CSGO game.
Actually, CSGO crashing issue has been reported for a long time, and plenty of patches and updates have been released to fix the issue. However, some players are still experiencing this problem when they are launching the game or loading a map. If your CSGO keeps crashing, you can try fixing the issue with the following solutions, instead of just waiting for the official patches.
Fix 1: Close Background Programs
Some programs running in the background might interfere with the process of CSGO game for certain reasons, including incompatibility and using too much resources. So, before you play the game, please make sure you've closed all the unnecessary background programs, including antivirus that has been proven to be a reason for the issue.
To close background programs, you need to:
Step 1: Press Ctrl + Shift + Esc to open Task Manager.
Step 2: Under the Processes tab, right-click an unnecessary program and choose End task.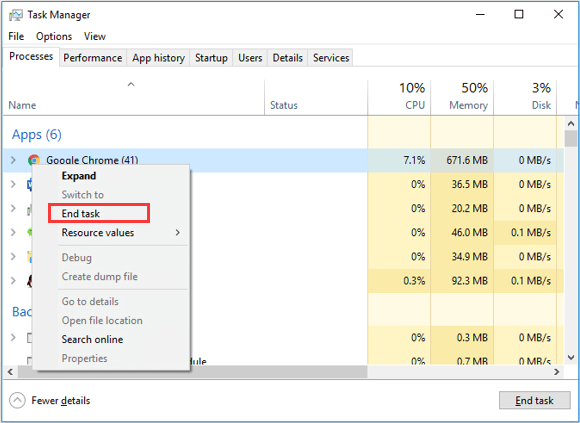 Step 3: After closing all the unnecessary programs, restart your CSGO to check if you can play it properly.
Fix 2: Verify Integrity of the Game Files
If CSGO crashes on startup, chances are that certain critical files related to the game gets corrupted or missing. In this case, you can go to verify integrity of the game files in your Steam client. It is easy to operate and you can refer to the steps below.
Step 1: Open your Steam and go to LIBRARY.
Step 2: In the list of games, right-click Counter-Strike: Global Offensive and choose Properties.
Step 3: Switch to LOCAL FILES and click VERIFY INTEGRITY OF GAME FILES.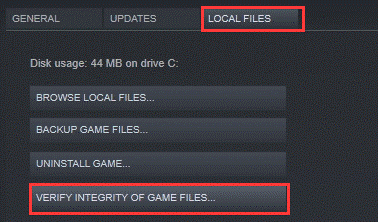 After the process of verification is finished, restart your Steam and launch the game to check if the CSGO crashing issue is fixed.
Fix 3: Launch CSGO in -autoconfig Mode
Alternatively, you can also choose to change the launch option for the game to make it run in -autoconfig mode. Some players have successfully resolved issue in this way.
Step 1: Open the Properties of your CSGO in Steam according to the steps in Fix 2.
Step 2: Under GENERAL tab, click SET LAUNCH OPTIONS button.
Step 3: In the pop-up window, clear the current launch option, input -autoconfig and click OK to save changes.
Then, you should be able to play the game in -autoconfig mode.
Fix 4: Update Graphics Driver
Corrupted or outdated graphics driver could also lead to CSGO crashing issue. To fix the problem in this case, you have to update your graphics driver.
You can complete the operation in Device Manager and the detailed steps are listed below.
Step 1: Right-click the Start button and choose Device Manager.
Step 2: Right-click your graphics driver under Display adapters category and choose Update driver.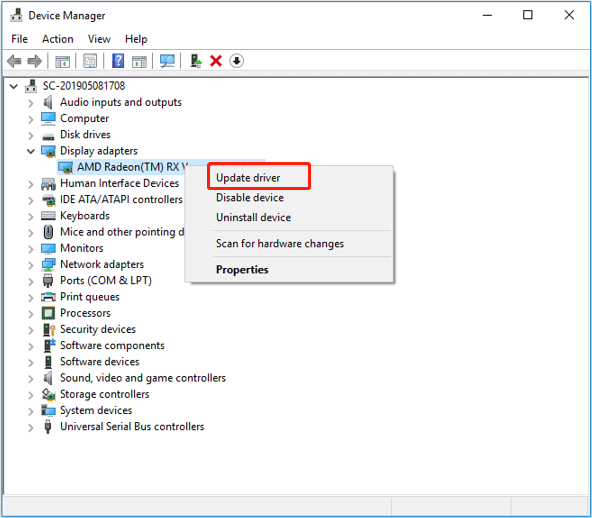 Step 3: Choose Search automatically for updated driver software option. Then, your Windows will search your computer and the Internet for the latest driver software for your device.
If any driver updates are found, follow the onscreen instructions to install them. If Windows cannot find updates for you, you can visit the official website and download the latest version of the driver.
Fix 5: Remove the Recently Installed Windows Update
Here is a fact that sometimes CSGO crashes on startup after players update their Windows. It is possible that a certain Windows update altered certain in-game settings of CSGO. If you encounter CSGO crashing issue right after you update Windows, you can try removing the recently installed update.
Step 1: Press Windows + S, input control panel and click the search result to open it.
Step 2: Navigate to Programs > Programs and Features and click View installed updates in the left pane.
Step 3: Among the installed Windows updates, choose the latest installed one and click Uninstall to remove it according to the given instructions. You can scroll to the right to see the date when these updates were installed.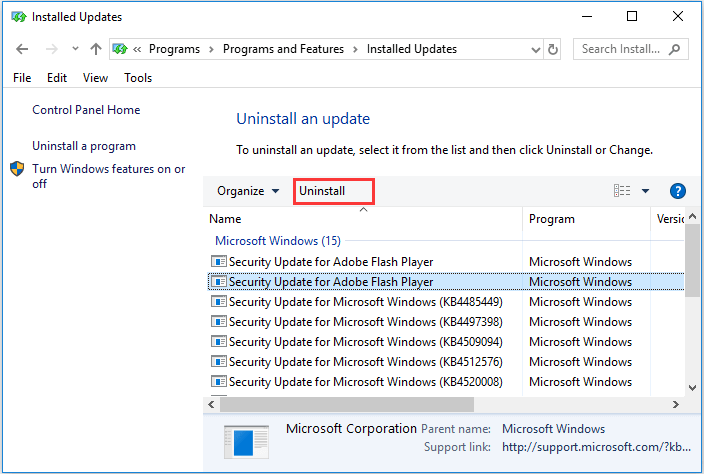 Hopefully, you can fix CSGO crashing issue effectively with the above methods and enjoy the game again.