Discord cache generates with the existence of every image, video, and amusing GIF on this app. It can consume your space quickly. Hence, it is necessary to clear Discord cache regularly. How to delete Discord cache? MiniTool will tell you how to do in this article.
Why Do You Need to Delete Discord Cache
Discord is one of the few apps that can produce lot of cache data. Discord cache comes into being with every image, video, and emoji you send and receive on this program. Given to that fact, it can occupy your disk space at a rapid speed.
Then you may encounter low disk space error, PC unresponsive, or other annoying issues. Hence, you are recommended to clear Discord cache on a regular base. Moreover, your server may be bothered because of the saved Discord cache.
Generally speaking, Discord will save images to your cache even if you have deleted them. Based on that fact, the criminals can harass a server you are utilizing by sending illegal or disturbing images.
According to the above information, you can find the importance of deleting Discord cache. How to delete Discord cache? Here are detailed steps for you.
How to Delete Discord Cache
As you know, Discord is available on various systems like Windows, Mac, Linux, Android, etc. The steps to clear Discord cache vary on different devices. Hence, we will divide this section into several parts.
Clear Discord Cache on Windows
You can find and clear Discord cache on Windows by following the steps below.
Step 1: Press Windows and E keys to open the File Explorer and then type %appdata%\discord in the file path box.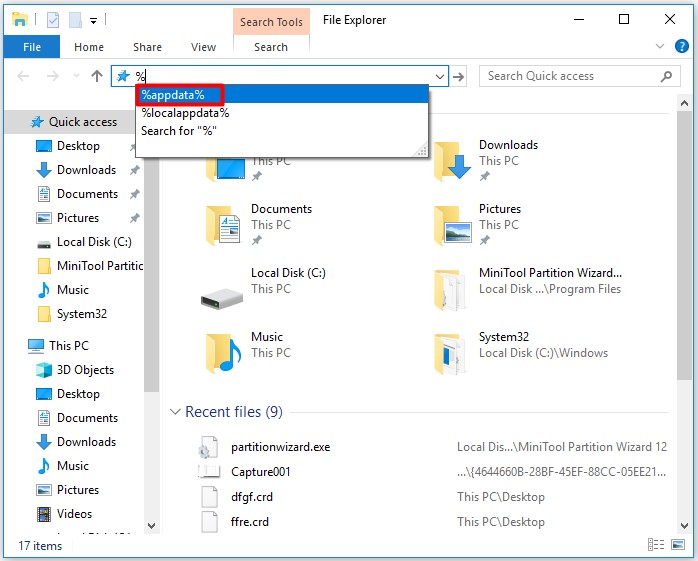 Step 2: Then find the Discord AppData directory in the prompted window. After that, locate the Cache, Code Cache, and GPUCache folders. Right click on each of them and click the Delete option.
Step 3: Then exit the File Explorer and open the Recycle Bin. Navigate to the Manage tab and click Empty Recycle Bin. If you receive a confirmation window, click Yes to allow the operation.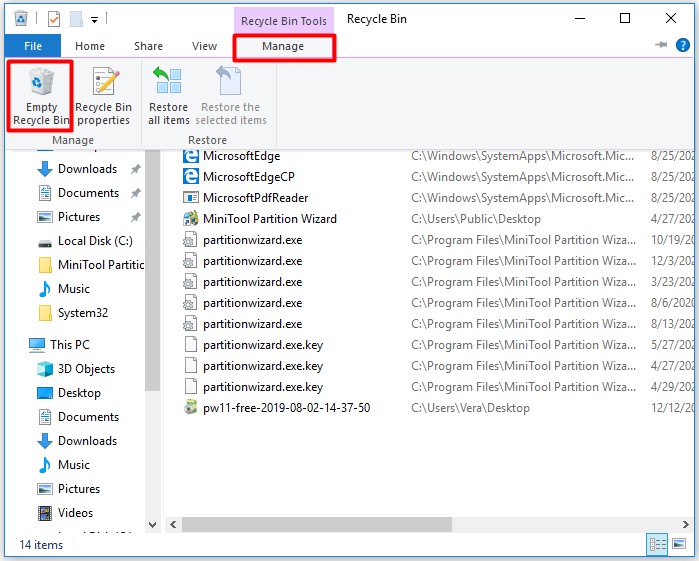 Clear Discord Cache on Web Browser
The Discord cache will be stored to your browser's cache folder when you use it in a browser. In this case, you need to clear Discord cache by clearing your browser's cache. Here we take clearing Chrome cache as an example.
Step 1: Press Ctrl + Shift + Del keys at the same time to open the Clear browsing data window.
Step 2: In the elevated window, choose the Cached images and files checkbox and click on the Clear data button to start the operation.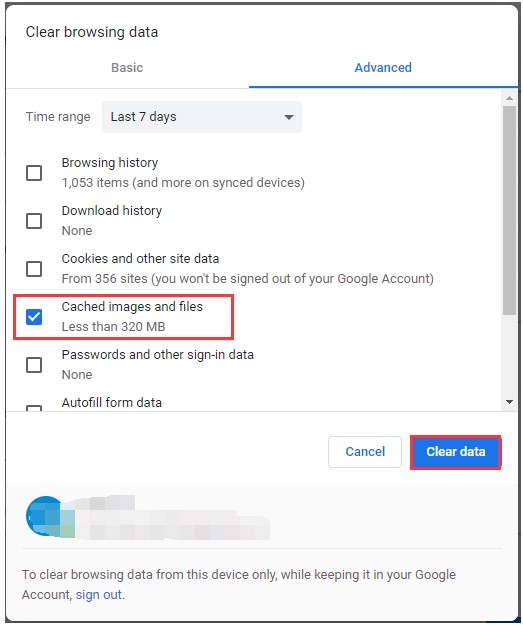 Clear Discord Cache on Android
To clear Discord cache on Android, you can follow these steps.
Step 1: Open the Settings of your device.
Step 2: Then scroll down the menu to find and tap Apps.
Step 3: Find Discord from your installed programs that are listed under Apps.
Step 4: Click on Discord to view its App information. Here you can see how much storage the app is currently using. Click Storage to access more options.
Step 5: In this window, click Clear cache to delete it.
Clear Discord Cache on iPhone
Deleting Discord cache on iPhone or iPad seems more direct. You don't have to execute various steps. But you need to remove the app from your device. By doing so, any cache files will be deleted.
You can do it by tapping Settings > General > iPhone (iPad) Storage > Discord. Then click Delete App. After that, go to the official website of the App Store and reinstall Discord.