Summary :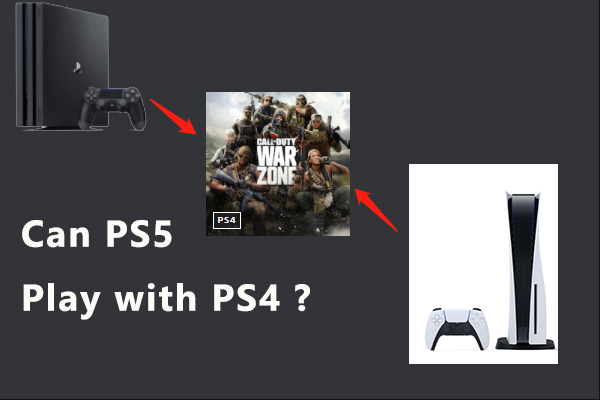 PS5 is a quite popular game console. Can PS5 play with PS4 players? This might mean a lot if you are playing PS5 while your friends play games on PS4 consoles. Here, MiniTool Partition Wizard provides you with a tutorial and you can figure out the question.
Quick Navigation :
About PS5
The PlayStation 5 (PS5) is a video game console that is quite popular among game lovers. It was released in November 2021 worldwide. Generally, it has more powerful hardware and better performance compared with PlayStation 4 (PS4).
As the successor to the (PS4), PS5 allows users to play most PS4 games on the console, except TT Isle of Man – Ride on the Edge 2 and Shadwen.
The PS5 backward compatibility with PS4 games is definitely good news. Users can even transfer their digital games from a PS4 console to a PS5 console using Wi-Fi data transfer or a compatible PS5 external hard drive.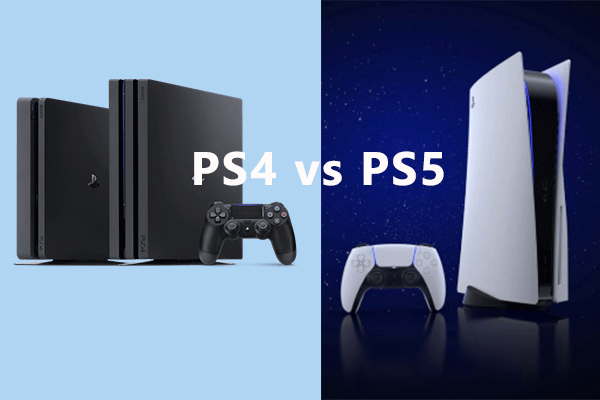 Are you wondering which one is better, PS4 or PS5? Don't worry. In this post about PS4 vs PS5, you will figure out their differences and which one to choose.
Can PS5 Play with PS4?
Another common point of concern is whether PS5 users can play remotely with a friend who plays games on the PS4 console. Here is a question from Reddit:
Can PS5 players play with PS4 players? Hi, if I got a PS5 and my friends still use PS4 can I still party chat with them and play games with them? Thanks!
Can PS5 play with PS4 or can PS4 play with PS5? The answer is yes as long as the game you are playing is supported on both consoles and it provides the cross-play feature.
Cross-platform support is becoming more and more important in video games, as there are a lot of popular multiplayer games that are available on various game platforms. Nowadays, a lot of AAA games at least partially support cross-platform features.
In the following contents, some cross-platform games that PS5 can play with PS4 users are listed below. If you want to know whether you can cross-play a game with your friends, you can have a check. Some of them can also be cross-played on Xbox One, Switch, PC, or Nintendo Switch.
Destiny 2
Call of Duty: Black Ops Cold War
Call of Duty: Warzone
Borderlands 3
Minecraft
Marvel's Avengers
Chivalry 2
Dead by Daylight
MLB The Show 21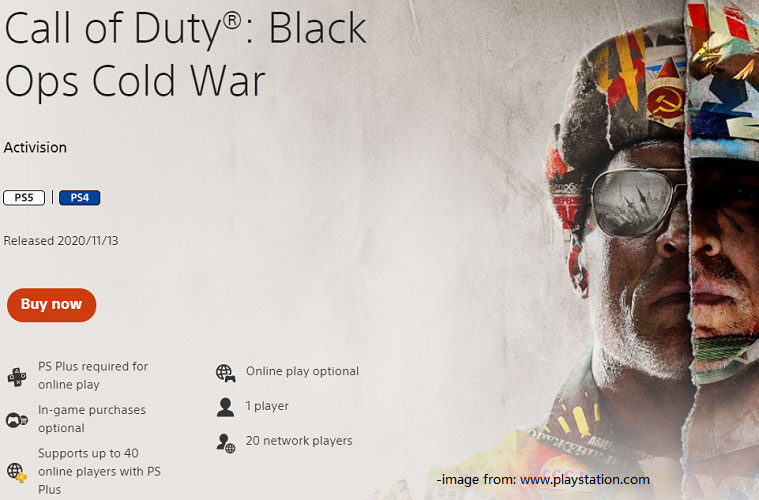 If you don't know whether your game supports a cross-play feature between PS5 and PS4, you can try sending an invitation to your friend to verify it.
Generally, if a game supports cross-gen play across the PS4 and PS5, you will be able to send or receive invitations to or from your friend. And when you receive an invitation to join a game session, the notification will show which platform the game supports. If there is no PS4 version for a PS5 game, your friend won't receive the invitation.
The developers are keeping updating their games and you can expect that more and more games might be able to be cross-played between PS4, PS5, and other game consoles. By the way, Sony announced that there are over 25 upcoming PS5 games in development. If you are a PS5 games lover, you might be excited about this news.