Xbox Elite Controller Series 2
With Xbox Elite Controller Series 2, you can play games on Xbox One wirelessly. This controller will give you a great feeling to hold and use because it has flexible thumb sticks and wrap-around rubberized grip. You need to pay $179.99 to buy one on Amazon. It is relatively expensive among all the best buy Xbox One controllers.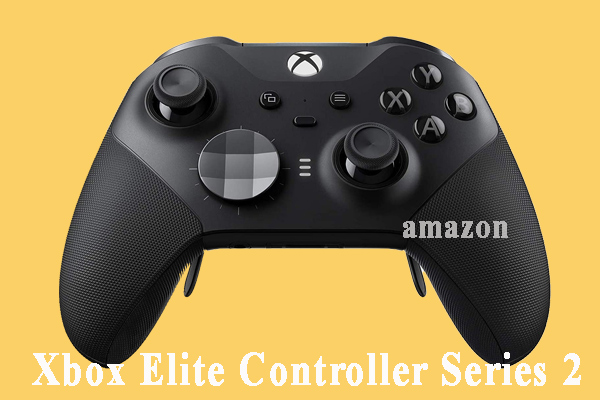 You can use the controller for a long period for its sturdy design. It is the newest incarnation of the professional grade controller in Microsoft. You can play games like a professional player with over 30 new ways. Besides, this series adds Bluetooth into the Mix so that you can pair with Windows 10 PC easily.
Pros:
Fashionable design
More ways to customize: button mapping, exclusive configuration options
Bluetooth
Can change sticks and D-Pad
Cons:
Relatively expensive
Not compact and lightweight enough
Microsoft Xbox One Controller
Microsoft Xbox One controller is the most cost-effective one among the 5 best Xbox One controllers. You just need to pay $50 to buy one on Microsoft Store. With the Bluetooth edition, the controller can work friendly with your PC. Well, you can also choose a wired one if you like.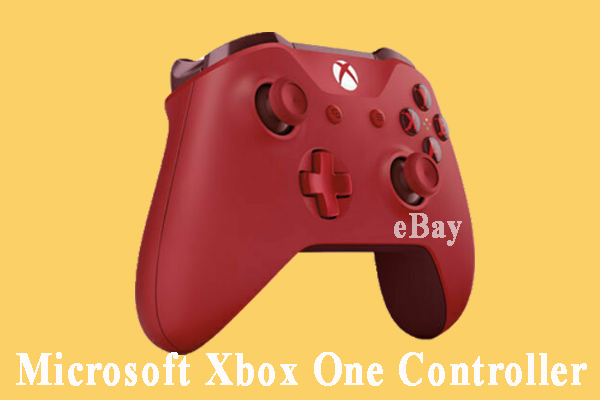 Compared with the Xbox Elite, it is comfortable to use for hours since this controller is small and lightweight. If you don't like using the AA batteries, you can transform the charge kit available into a rechargeable controller. Besides, here are perfect color combos for you.
Pros:
More customized color combos available
PC-friendly Bluetooth
Great price
Cons:
Need to pay extra money for the rechargeable controller
Lifespan is not as long as an Xbox Elite
Razer Wolverine Ultimate Edition
If you are a big fan for the wired Xbox One controller, Razer Wolverine Ultimate Edition is a great choice. It should be one of the best wired Xbox One controllers. The fully customizable feature makes Razer Wolverine Ultimate become so distinctive among all the standard controllers.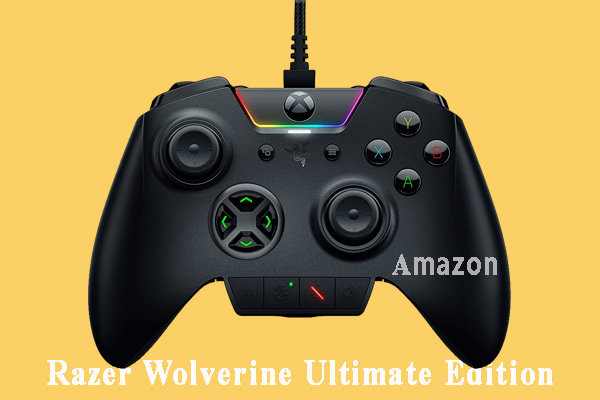 It will cost you around $150. The controller has built-in hardware audio controls down the button, an RGB lighting around the Xbox button and paddles on the rear. These paddles can be mapped to your own customized layout.
Pros:
Suitable for competitive players
Long enough braided cable
Integrated audio controls
Customizable paddles and buttons
Cons:
Relatively expensive
No options to use wirelessly with PC
Hyperkin Duke Wired Controller
Hyperkin Duke Wired controller should be the best choice for retro fans. With the price of $39 at Amazon, it is an absolute inexpensive one among the best buy Xbox One controllers. It is a sort of classic Xbox controller, which gives you a great gaming experience.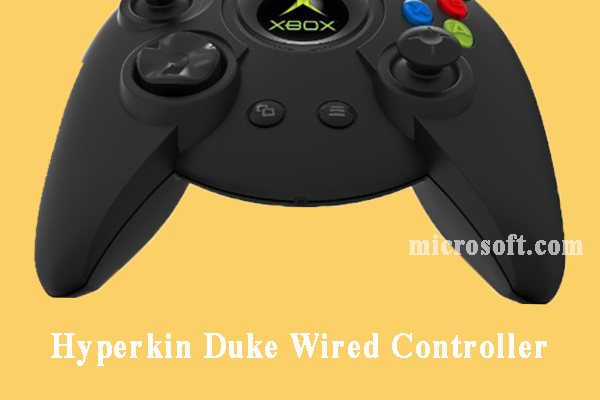 This controller has been optimized with several modernizing refinements including its shoulder buttons and 3.5mm audio. Besides, there is a graceful OLED display with the Xbox boot animation in the center.
Pros:
Best choice for retro fans
Modernized with headset jack
A nice touch with OLED display
Cons:
Larger than other standard Xbox controllers
Only wired choice
Thrustmaster TS-XW Racing Wheel
Thrustmaster TX Racing Wheel was designed to meet the needs of these virtual racers. With the price of $700 at Amazon, this controller is the most expensive one among the 5 Xbox One controller best buys. According to the cooperation with Sparco, the TS-XW designed the actual racing wheel with 2 large paddle shifters.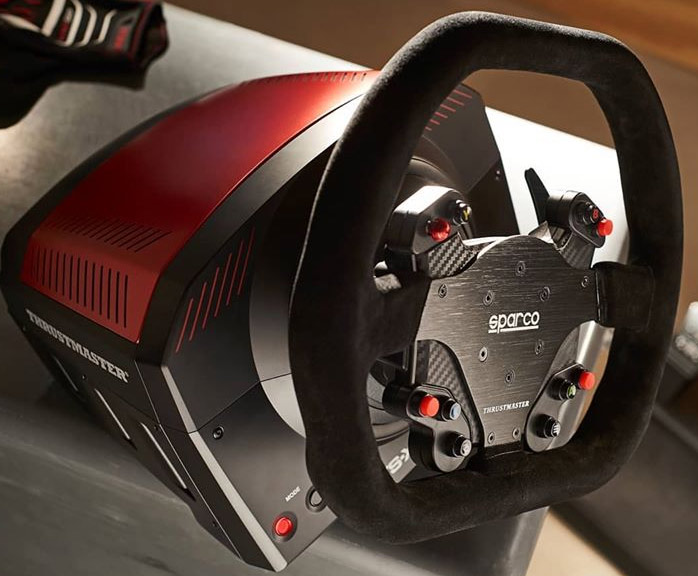 –image from https://shop.thrustmaster.com/
With this wheel controller, you will enjoy a vivid gaming experience. Its pedals are flexible to adjust and you can even swap out the wheel itself to use on the same base. In addition, you can perform it with 1080-degree rotation and alter it to a customized value.
Pros:
Realistic gaming experience
1080-degree rotation
Cons:
Right now, 5 best Xbox One controllers are introduced to you. I really hope the above information can help you make a best choice.