Summary :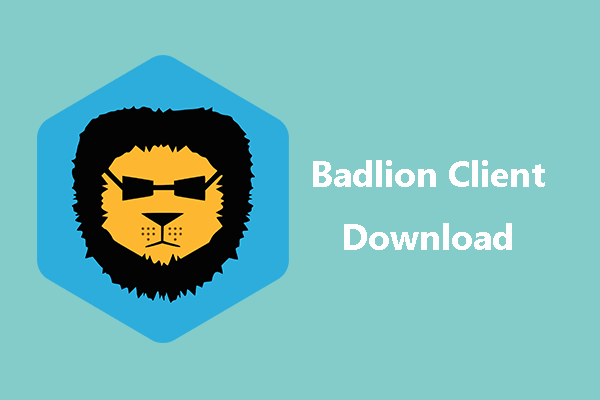 Do you know Badlion client? What is Badlion client? How to download Badlion client? This post from MiniTool Partition Wizard introduces this Minecraft launcher and offers you the guide on Badlion client download and installation.
What Is Badlion Client
Badlion client is a free Minecraft launcher application that can enhance your player experience. This launcher is not a hacked client and is a PvP client that is allowed on most Minecraft servers because it has anti-cheat built in and is server friendly! But you should note that this launcher may be against sp614x's license.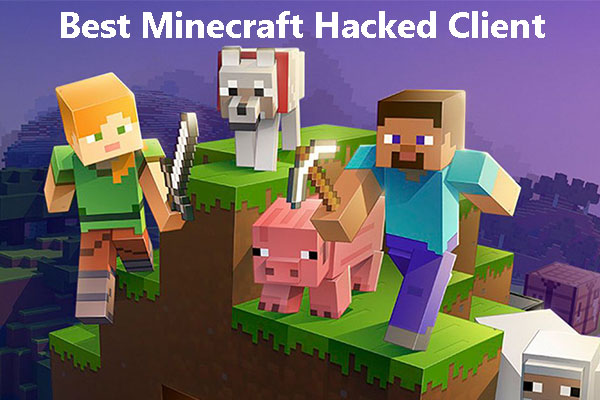 This post introduces 5 best Minecraft hacked clients and offers you the general guide on how to install a Minecraft hacked client.
Tip: sp614x is a Minecraft modder, known for developing OptiFine, OptiFog and Magic Launcher.
Many people like using this launcher, and it has nearly 12 million downloads. This launcher has some wonder features, for example:
Anticheat feature: Minecraft Badlion client can prevent cheating in the game and continuously scan for any signs of cheating like X-Ray, double click and fire buttons, and so much more. In addition, multiple popular servers (gommehd.net, for example) are partnered with Badlion Client to prevent cheating.
FPS boost: Badlion client has a free built-in FPS booster. It works throughout single-player, multiplayer, and realms to provide players with the best frame rate possible at all times.
Built-in mods: The Badlion Client is embedded with up to 50 popular mods, including Waypoints, AutoFriend, Clan Wars, Crosshair, etc. Players can fiddle with these mods and settings and find out their favorite combination. It is also Optifine compatible and many people may use it as a substitute for the Optifine.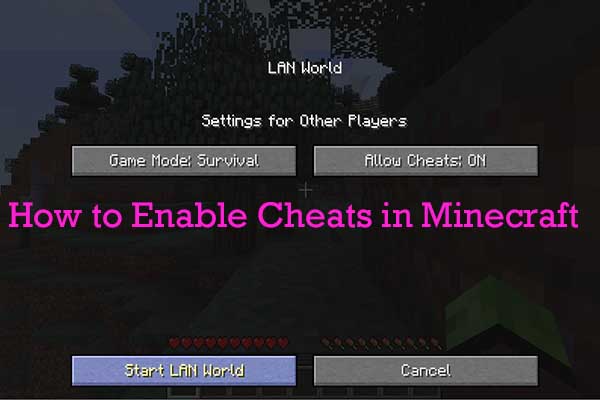 How to enable cheats in Minecraft? If you are still bothered by this question, you can read this post. It tells you how Minecraft turn on cheats.
Badlion Client Download and Installation Tutorial
How to download Badlion client? Badlion client is available for Windows, Mac, and Linux. Here, I will offer you the Badlion client download and installation guide on Windows.
Step 1: Go to the Badlion client official website. Click Windows Download button.
Step 2: After the Badlion download is completed, double-click and open the installer. Read through the EULA and click I Agree. Next, you will be taken to a new page where you can click Install.
Step 3: After the installation process is completed, mostly, the client will open automatically. Now, you should log to Badlion, but this requires a Badlion account bonding with your Minicraft account. Click Register now and follow the instructions to operate.
Step 4: After logging into Badlion client, in the Play tab, under MC Settings, you can choose Minecraft version, and decide whether to enable Optifine and BLC3. Click Settings icon, you can configure more settings like Allocate RAM, resolution, etc.
After all is done, you can then launch the game to play.
How to Fix the Friends Can't Connect to Minecraft Server Issue?
Bottom Line
What's your opinion about Badlion client? Do you use this client and why do you use it? If you refuse to use this launcher, please also tell us the reason. I will appreciate that.