Summary :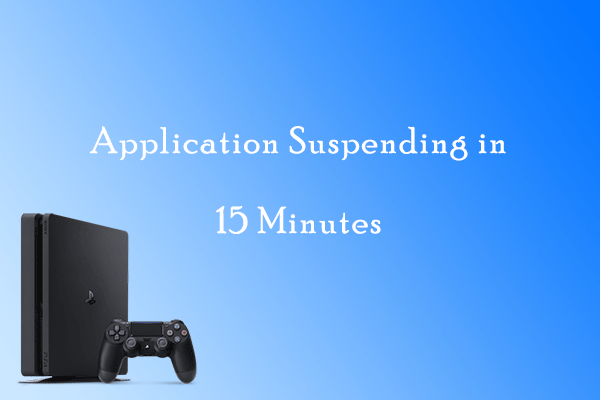 In this post from the MiniTool Partition Wizard website, you can learn how to solve the application suspending in 15 minutes PS4 error. The problem could happen due to various reasons, and to troubleshoot it, you might need to try multiple fixes.
PS4, short for PlayStation 4, is one of the most popular home video game consoles. With a PS4 console, users can play a huge number of PS4 games. Unfortunately, when you play the console, you might encounter an error message: the following application will be suspended in 15 minutes because the license cannot be verified.
Whey does the error appear? How to fix the problem on your device? You can try the following solutions.
Fix 1: Check Your Network Connection
The poor network connection could lead to the application suspending in 15 minutes PS4 error. Therefore, when you receive the error message, the first thing you can do is to check your network connection.
Tip: If you are using a Wi-Fi connection, you can consider using a network cable instead, because a wired network connection could be more stable and faster.
Step 1: On the home screen, select the Settings icon.
Step 2: Select Network > Test Internet Connection.
If the test shows your connection as NAT Type 3, there might be problems with your network. For more details, you can refer to the user guide from PlayStation: Test Internet Connection.
If your network works properly, you should move on to the next solution.
Fix 2: Restart Your Console
Usually, a simple restart can help you solve many common issues on PS4. When you receive the "application suspending in 15 minutes PS4" error, you can try restarting your PS4 to troubleshoot the issue. If the problem still exists, please keep trying the next fix.
Fix 3: Sign out and Re-sign in
Another way to troubleshoot the problem is to sign out and re-sign into your PlayStation Network account.
You just need to Go to Settings > Account Management > Sign Out. If you receive a message saying "Saved data has been updated. If you log out of the PS4, the saved data will be deleted", you'd better back up your game data to a PS4 external hard drive before you confirm the operation.
After signing out, you can re-login with your account and check if the "application suspending in 15 minutes PS4" has been fixed.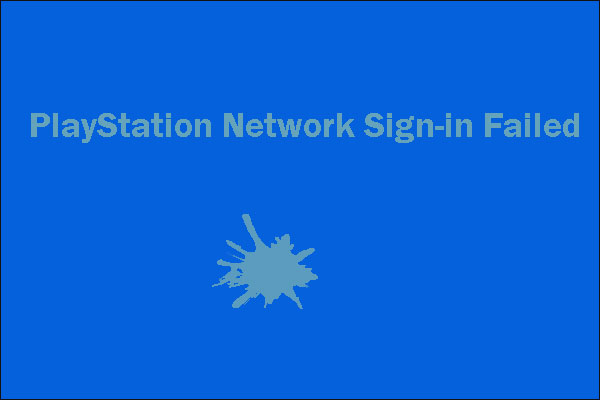 PS4 users reported that they ran into "PlayStation network Sign-In: Failed". How to solve it? Read the post that reveals the causes and shows solutions.
Fix 4: Restore Licenses
As the error message indicates, the application suspending in 15 minutes PS4 issue might happen because the license cannot be verified. To solve the problem, you can also try restoring licenses on your PS4 console.
It is easy to operate and you just need to go to Settings and select Account Management > Restore Licenses. The problem will take a few minutes and you can follow the on-screen instructions to finish it.
Fix 5: Activate as Primary PS4
Some users fixed the problem by setting the PS4 as the primary console. You can also have a try.
You should go to Settings > Account Management and select Activate as Primary PS4. On the next screen, select the Activate option. Then choose Change to This PS4 and select OK to confirm the operation. After that, you can check whether your PS4 works properly.
Fix 6: Change PS4 DNS Settings
Improper DNS settings could also lead to "suspending a game on PS4". In this case, you might need to change PS4 DNS settings. Click here to get the best 5 DNS for gaming. And you can change it in Settings.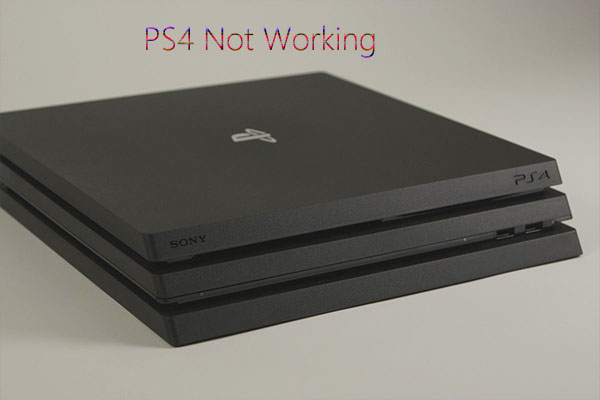 Why does PS4 not working? How to make PS4 work again? If you are also bothered by these questions like others, read this post to find the answers now!