The error "PlayStation Network Sign-In: Failed" is quite annoying as it impedes you from playing a game on your PS4. Why does this issue happen? How to get rid of it? In this post, MiniTool Partition Wizard talks about the causes and solutions.
Culprits Behind "PlayStation Network Sign-In: Failed"
Why can't I sign into PlayStation Network on my PS4? The possible reasons are:
1.You input a mismatched username and password:
The most common reason for the sign-in error is that you input your username or password wrong. So, make sure your input the right username and password.
2. The PS Network server is down due to maintenance:
PS users will encounter "PlayStation Network Sign-In: Failed" when the server is in maintenance. You can go to the path: Setting > Network > Test Internet Connection and then follow the on-screen instructions to make sure your console can get online.
3. Your IP has been changed or banned by PS:
If you see the error code WS-37397-9, it means that your IP address has been banned. That's because PlayStation Network server Ai's detects some suspicious activities from your IP address.
4. Your internet connection goes wrong:
Make sure that your network connection can work functionally.
Now, let's start performing the following solutions to fix "PSN sign-in failed".
Fix 1: Automatic Login
Step 1: Go to Settings and then choose the User option.
Step 2: Move to Login Settings and tick the Log in PS4 Automatically option.
Step 3: Restart your console and try to sign in.
Fix 2: Update Your PS4 System Software
You can update PS4 system software manually or using an external storage device. Here I show the first way.
Step 1: Go to Settings on your console.
Step 2: Select System Software Update > Update Now.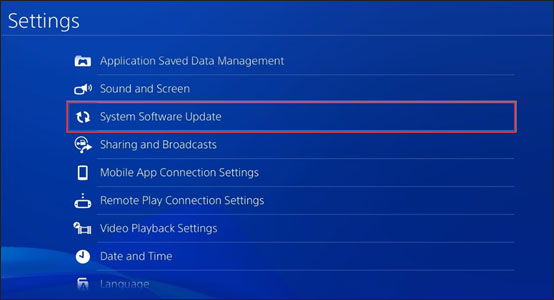 Step 3: When the download is complete, read the System Software License Agreement. Then, click Accept and press the X button to confirm your choice.
After these steps, please attempt to login in to PSN and see if the issue persists.
Fix 3: Disable Media Server Connection
Go to Settings and then select the Network from the menu. You will the Media Server Connection option. Click the option to disable it.
Fix 4: Change DNS Settings
"PSN sign-in failed" can be ascribed to the blocked IP address. To unblock the IP address, you can try changing DNS settings. Below are the steps to change DNS settings.
Step 1: Go to Settings > Network.
Step 2: Select Internet Connection Setup.
Step 3: Select Use Wi-Fi to connect to the network and then choose Custom.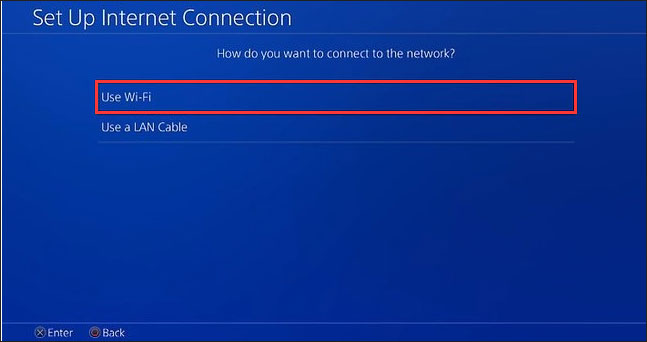 Step 4: Select the Wi-Fi network you want to use and then set the IP Address Settings as Automatic.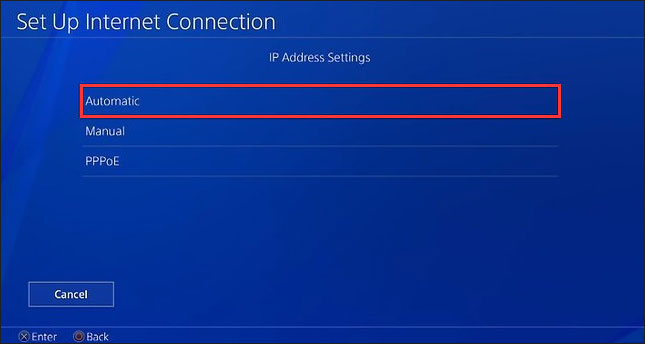 Step 5: Select Do Not Specify on the DHCP Host Name screen.
Step 6: Select Manual under DNS Settings, and then enter the following Google DNS. After that, click the Next button to continue.
Primary DNS – 8.8.8.8
Secondary DNS – 8.8.4.4
Step 7: When you see MTU Settings, still select Manual and then set the MTU value as 1456.
Step 8: Click Do Not Use under Proxy Server. Then, click Test Internet Connection.
When the test comes to an end, please try to resign-in PlayStation Network.
Fix 5: Rebuild Database
Step 1: Power off your PS4.
Step 2: Hold the Power button for 8 seconds.
Step 3: Connect your dual shock 4 to your PS4 using a charging cable and then press the PS button.
Step 4: Navigate down to the rebuilt database option and press X.
Fix 6: Reset Your PS4 to Default Settings
Here is the last resort to fix "PlayStation Network Sign-In: Failed". Resetting your PS4 to default settings could be helpful. But note that this solution will erase all your data on your internal drive. So, confirm there is no important data on your internal drive.
Step 1: Go to Settings and then choose Initialization.
Step 2: Select Initialize PS4. Then, select Full on the next page to perform a full factory reset.